AUTOMATION
SM3000
Optical Speed meter Family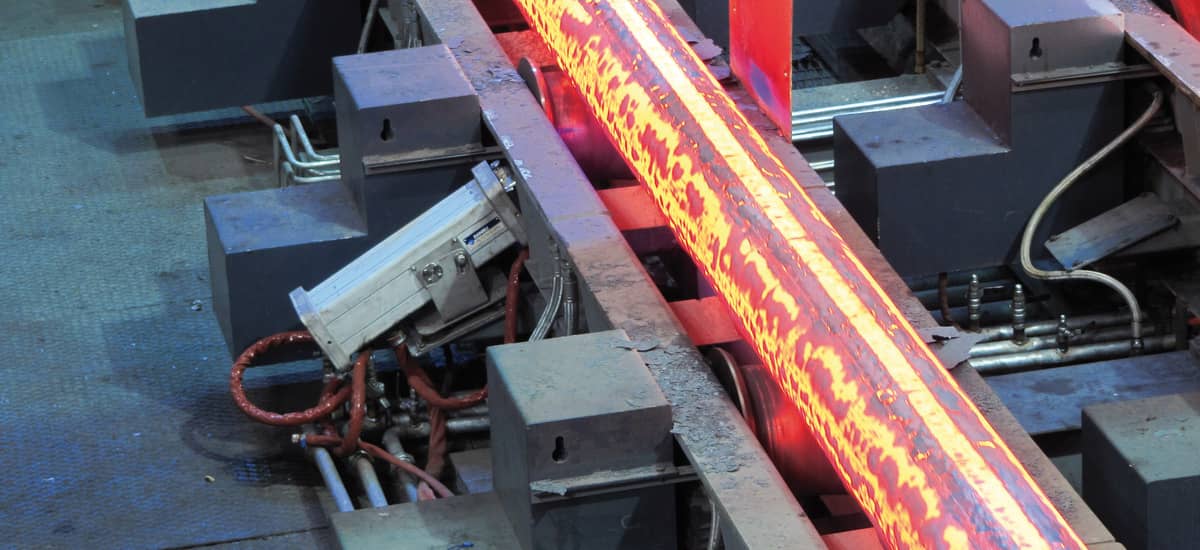 Non-contact speed measurement instruments in rugged housings designed specifically for the harsh environments found in steel and aluminium rolling mills. Two models cover a wide range of applications ranging from the high speed measurement of small diameter hot wire rod to the slow creep speeds of cold and hot slabs.
SM3100
The SM3100 model uses two identical IR sensors which are spaced apart by a precisely known amount, and are aimed at two small portions of the rod, bar or strip. Using advanced cross-correlation techniques, the speed of the hot product is computed by measuring the time delay between the output of the two IR sensors, that is, the time needed for a point on the product surface to travel between the two viewing positions. Thanks to the wide vertical viewing angle of the sensors, the measurement is not affected by vertical movements and vibrations of the product, which is usually the case with small products. A built-in alignment laser provides a quick and simple way to ensure that the sensor is aimed correctly.
Dual wide angle IR Sensors
Digital and analog output
Compact size
No physical contact with rolled product
Wide tolerance to material position changes
Continuous measurement of small dimension hot product
Easy to install and aim
Increased plant yield
Improved cut-to-length results
Improved rolling speed measurement
SM3200
The SM3200 model employs machine vision techniques to accurately track the movement of low-speed products. By comparing consecutive images of the product surface, its movement, and thus its speed, can be computed by relying on sophisticated and adaptive algorithms. Thanks to a built-in powerful solid-state light source, both hot and cold products can be measured irrespective of their reflectivity or temperature. These features allow the SM3200 to precisely measure forward, reverse and zero speed of both hot and cold slow moving products, favourably comparing to more expensive optical instrumentation.
Matrix sensor allows both horizontal and vertical speed components to be sensed
Built-in Profibus and quadrature encoder output
No physical contact with rolled product
Not affected by surface scale or temperature
Sturdy and easy to maintain
Highly accurate casting speed measurement
Excellent slab positioning applications
Fourier analysis of measured speed allows to check mould oscillation effectiveness