IRONMAKING AND STEELMAKING
Baling presses
Thanks to their versatility and fast compacting of waste, our baling presses are particularly suited to processing both ferrous and non-ferrous scrap metal where high densification and a high production capacity are required.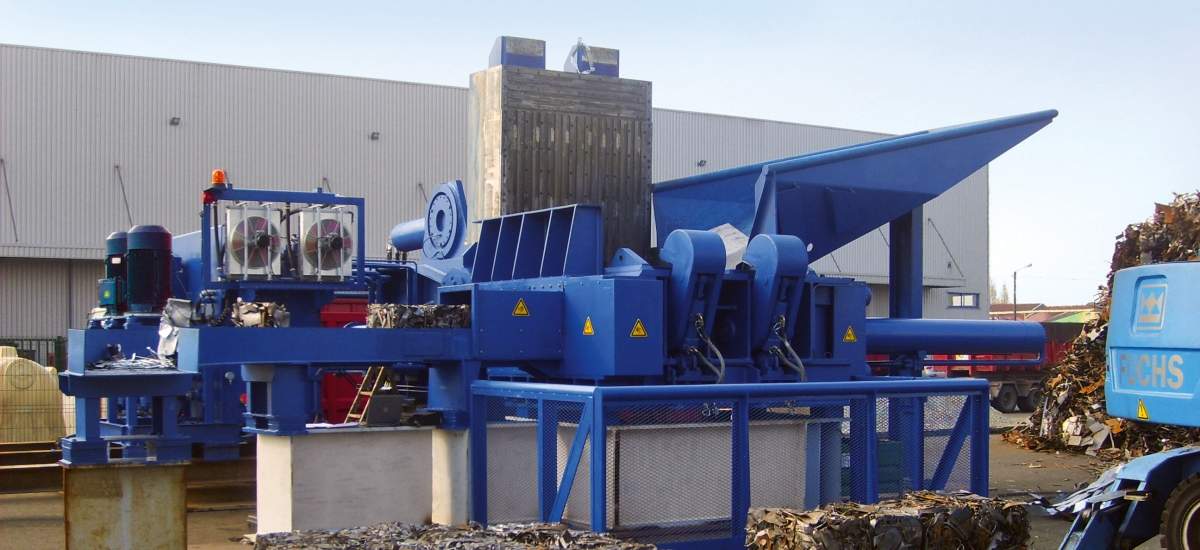 Danieli Henschel baling presses are intended to reduce metal scrap for the best possible recycling thanks to maximum densification. The quality of the bales obtained optimizes the recycling of recovered metal material. Transport costs are considerably reduced and storage and handling are facilitated. In the steel plants where they are melted, these high density bales guarantee the best possible performance of the furnace.
Danieli Henschel presses are designed to be operated under the most demanding conditions and suit the needs of recycling companies, as well as the needs of industry. Their robust mechanical structure, their latest-generation hydraulic power packs, and their automatic operation provide the operator with the superior reliability, production output and working life the business requires.
The baling presses are used to produce both steel and non-ferrous scrap bales.
With output ranging from 0.6 to 8 tons per hour, the PBC line of briquetting presses are designed to process mill shavings, turning and drilling chips, as well as granulate and mixed briquetting. Suitable materials include steel, cast iron, aluminum, bronze, brass, magnesium, copper, copper granulate and special alloys.
With a large number of different models available offering outputs of 10 t/h to 50 t/h, triple acting balers from the PTC line have been used successfully and reliably in a wide range of applications for many decades, including in the automotive industry, at scrap yards and at steel works.
With output ranging from 10 to 30 tons per hour of steel bales (4 to 12 for aluminum), lid balers are ideal for long or bulky scrap. The PCV line is suitable for preparing steel and non-ferrous metal scrap. One of the primary uses is in the preparation of stainless steel.