News & events
In this section you will find all the latest news of the Danieli Group. Selecting the categories below, you can see News, Records, Start-ups, New Orders.
33 / 103
new orders
2016, 20th July
Ton Dong A confirms its trust in Danieli by signing the third order in 4 years
Danieli will supply a new HDGL n°6 for the production of GL coated strip and thin low-carbon strip, for the new facility in Binh Dong, Vietnam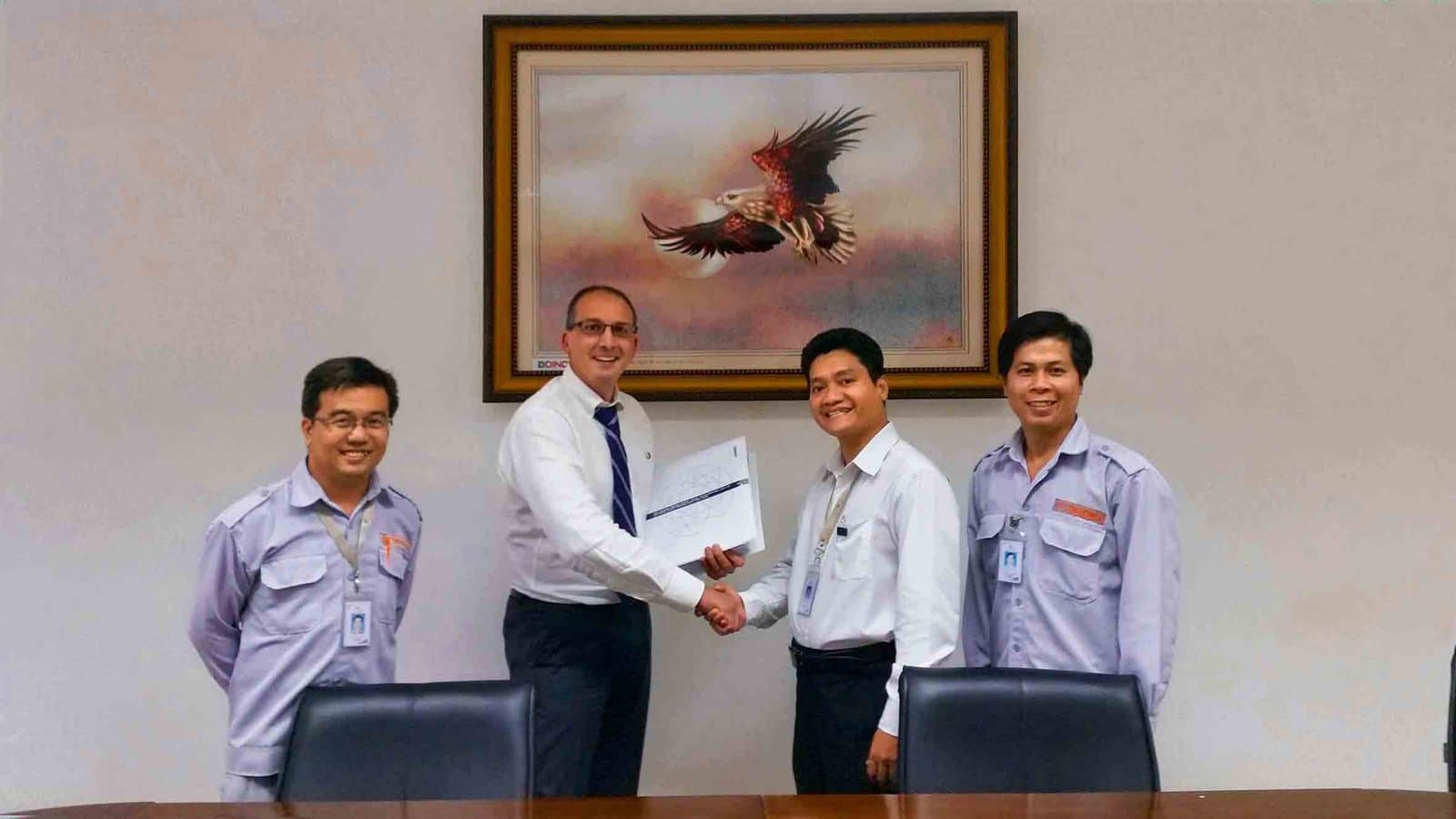 After the recent orders for the new Cold Reversing Mill no.2; the new Galvanizing Line no.5 in December 2015 and the previous one for the Cold Reversing Mill no.1 in 2012 , Ton Dong A decided to offer Danieli this new opportunity, confident in the company's reliability, quality and service.

The new Hot Dip Galvanizing Line will have a total annual production capacity of 0.35 Mtpy, with maximum process speeds going from 180 mpm for the GI products up to 200 mpm for the GL. The incoming strip, cold-rolled or pickled and oiled hot-rolled coils, will be in the thickness range from 0.25 to 2.5 mm, up to 1,250 mm in width.
This line incorporates the knowledge and experience of several Danieli divisions: Danieli Wean United for the mechanical part, Danieli Centro Combustion for the annealing furnace, Danieli Kohler for the Air Wiping System and Danieli Automation as software and process integrator.
The line will be designed for a possible future upgrade to enable the production of home appliances.
The project teams of Ton Dong A and Danieli aim to produce the first galvanized coil by the end of November 2017.

With this supply Danieli has once again proven to be a worldwide leader in advanced cold rolling equipment and processing lines.