News & events
In this section you will find all the latest news of the Danieli Group. Selecting the categories below, you can see News, Records, Start-ups, New Orders.
3 / 40
service news
2020, 28th May
Timely cold-shear refurbishment at ArcelorMittal Sul Fluminense
Danieli assists steel producers in Brazil through Danieli do Brasil Service Center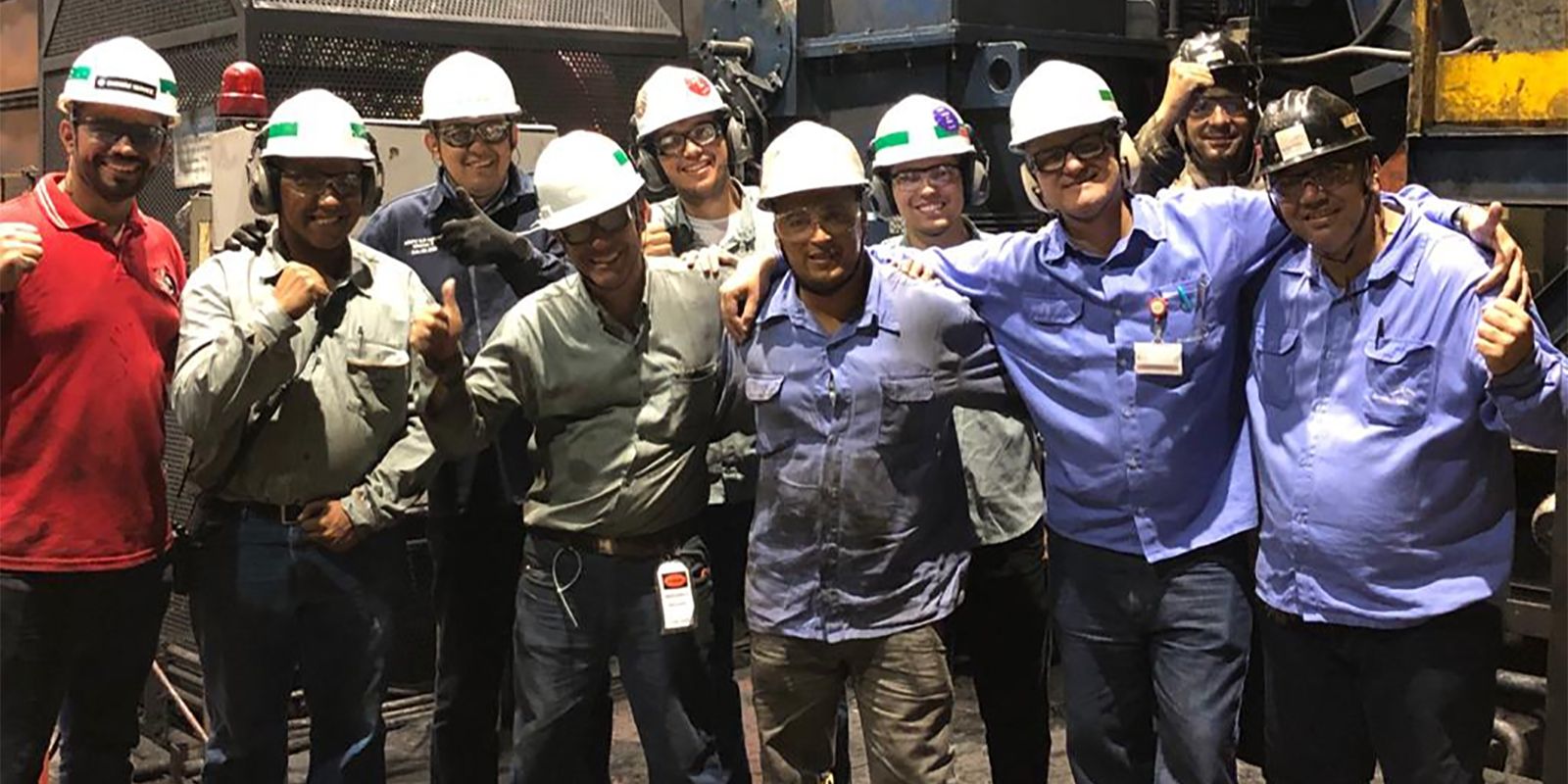 Danieli do Brasil service team carried out an extensive overhauling for the cold shear of ArcelorMittal Sul Fluminense rolling mill for long products in Barra Mansa, RJ.
Supplied by Danieli along with the whole rolling mill and in operation since 2006, the cold shear had operated continuously for 14 years, cutting bars and profiles to commercial lengths at the exit of the cooling bed.
The maintenance was carried out in just 12 days during the annual maintenance shutdown, as per original schedule. The cold shear was completely dismantled, inspected and the required mechanical refurbishment executed.
Following the overhauling and a short cold commissioning, the shear re-started operation in total efficiency and quality.
ArcelorMittal expressed its satisfaction for the proactive and professional service provided by Danieli do Brasil during the job planning phase and on-site assistance, which were carried out together with the local AM team.
Thanks to its technical know-how and the local service center network, Danieli Service executes valuable refurbishments to fulfill goals for quality, delivery time and operating costs.
For more info:
Castenetto Marco
m.castenetto@danieli.com
+55 11 93236 6058