News & events
In this section you will find all the latest news of the Danieli Group. Selecting the categories below, you can see News, Records, Start-ups, New Orders.
1 / 37
service news
2020, 30th April
Dan'Roll Technologies for steel and aluminium strip processing
Customized, high-quality Danieli rolls to improve finished strip quality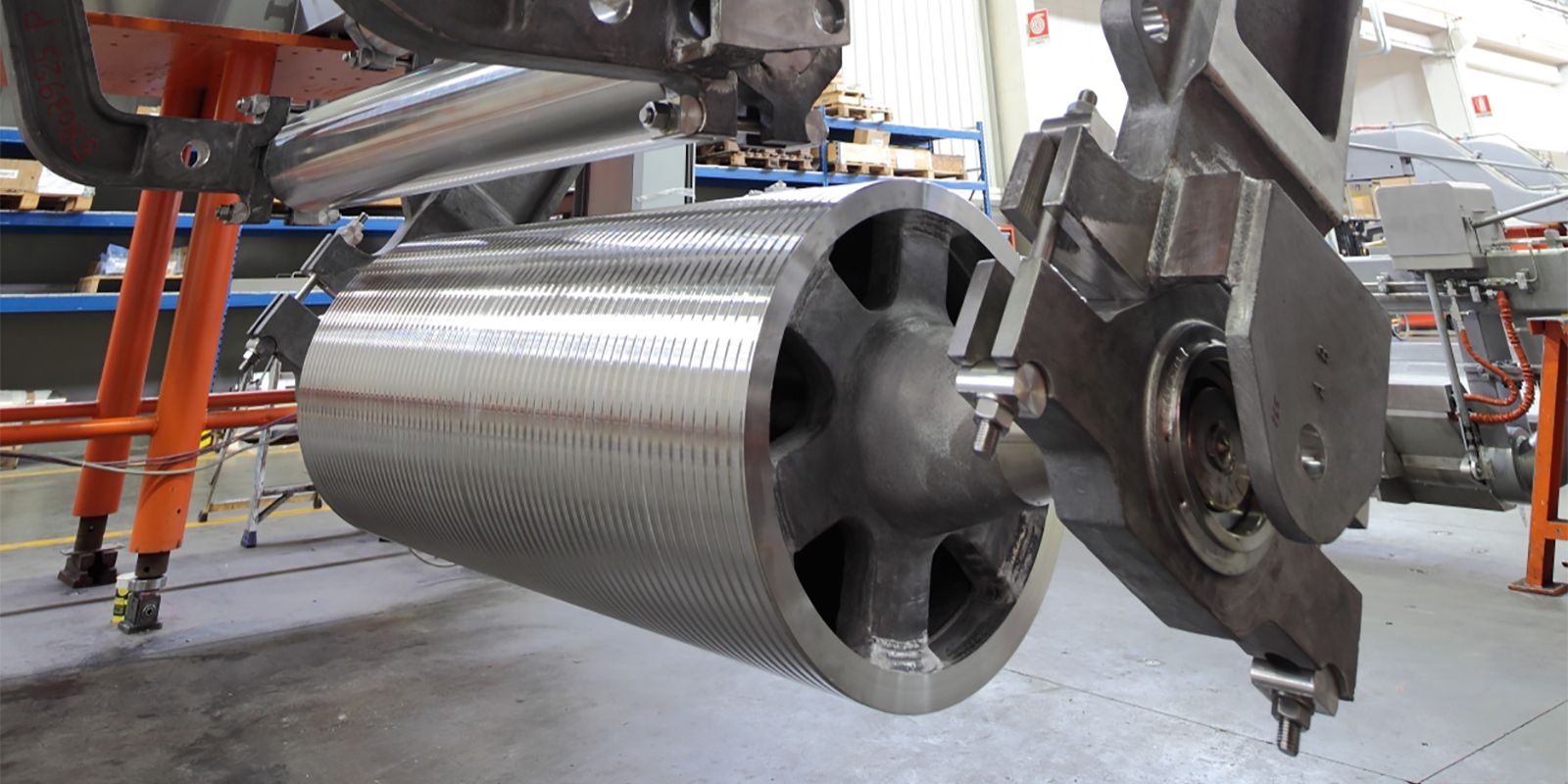 The Danieli Dan'Roll team develops customized roll products for flat steel and nonferrous metal producers, worldwide.
Two recent cases in Europe show flexible projects execution meeting customers' specific niche requests.
A series of sink rolls designed and manufactured for a hot-dip galvanizing line has been commissioned at a plant in Poland.
The supplied sink-rolls were made of high corrosion-resistant, ferrite-free AISI 316L stainless steel, cast using high-technology centrifugal processes to improve overall campaign life and reliability as compared to the original rolls. Finished strip quality was improved thanks to specially shaped ducts along the length of the roll for better zinc distribution.
A complete set of precision, high-quality work rolls for an aluminum cold-leveler also has been supplied for another producer, in Serbia.
The purpose of this order was to replace worn rolls with new high-tech rolls capable to guarantee the best quality strip finishing. The rolls have been engineered and manufactured utilizing an in-house, induction hardening heat-treating process. As a result, the final roll finishing tolerances of 0.005 mm cylindricity and concentricity over the machined roll barrel have been delivered by the supplied Dan'Roll products.
For more info:
Ruben Treppo
r.treppo@danieli.it
+39 344 210 5874