News & events
In this section you will find all the latest news of the Danieli Group. Selecting the categories below, you can see News, Records, Start-ups, New Orders.
65 / 88
service news
2019, 6th May
Třinecké železárny successfully start-up HY-POWER® Mould Oscillation Technology
Reviving existing equipment to benefit from state-of-the-art technological package.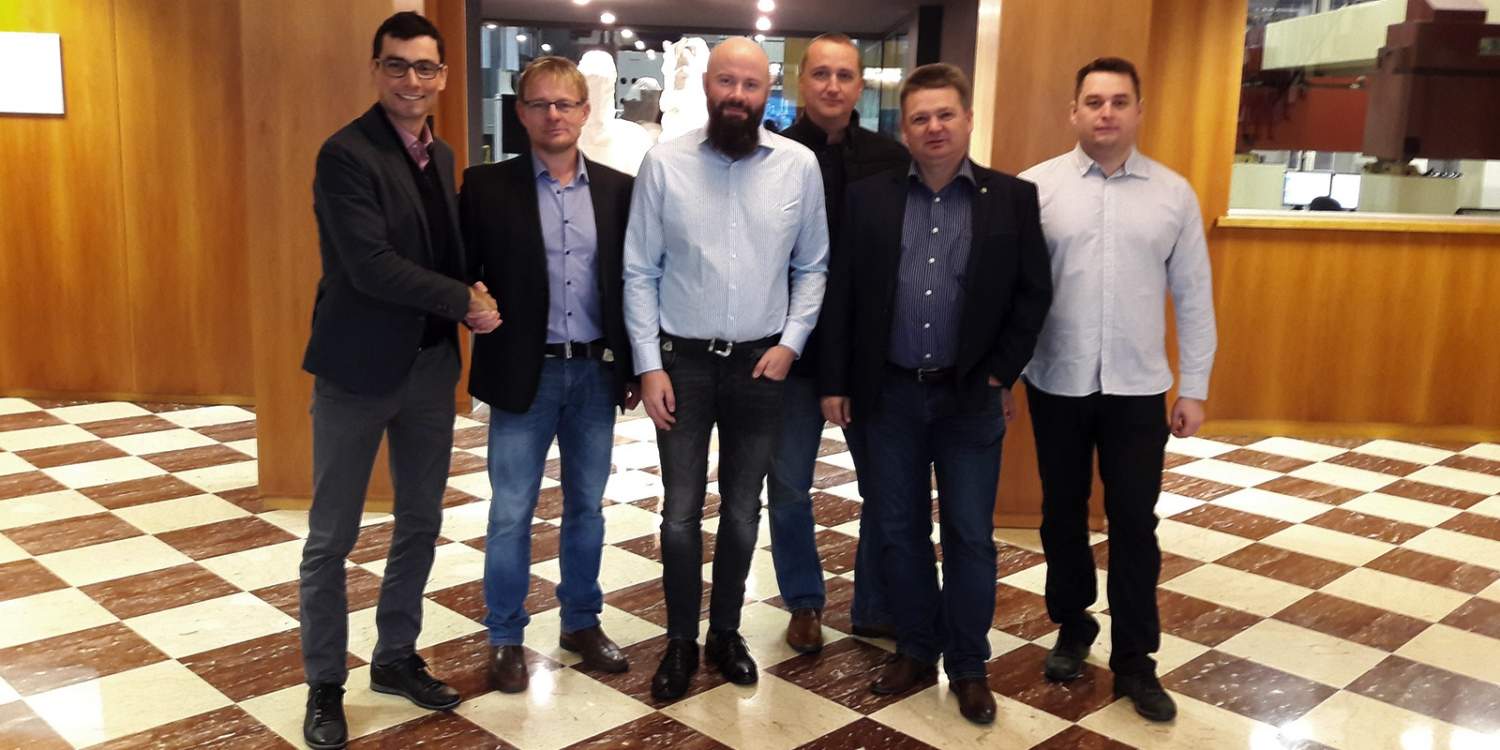 Danieli Service and Třinecké Železárny a.s., a prominent Czech producer of high-quality steel prod­ucts and part of the Moravia Steel Group, have successfully commis­sioned the state-of-the-art Danieli HY-POWER® hydraulic oscillation system.
Danieli Service tailored the design to the specific requirements of the customer and installed it into ex­isting oscillation tables previously supplied by a competitor, having pre­viously utilized electro-mechanical oscillation drives. Bloom sections cast range from 300x350 mm up to D600 mm in high quality grades.
Thanks to its compact plug-and-play design, utilizing precision on-board servo motor and pump connected electrically, the installation required a one-week stoppage, with no inter-connecting piping and no central hy­draulic station.
Start-up was achieved on time and the system immediately performed as required - with a smooth and consis­tent oscillation curve from the first heat cast.
Improvement in oscillation precision was observed immediately by mea­surements with Danieli's portable os­cillation condition monitoring system, Q-MOD.
Product quality can be continually optimized by the process technolo­gists of Třinecké Železárny, thanks to this new Danieli technology enabling maximum control, monitoring of fric­tion forces, and adjustability of de­sired oscillation parameters, "on-the-fly" during casting. The operator's vi­sual interface (HMI) provided by Danieli, allows settings to be made within a wide range of oscillation fre­quencies, strokes, and even non-sinu­soidal waveforms.
Danieli Service appreciates the pro­fessionalism and collaborative spirit shared with staff at Třinecké Železárny.