News & events
In this section you will find all the latest news of the Danieli Group. Selecting the categories below, you can see News, Records, Start-ups, New Orders.
10 / 632
new orders
2023, 30th January
Scaw Metals relies on Danieli to enter the flat-product market
New hot-strip mill complex and meltshop upgrade with a new electric arc furnace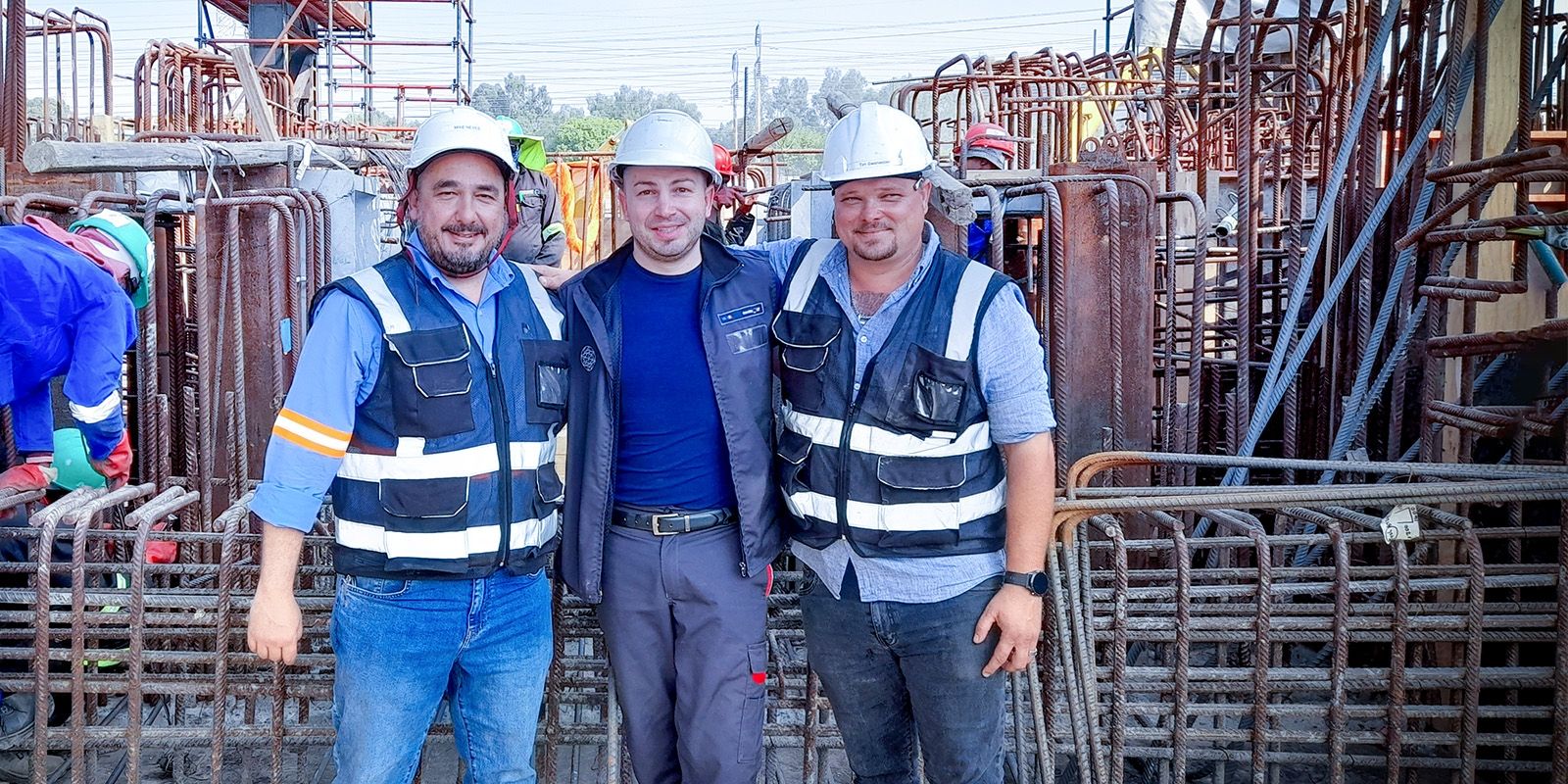 South African steel producer Scaw Metals will expand its steel product portfolio and capacity by investing in a new, brownfield project in Johannesburg.
Danieli will provide design, mechanical and automation equipment, a new slab caster, reheating furnace, hot-strip mill, and water-treatment plants, as well as a new FastArc EAF to provide liquid steel to the new line.
The hot strip produced by the new, narrow- and medium-width hot-strip mill will feed the downstream pipe mills of the Barnes Group (Scaw Metals controlling shareholder) and other flat-product consuming companies, making the plant a center of excellence for flat products for the sub-Saharan Africa region.
A vertical-curve, single-strand slab caster will produce up to 650,000 tpy of prime quality slabs in various widths making use of a wide range of the advanced technological packages that ensure process stability and best internal and surface quality for defect-free cast products. (See Q-Level mould-level control, Q-Map breakout prediction system, Q-Width online mould-width adjustment and Q-Cool solidification model).
The reheating furnace, which will bring to the right temperature warm slabs from the caster and cold slabs sourced from the market, will be equipped with Danieli Centro Combustion-patented and proven PHL firing logic, to ensure high furnace flexibility at all throughputs, maximize energy efficiency, as well as reduce emission and fuel consumption.
The hot-strip mill will roll hot strip in various widths down to thicknesses ranging from 1.2 to 8.0 mm, and coiled by two downcoilers. Edgers will be installed adjacent to the rougher and the first finishing stand. All finishing stands will feature HAGC, bending and shifting. A passive-panels system will manage the temperature to the correct profile at the entry and exit of the reversing roughing stand.
The water-treatment plants will make use of patented DanFilters, high-speed sand filters and Q-Water technology to reduce water and energy consumption by following hot-strip mill production, dynamically. The Dan-KW process will allow in-series use of the water coming from the laminar cooling to cool down the main mill stands.
Danieli Automation will provide L1 and L2 process control, medium-voltage Q-Drive for mill stands and descaling units, and Q3 intelligence that will allow smooth access to plant KPIs, reporting and dashboards. The whole line will be controlled from a single pulpit in front of the finishing mill.
Finally, a new, modern EAF powered by the existing 100-MVA transformer will efficiently melt scrap and DRI. Among the packages to be installed, Q-Safe will improve safety by detecting potential water leaks.
The startup of the complex is planned by March 2024.
For more info:
Enrico Restuccia
e.restuccia@danieli.it
+39 3458149467