News & events
In this section you will find all the latest news of the Danieli Group. Selecting the categories below, you can see News, Records, Start-ups, New Orders.
5 / 82
service news
2022, 10th November
Plate mill restoration for Bhilai Steel Plant
Side trimmer on-site reconditioning by Danieli Service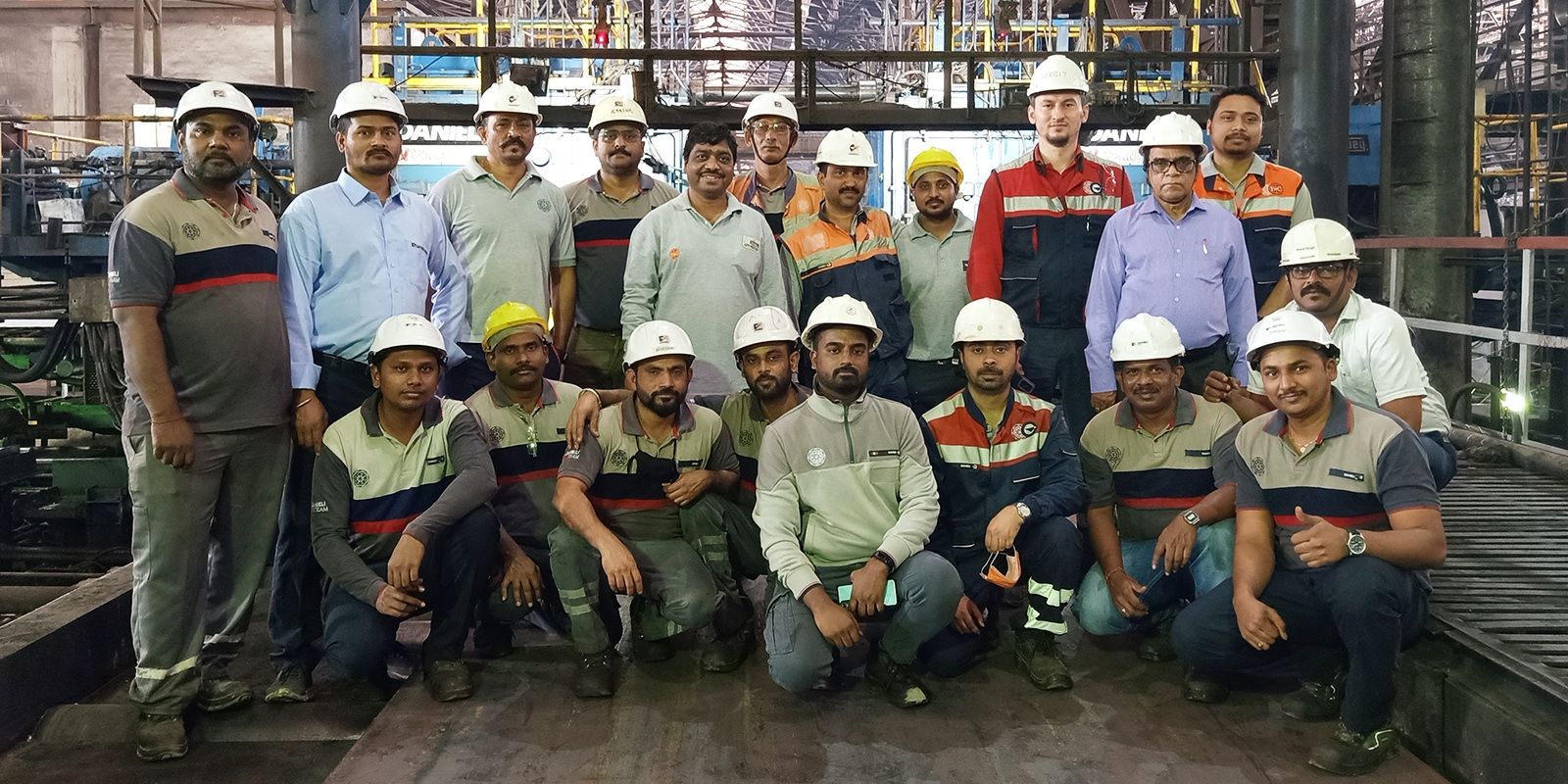 Installed in the finishing area of the plate mill at SAIL BSP Bhilai Steel Plant in India, the rocking-type, side-trimming shear supplied and commissioned by Danieli in 2010 needed professional intervention after 12 years of reliable operation.
SAIL BSP contracted Danieli Service India to analyze the functioning of the trimmer shear at Bhilai plate mill and improve its performance.
Following detailed on-field analysis and spares production, the activity consisted of complete dismantling and erection of the existing drive motor, gear boxes, sledge repair for both fixed/movable shear and rectification of worn parts, and replacement of the entire sliding shoe. New top and bottom blades, and knife clamping cylinders were provided.
The shear is now in operation, performing as per original design parameters.
The project was completed ahead of schedule thanks to SAIL BSP and Danieli close teamwork, and accurate job scheduling.
For more info:
Kousik Mazumdar
+91 8297234589
k.mazumdar@india.danieli.com