News & events
In this section you will find all the latest news of the Danieli Group. Selecting the categories below, you can see News, Records, Start-ups, New Orders.
4 / 81
academy news
2019, 5th December
New Educational Project in collaboration with Danieli Austria
In keeping with our strategy of promoting interaction between schools and our company, Danieli Academy, in close collaboration with Danieli Engineering & Services GmbH, located in Völkermarkt, Austria, has launched a joint project with Euregio Htblva Ferlach, the Austrian technical vocational school with 135 years of tradition.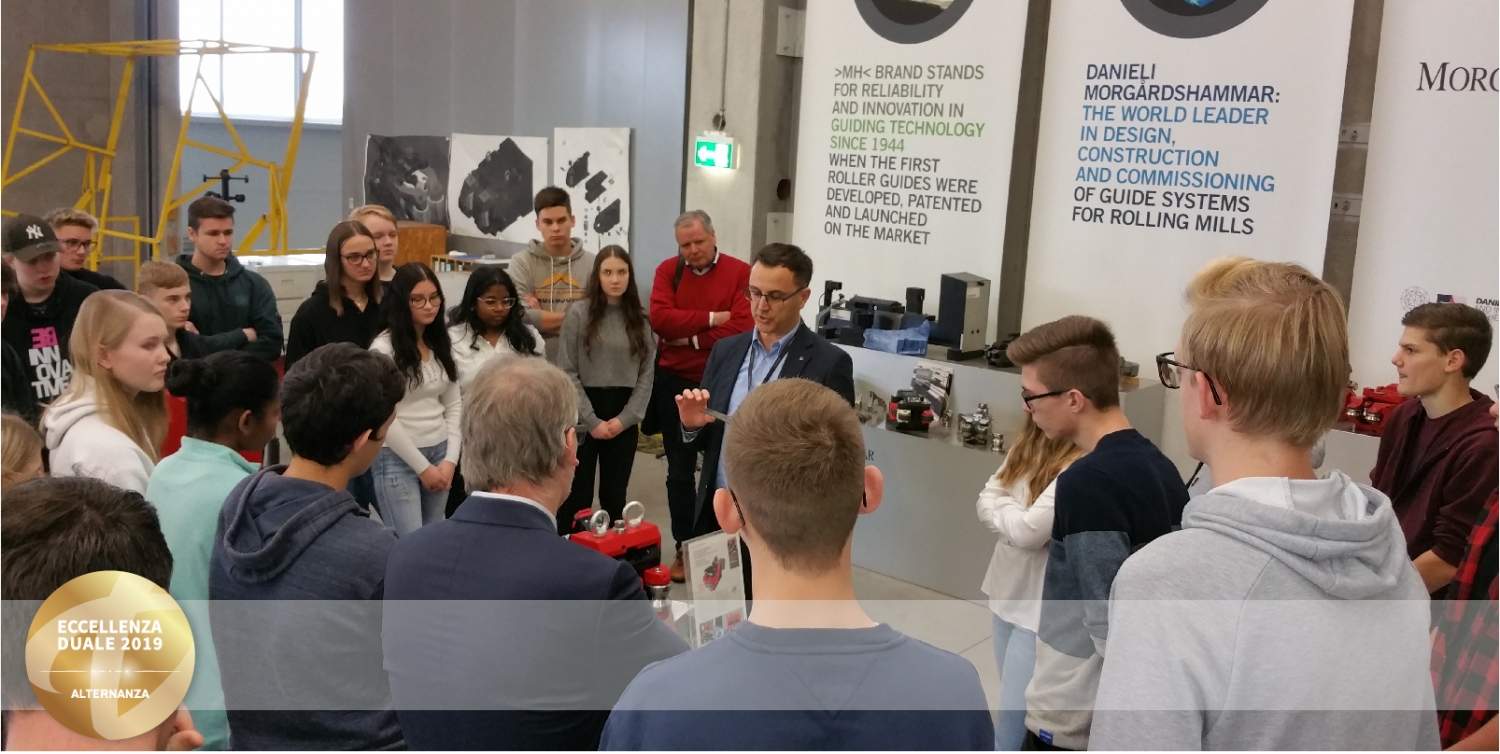 Their courses range from production engineering to industrial design and a great importance is placed on the collaboration with partner companies both in Austria and abroad to provide the best education and prepare the pupils for taking up working life and career.
Last March, their group of students and professors paid a visit to the to our Buttrio headquarters.
It was our turn to do the same at the end of November, a convenient occasion for us to discuss possible future actions and common projects.

These visits offered also a great learning opportunity, because students, assisted by their professors, were able to observe the production operations and listen to the technical explanations, thus gain some basic concepts that they can subsequently apply in the school's labs to study and possibly innovate the design and manufacturing process of a typical Danieli product: rolling guides.

We are very pleased about this new collaboration with Euregio Htblva Ferlach and looking forward to working together on future initiatives.