News & events
In this section you will find all the latest news of the Danieli Group. Selecting the categories below, you can see News, Records, Start-ups, New Orders.
32 / 575
new orders
2022, 18th January
MMK contracts Danieli for the supply of four slab reheating furnaces
Danieli Centro Combustion new generation burners will significantly reduce fuel consumption and NOx emissions
Leading Russian steel producer Magnitogorsk Iron & Steel Works - MMK selected Danieli Centro Combustion technology to supply four reheating furnaces for flat-product rolling plant #10 in Magnitogorsk, Russia.
The capacity of each reheating furnace will be 465 tons per hour of slabs.
The new furnaces, which will replace four existing ones, will ensure high slab-heating quality and reliability.
Fuel consumption will be reduced and energy savings will be up to 15%.
The furnaces will feature new generation flameless burners which will improve material yield and significantly reduce emissions of NOx in the atmosphere.
Advanced process control and proprietary reheating optimization models will guide the furnace operations.
The first furnace will be commissioned in 2023 and the fourth furnace in 2026.
Pavel Shilyaev, CEO of MMK, commented: "Today we have made another important step in implementing the MMK investment program aimed, in particular, at improving the quality of flat products produced. New technologies applied will allow us to decrease OpEx and NOx emissions, which will significantly reduce the impact on the environment".
The signing ceremony was hosted by the Italian Embassy in Moscow.


The project value amounts to approx. € 110 million.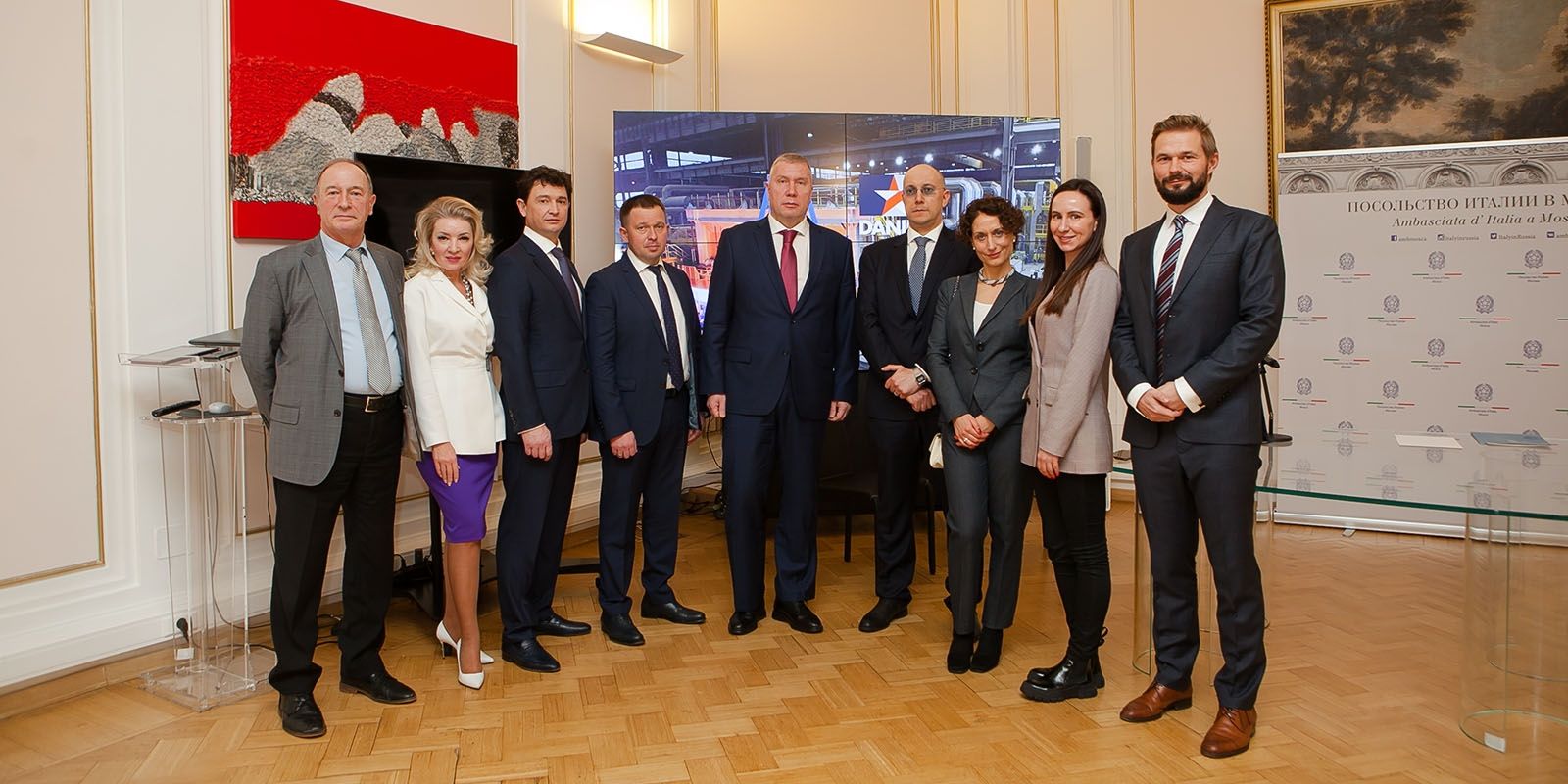 For more info:
Alessandro Venanzini
a.venanzini@danieli.it
+39 342 9064674