News & events
In this section you will find all the latest news of the Danieli Group. Selecting the categories below, you can see News, Records, Start-ups, New Orders.
6 / 102
plants startup
2020, 15th December
Lean and efficient plate-shearing operations
Laminoirs des Landes is running a new Danieli hydraulic shear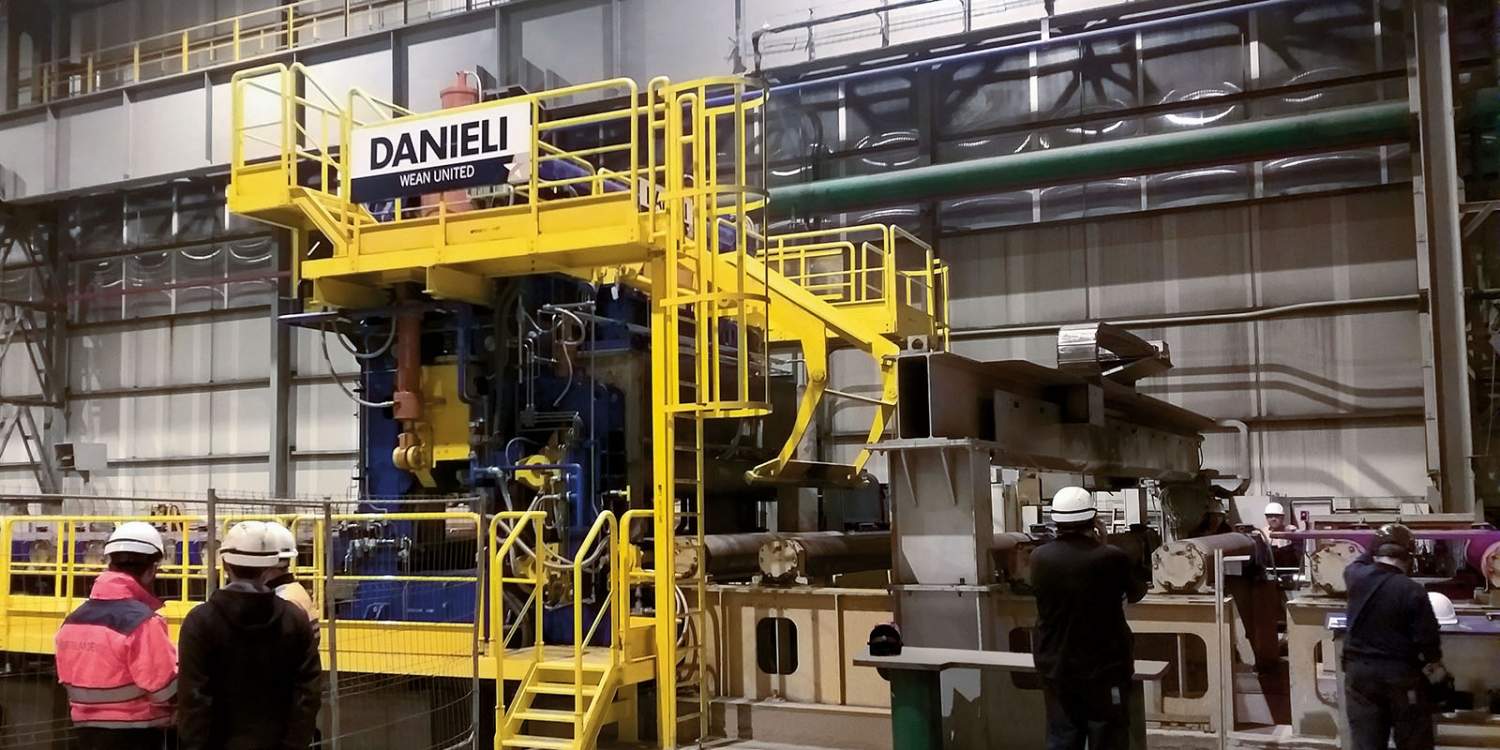 French steel-plate producer Laminoirs des Landes is operating a new, Danieli hydraulic hot shear in Tarnos.
It cuts hot plates (600-900 °C) to a wide range of thicknesses up to 50 mm and widths up to 3,500 mm.
After a brief and smooth commissioning, the Danieli shear successfully performed all the cuts in time and quality, exceeding the design capability in terms of thickness and temperature, and demonstrating the robustness of the Danieli design and manufacturing.
The new shear is powered by two, in-house designed hydraulic cylinders fed individually by servo-valves and controlled for position and force. Thanks to the hydraulic knife-angle and knife-gap adjustment systems, the machine is able to perform an optimal cut with excellent edge quality for thick and thin products. An entry pinchroll combined with a set of measuring rolls guarantee tight tolerances in terms of final plate length.
This new shear design reduces requirements for maintenance time and number of spares parts. The knives and knives holders are interchangeable between top and bottom, and each knife has four cutting edges to extend service life.
Danieli hydraulic shears are a smart solution to reduce CapEx compared to common, electromechanical rocking-type shears.
For more info:
Matteo Gregoratti
m.gregoratti@danieli.it
+39 0432 195 8369