News & events
In this section you will find all the latest news of the Danieli Group. Selecting the categories below, you can see News, Records, Start-ups, New Orders.
3 / 568
new orders
2022, 12th May
Feralpi Stahlwerke contracts Danieli for the most innovative rolling mill in Europe
The new installation will produce quality spooled bars in coils up to 8 tons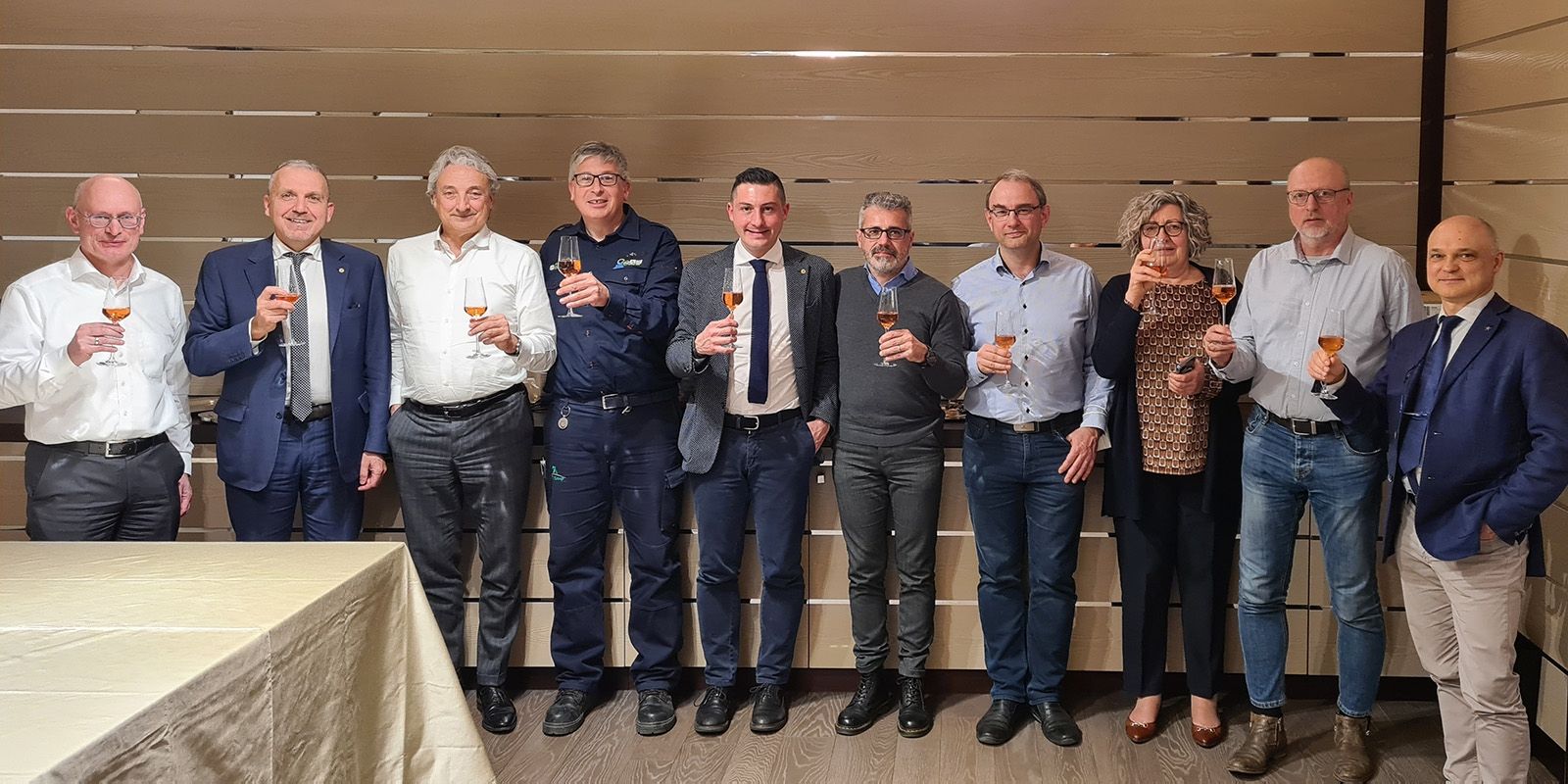 German steel producer ESF Elbe-Stahlwerke Feralpi has chosen Danieli technologies for its new long-product rolling mill to be installed at Riesa, in northeastern Germany.
Featuring all the latest technological advances this will be the new benchmark spooler mill for innovation and sustainability.


The new mill will be connected directly to the existing conticaster by a 300-m hot-charge roller table to avoid the traditional gas heating furnace, using only induction heating for zero CO2 direct emissions, and a new-generation in-line billet welder will be installed to perform endless rolling.
The mill will comprise 16 housingless rolling stands, a six-pass, multidrive finishing block and a spooler line.
The K-Spooler operated by ESF will produce 8-t spooled coils –the heaviest coiled bars in the world for the profiles from 8 to 25 mm - and the Danieli Multistage Soft Quenching (SQ2) process will ensure better and more uniform metallurgical characteristics.


Danieli Automation big data and artificial intelligence will ensure the real-time connection between the existing caster and the new mill, thus reducing heating energy consumption and dynamically regulating the thermo-mechanical process for the best final product quality.
The 6th generation Danieli K-Welder drastically reduces maintenance times by up to 50%, thereby reducing OpEx costs by increasing the efficiency of the plant.
The new mill is scheduled to be started up by Q2 2024.


«This investment- comments Giuseppe Pasini, Chairman of the Feralpi Group – is a pillar of our business plan because it strengthens us in the field of steel for the construction industry and in the heart of the European market with a frontline technology. Not only we can offer a wider and deeper range of products with even better quality, but we will also be adding value to the entire sector in terms of economy and environment. We virtuously combine competitiveness, efficiency and sustainability. The 8-ton coils will be an advantage for customers whose production processes will be more efficient and generate less scrap. For Feralpi, this investment will lead to lower costs to operate and manage the production process and we will be able to produce steel with a lighter carbon footprint in line with the purpose of our Group.»
For more info:
Simone Concina
s.concina@danieli.it
+39 0432 195 8337