News & events
In this section you will find all the latest news of the Danieli Group. Selecting the categories below, you can see News, Records, Start-ups, New Orders.
9 / 89
service news
2023, 15th February
Danieli intelligent guides in operation at Nucor Steel Sedalia
High safety standards and excellent bar guiding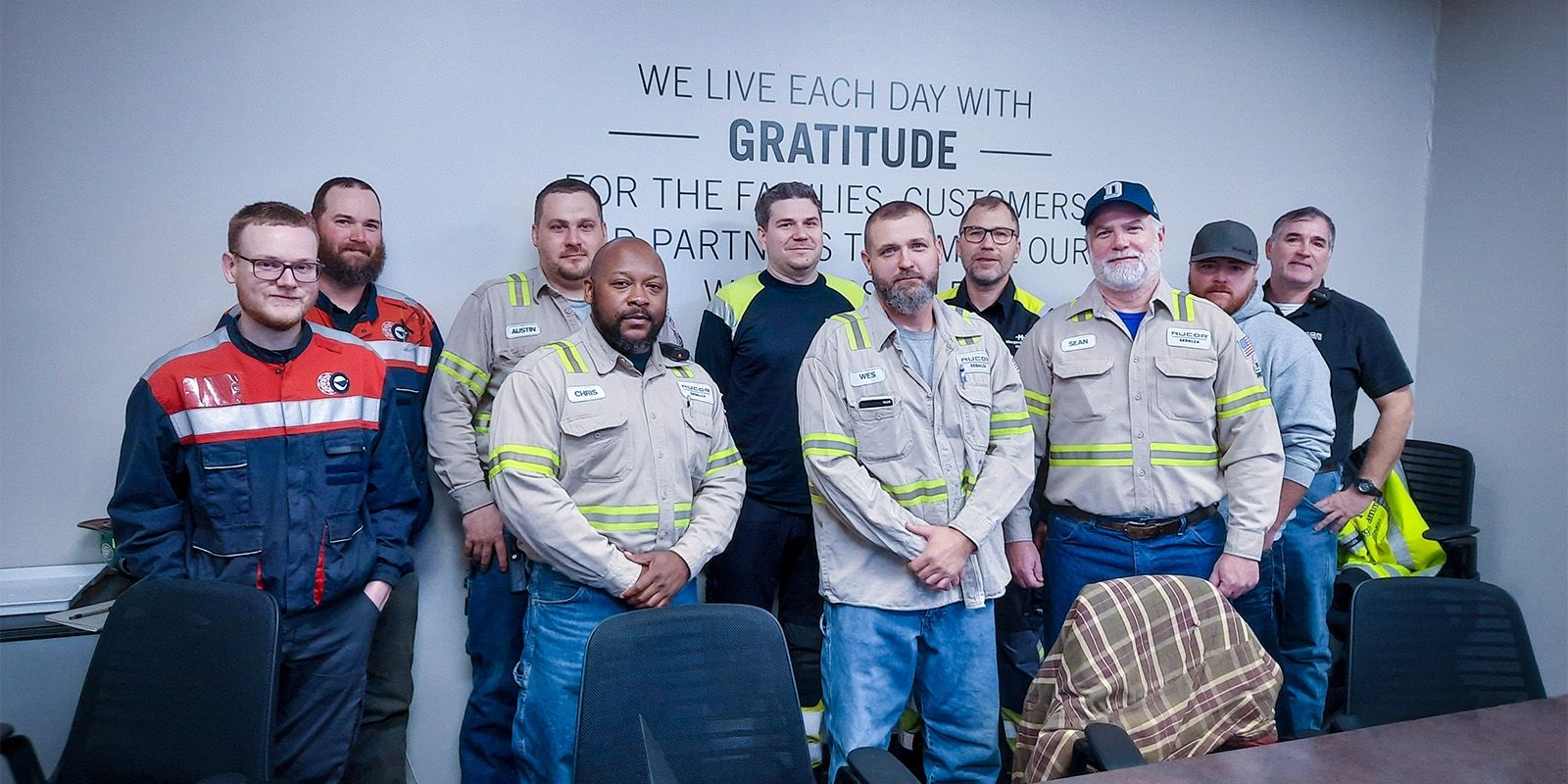 Nucor Steel Sedalia selected Danieli Morgårdshammar RX series intelligent guides for its plant in Sedalia, USA. This was the world-first installation on a continuous casting and rolling plant –Danieli MIDA® micromill.
Four RX series guides were installed at the entry of mill stands #14 and #16 and supplied with consumables for the production of #4, #5, #6 (13, 16, 19 mm) rebar. A local control station (LCS) for RX guide setting located in the guide shop was also supplied.
As Sedalia is a micromill controlled by Danieli Automation process controls, the guides' HMI was integrated in the main system.
Danieli Morgårdshammar Intelligent Guides are monitored and controlled remotely from the pulpit, eliminating any manual operator intervention on the mill during rolling. Also, they provide real-time feedback on bar size and behavior, and upstream pass wear. Such data give operators the ability to better understand the status of the rolling mill, set the guides remotely and monitor bar size at multiple stands, in real time.
Danieli and Nucor look forward to expanding the use of intelligent guides in Nucor's mills to improve safety, quality, and productivity, pursuing Nucor's mission to become the world's safest steel company.
For more info:
Kevin Barbee
+1 (724) 584 0815
k.barbee@danieli.com