News & events
In this section you will find all the latest news of the Danieli Group. Selecting the categories below, you can see News, Records, Start-ups, New Orders.
10 / 511
new orders
2021, 16th June
Danieli awarded with 1.6 Mtpy cold-strip mill complex order by Metinvest
A new, highly competitive project for producing cold-rolled, galvanized and polymer-coated steel coils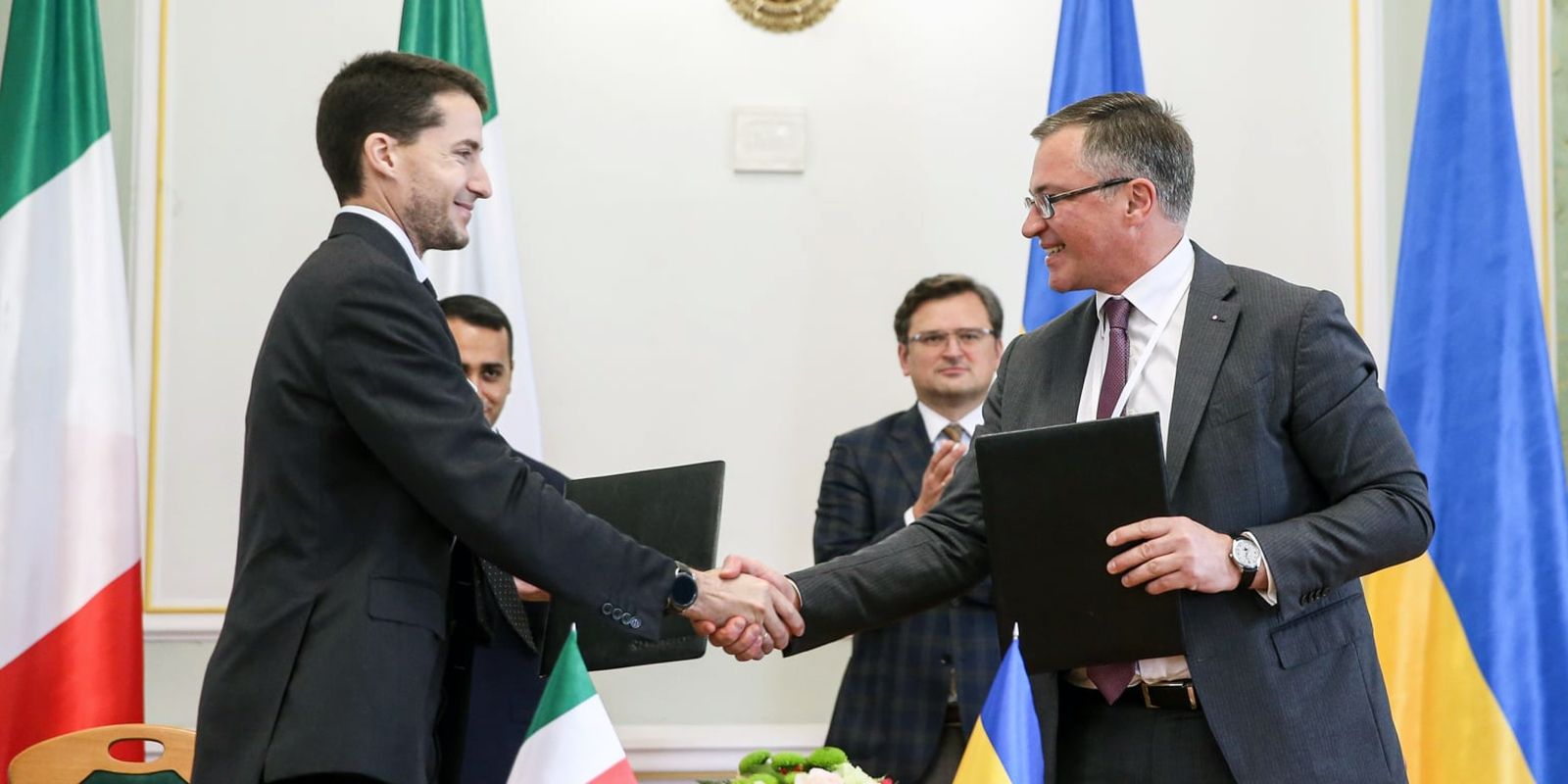 Ukrainian steel producer Metinvest contracted Danieli to supply a new cold-rolled, galvanized and color-coated coil production complex, to be implemented at Ilyich Steel in Mariupol, Ukraine.
The complex will produce 1.6 Mtpy of quality cold-rolled strip products, of which over 600,000 tpy will be galvanized coils and more than 170,000 tpy will be polymer coated coils – for the domestic and European construction and automotive markets. The final strip thickness will be down to 0.25 mm for coils in widths up to 1,600 mm.
The project comprises the construction of a continuous tandem cold-rolling mill combined with a pickling line, as well as two strip processing lines for zinc, zinc-aluminum and polymer coatings.
The pickling line coupled to the five-stand cold-mill will be based on Turboflo technology and preceded by a powerful scale breaker to improve strip shape and cleaning efficiency.
The mill will feature Danieli OSRT shaped rolls for superior flatness-correction below 5IU. Strip thickness tolerance will be ± 0.6%, with head/tail off-gauge length lower than four meters.
Within the galvanizing line the Danieli Kohler X-Jet wiping system will perform extremely accurate control of final zinc coating thickness, down to 30 g/m2 on each side (at 150 mpm).
The induction technology implemented for the in-line painting section will allow to produce high quality polymer coated strips up to 160 mpm.
The installed technologies will allow Metinvest to produce in the greenest way at the most competitive production costs, and with emissions much lower than actual standards.
The first coil will be produced by Q3 2024.
"This is our biggest construction project for the next five years. With this completely new technological chain, Metinvest will be able to achieve world-class quality in all stages of production, from semi-finished products to coated rolled products, which will also be exported to the CIS countries and Europe" – Yuriy Ryzhenkov, CEO of Metinvest, said during the signature ceremony.
"The technology we are implementing in Mariupol is the most advanced and environmentally friendly available on the market today. This intelligent automated complex will be one of the few in the world that combines high product quality, low production costs and low emissions" – Giacomo Mareschi Danieli, CEO of Danieli, claimed.
For more info:
Marco Girardi
m.girardi@danieli.it
+ 39 346 025 5794