News & events
In this section you will find all the latest news of the Danieli Group. Selecting the categories below, you can see News, Records, Start-ups, New Orders.
16 / 102
new orders
2020, 11th November
ASEN Metal orders Danieli Breda extrusion press
New 40-MN front-loading extrusion press for automotive applications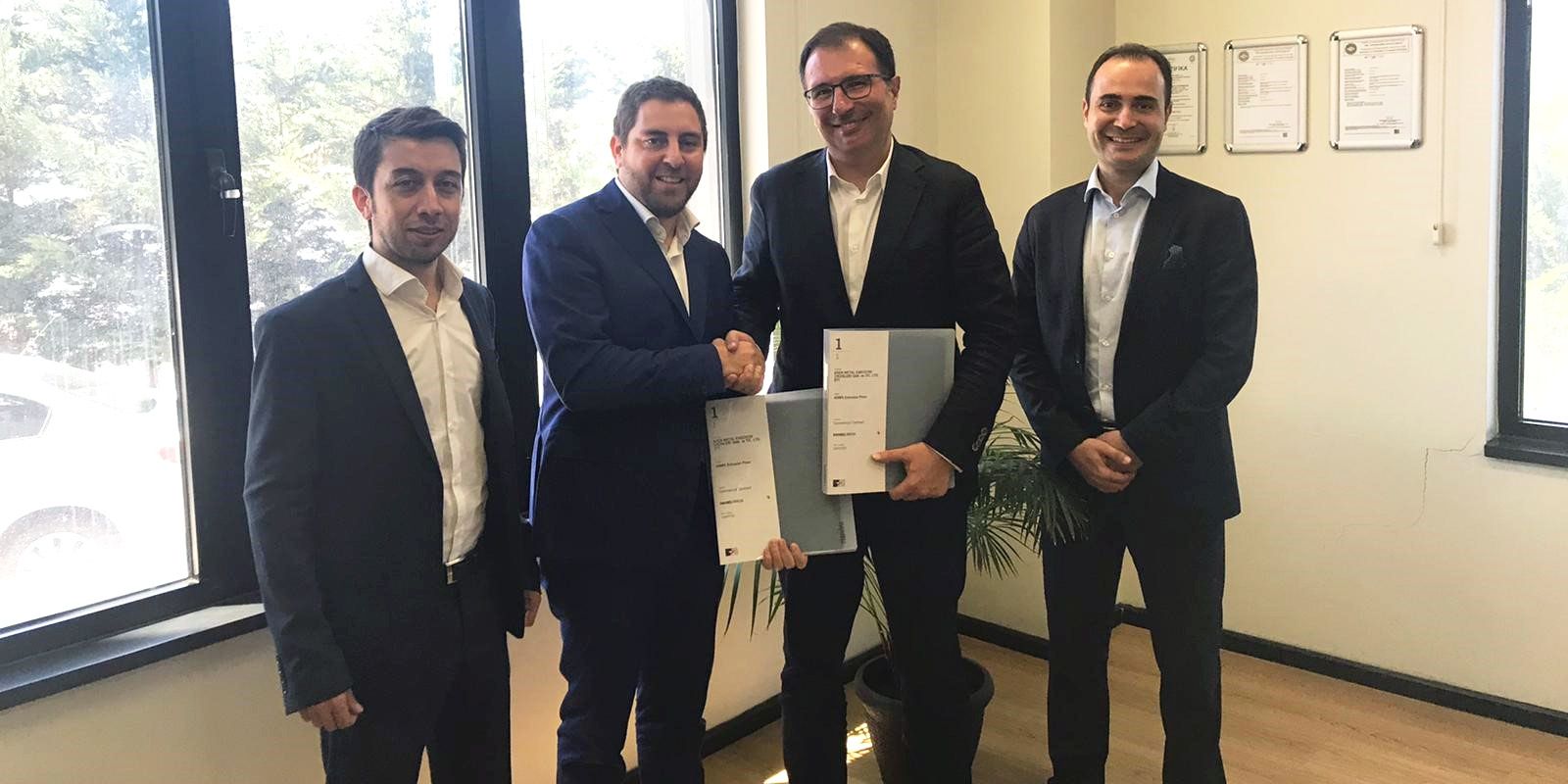 Turkish extrusion company ASEN Metal in Gebze/ Kocaeli, selected Danieli Breda to supply a new, 40-MN front-loading extrusion press to meet high-quality demands.
The new investment targets automotive applications, therefore the new press will be dedicated mainly to the extrusion of hard alloys.
The 40-MN press will rank among the largest extrusion presses in Turkey, featuring the latest technological innovations introduced by Danieli Breda, such as:
- ESED 4.0 patented energy saving system enabling average energy savings of 25-30%;
- Press control system to implement isothermal extrusion;
- A fully electric billet loader and die-change station, eliminating extra hydraulic systems and reducing maintenance costs;
- Wireless tablet control systems for easy and efficient machine operation, maintenance and remote service support;
- Hydraulic pumps and electrical cabinets pre-installed on skids, for layout optimization and quick installation.
Danieli Breda will also act as project master, coordinating the activities of the sub-suppliers appointed for the supply of downstream equipment, in order to deliver to the customer a fully integrated plant.
The commissioning of the press is planned for the Autumn 2021.
ASEN Metal delivers quality, standard and customized profiles for local and foreign markets (exporting 40% of production). Besides one extrusion line, ASEN Metal rely also on a specialized machining workshop as well as on anodizing and powder coating lines.
For more info:
Gabriele Macedonio
g.macedonio@danieli.it
+39 346 100 9238