News & events
In this section you will find all the latest news of the Danieli Group. Selecting the categories below, you can see News, Records, Start-ups, New Orders.
4 / 502
plants startup
2021, 10th June
ABS QWR 4.0: the most technologically advanced wirerod mill in the world
Based on Danieli Green Mill concept, enhanced mill utilization factor and industry 4.0 process controls, it is the new benchmark wirerod mill for special steels
With the implementation of QWR 4.0 Quality Wirerod mill at ABS, Danieli has redefined the identity of the rolling mills, with innovative equipment and process approach for operational performance and environment sustainability, guaranteeing the highest product quality standards.
Located in the Cargnacco industrial area of Udine, Italy, the new mill produces 500,000 tpy of special steel wirerod from 5.0 to 25 mm dia at finishing speeds of up to 400 km/h. The top-quality wirerod products produced by ABS will be supplied to the Italian and European markets.
This is the first and only mill in the word where mill management is based on the "zero-man-on-the-floor" approach, the whole process is remotely controlled. During production and size changes all mill activities are automatically performed thanks to a strong automation control which makes it possible to have no operators on the field.
The implemented technologies allow the minimization of processing costs, such as energy consumption, section-changing time and personnel by fully applying the concepts of Industry 4.0, which also improve operator and operational safety. Only 14 operators are required for each shift.
The SHS 4.0 housingless stands are fully electrified to comply with the "Green Mill" concept.
A fully automatic, quick-changing system applied to the entire installed equipment —stands, fast-finishing block, shears, pinchrolls, waterbox and laying head— allows size/mill changes in just 8 minutes, improving considerably the mill utilization factor.
The new Danieli Centro Combustion low-scale, energy-saving walking-beam furnace redefines reheating process standards by improving yield, while reducing carbon footprint (0.32% scale formation and NOX emissions under 35 ppm).
The automated in-line heat treatment setup changes are performed by L2 control system within the digital control room, significantly reducing the human factor effects and minimizing the interbillet time. The profile/section measuring gauges (Hi-Section, Hi-Profiles and Hi-Gauge) along with the optical tension control system guarantee accurate rolling control, tight dimensional tolerances and surface quality.
Energy-efficient Q-Heat induction heater maximizes productivity and improves material quality, controlling scale formation. The temperature monitoring devices throughout the entire rolling process and the specific layout development make it possible to achieve a strong thermomechanical rolling for unique, superior-quality products.
ABS QWR 4.0 wirerod mill marks the implementation of the Danieli Intelligent Plant design, a revolution in plant management and post-processing analysis.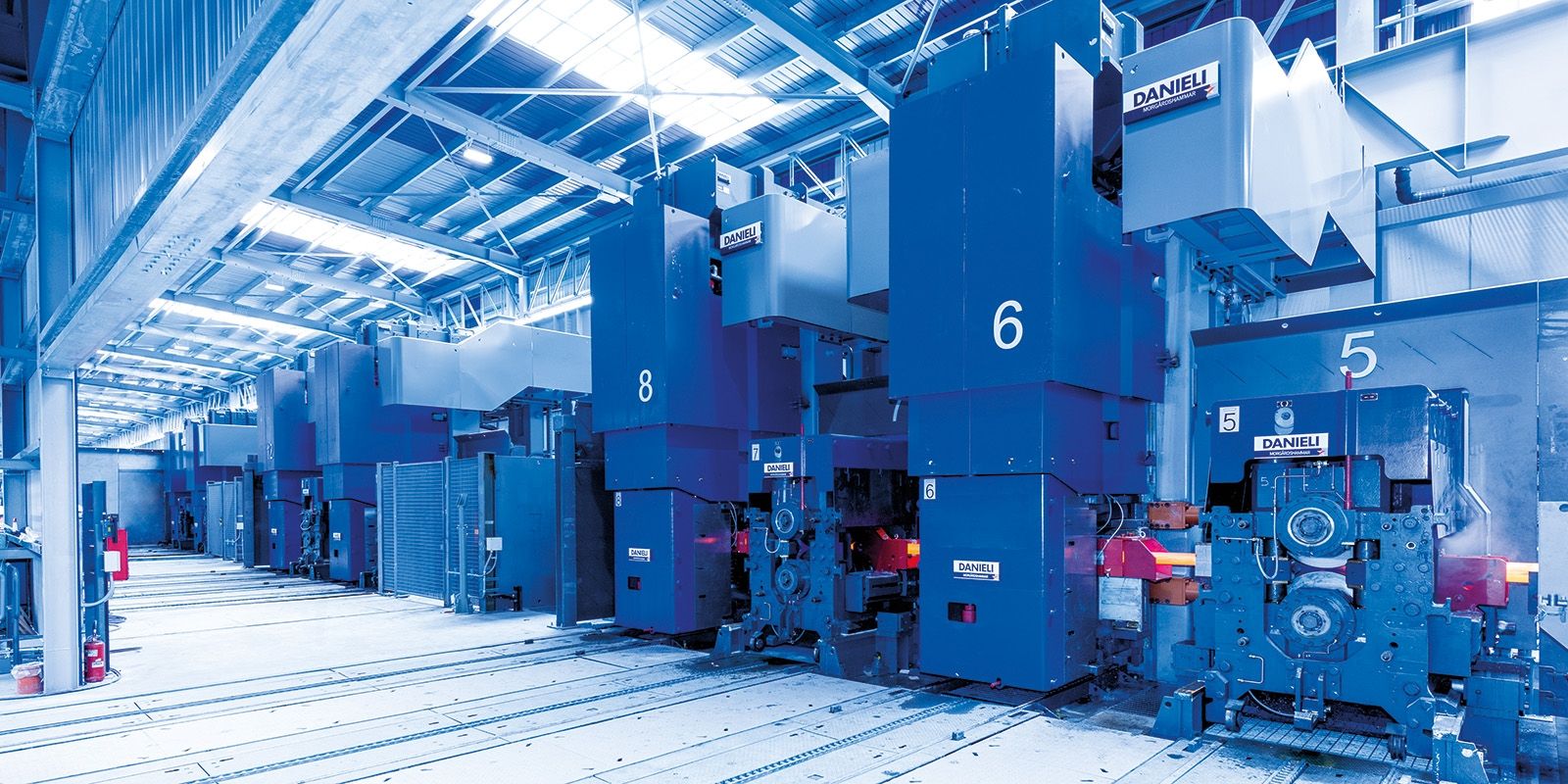 For more info:
Federico Rocchetti
f.rocchetti@danieli.it
+39 340 634 0047