News & events
In this section you will find all the latest news of the Danieli Group. Selecting the categories below, you can see News, Records, Start-ups, New Orders.
42 / 102
new orders
2017, 3rd August
Quality and efficiency goals drive new investment at HES, Germany
Danieli to upgrade bar mill at Henningsdorf plant.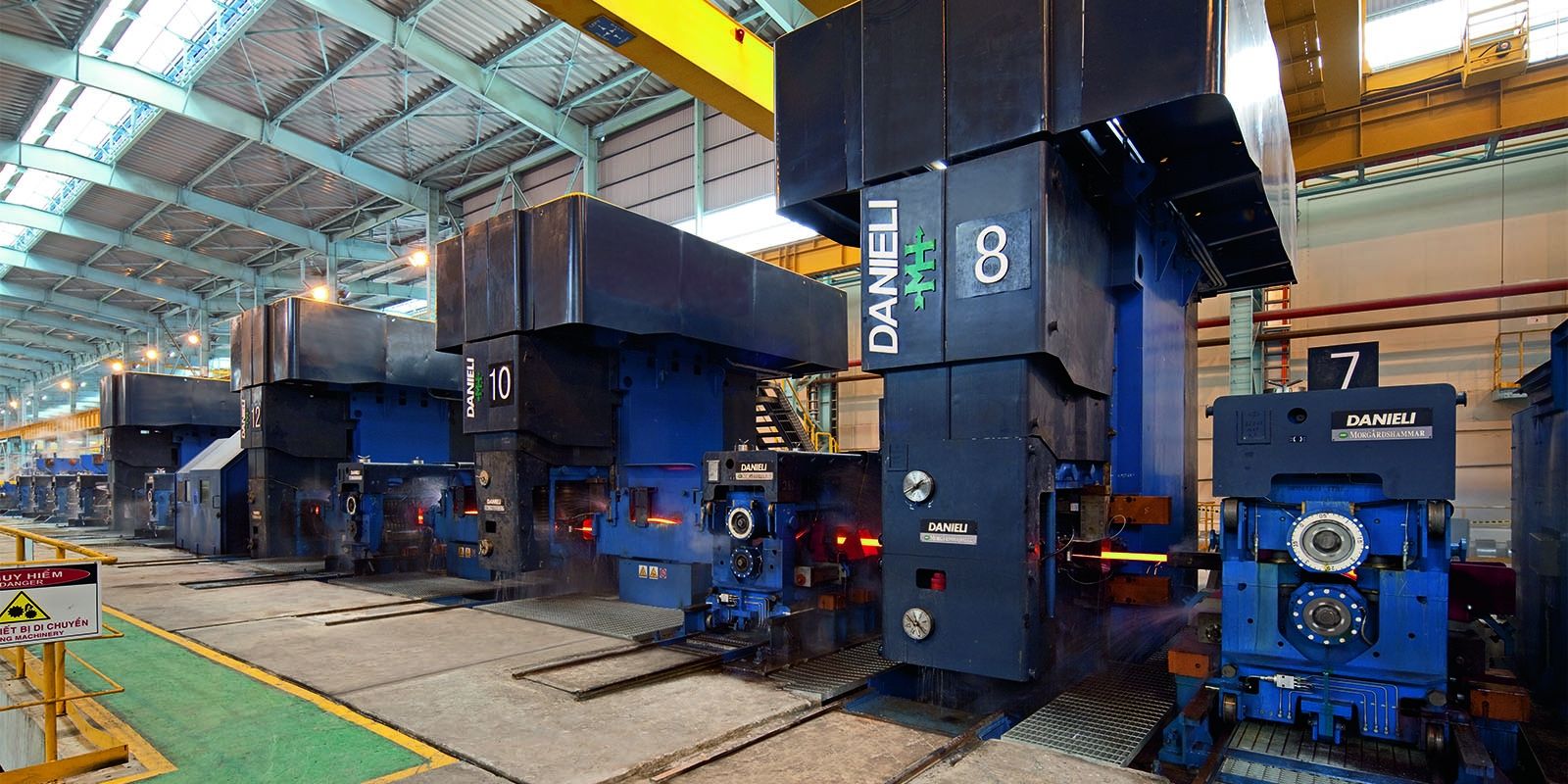 Hennigsdorfer Elektrostahlwerke GmbH (Riva Group) has contract Danieli to modernize its bar rolling mill in Germany, to produce high-quality, smooth rounds from 14 to 80 mm diameter, and round bars for reinforced concrete from 9.5 to 40 mm.
The two-stage project will start with the installation of a new intermediate mill featuring H and H/V convertible stands to match a new roll-pass design for the production of round products for reinforced concrete and quality steel bars.
The second stage will involve replacing the finishing train and inserting a Compact Sizing Unit that will improve tolerance and ovality on the final product down to the ¼ DIN, where all products will be finished to minimize groove / size changing at the intermediate mill. This will ensure high plant efficiency and enhance mill productivity.
The CSU "ready-to-roll" fast-automatic mill stand change system will allow product changes in less than 5 minutes, easing the production of small lots.
The new equipment is designed to accommodate a future expansion of the products including flats from 50x6 to 140x60 mm.
Danieli Automation will supply a complete automation system and equipment, including a HiProfile Lite measuring system with the innovative QShape technology.
Plant startup of the two stages is scheduled for Q1 and Q3, 2018.
For more info:
Luigi Tambosco
l.tambosco@danieli.it
+39 0432 195 7148