News & events
In this section you will find all the latest news of the Danieli Group. Selecting the categories below, you can see News, Records, Start-ups, New Orders.
42 / 101
new orders
2018, 2nd August
Process Automation upgrade at Acciai Speciali Terni, Italy
Effective solutions from Danieli Automation to improve plant reliability and product quality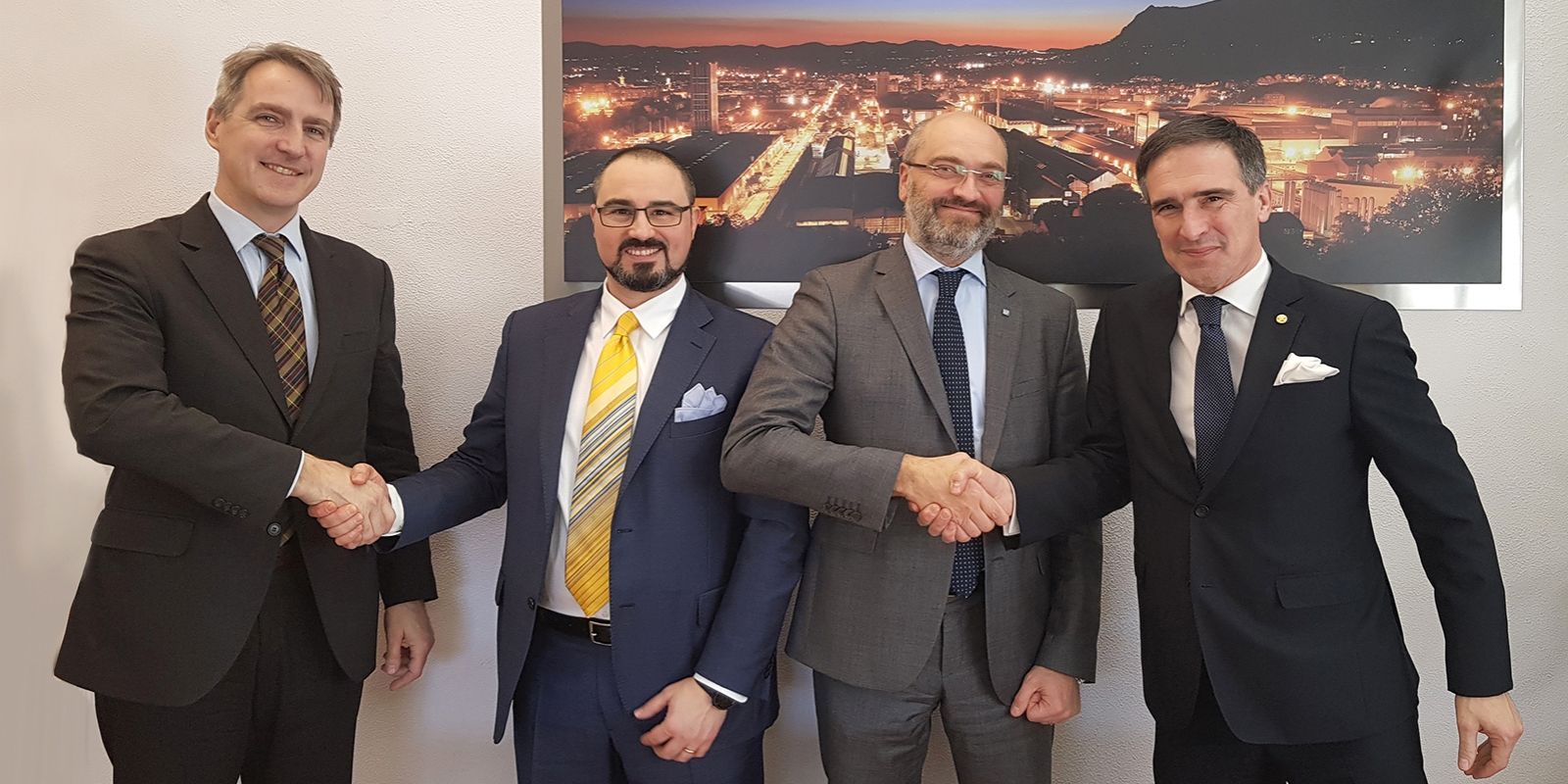 AST (Acciai Speciali Terni) has chosen Danieli Automation to upgrade the slab caster #3 Process Control System. The purpose of the investment is to align Level 1 and Level 2 systems as much as possible to the slab caster #7 automation system, revamped by Danieli some years ago.
The complete process control system will be substituted on turnkey basis with the latest Danieli Automation 3Q suite, including powerful tools for "Q3 intelligence" data analysis aimed at monitoring and improving slab quality.
The proposed system includes a number of Danieli technological packages, such as Q-ART (Quality Assessment in Real Time), Q-MIX (Tundish Mix Steel Tracking and Analysis Estimation), Q-CUT (Cut Scheduling and Optimization), Q-COOL (Solidification Model), Q-MAP (Breakout prevention), DPC (Analyzer Off-line analysis tool), Q-LEVEL+ (Mould level control with anti-bulging function).
All revamping activities will be carried out during the planned plant shutdown in Summer 2018.
For further info:
Enrico Plazzogna
e.plazzogna@dca.it
+39 0432 518618