News & events
In this section you will find all the latest news of the Danieli Group. Selecting the categories below, you can see News, Records, Start-ups, New Orders.
59 / 275
top performances
2018, 6th March
NISCO: celebrating 25 years of wirerod mill operation and cooperation
It was the first high-speed wirerod mill supplied by Danieli in China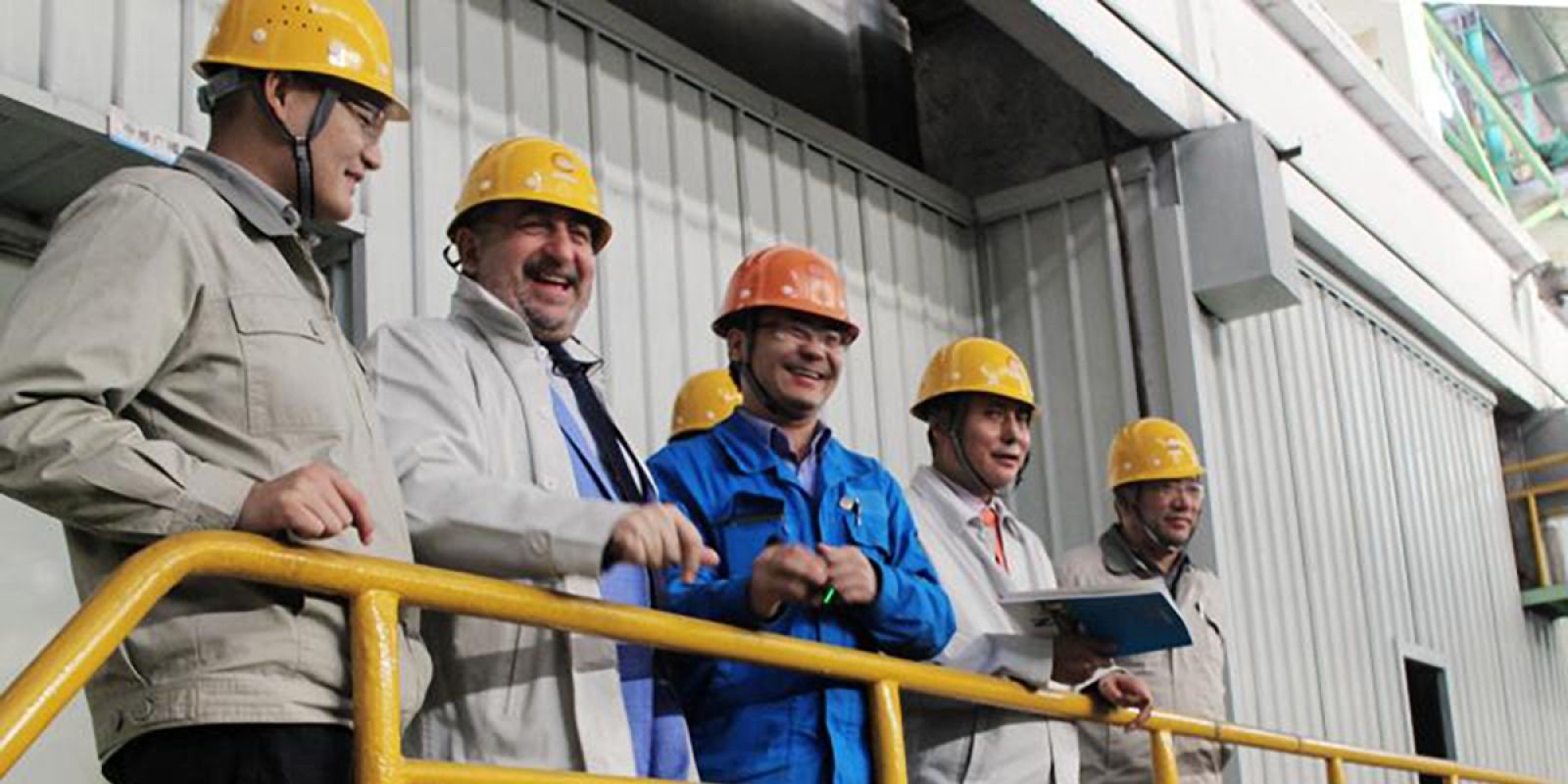 On November 7, 1992, Danieli started up the first high-speed wirerod mill at Nanjing Iron and Steel Company (NISCO); it was one of the first Danieli projects in China. Over the years the line underwent several revamp and modernization projects.
Today, the mill is equipped with the latest reheating furnace automated burning control, no-twist-rolling technology, thermo-mechanical rolling systems, computerized automation control, and on-line NDT facilities.
The line produces 600,000 tpy of quality steel, among which are bearing and tool steel grades, tire cord and spring, fiber steel, and welding wire, in diameters from 5 to 40 mm, with tolerances of ±0.1 mm at a speed of 112 mps. With products from this mill, NISCO supplies prestigious customers from automotive, high-speed train, mechanical manufacturing, and energy industries, in China and abroad.
Following the installation of the 250,000-tpy wirerod mill, NISCO contracted Danieli to supply a steel melting, refining, and conticasting complex. In 2012, another contract was signed for a special steel medium bar mill for 16 to 90 mm dia bars.
A more recent project is the revamp of a large bar mill, which also foresees the installation of a sizing and finishing mill, making it possible to achieve premium products and to develop a new product mix.
In each of these improvement efforts, the applied technologies were often jointly developed.
Over the years NISCO and Danieli made agreements for 10 years of off-line maintenance of the segments of slab casters # 1 and 3, which currently is performed by Danieli China Service Team.
Established in 1958, Nanjing Iron and Steel Company produces today 10 Mtpy of flat and long products.
For more info:
Georgios Ximeris
g.ximeris@danieli.it
+39 0432 195 8018