News & events
In this section you will find all the latest news of the Danieli Group. Selecting the categories below, you can see News, Records, Start-ups, New Orders.
70 / 89
service news
2018, 11th December
Hydro Aluminium Hamburg visits Danieli for the new DanJoint Drive Spindles final inspection
The newest spindles will enable the mill to significantly increase the power transmission factor for hot rolling while being environmentally sound.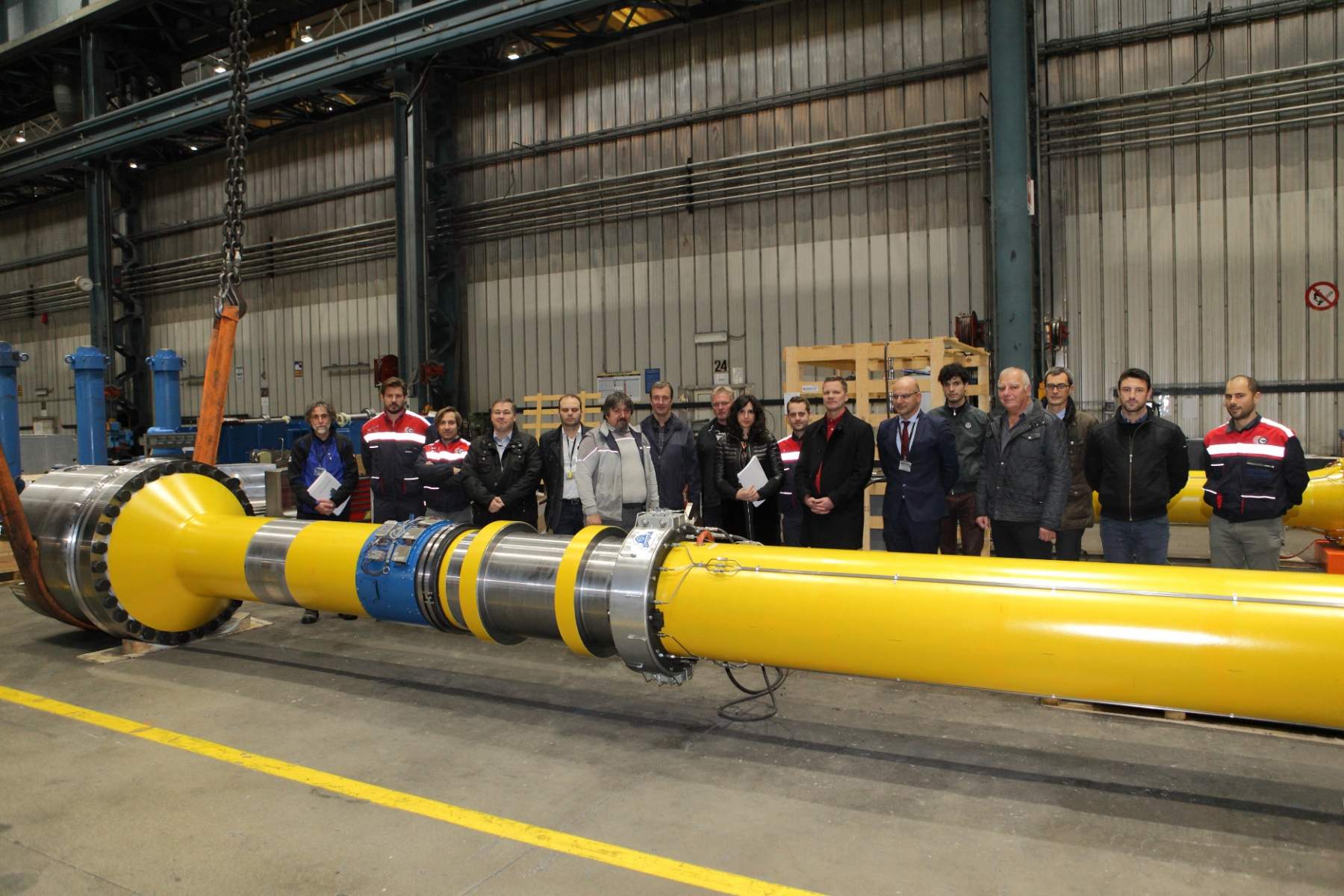 At the end of 2017 Hydro Aluminium Hamburg, which is a subsidiary of Hydro Norsk Group, awarded a contract to Danieli Service to study and carry out the upgrading of two existing grease-lubricated slipper-type spindles for the hot-rolling mill at that location.

The new spindles, weighing approximately 35 tons each, are for the first time equipped with a fully integrated online torque measurement (TMS) and pads temperature control device.


These slipper-type spindles are also equipped with the newest air-oil lubrication system, providing improved service life of +30% and reduced operating costs of -40% (estimated for 10 years duration) while significantly lowering the environmental hazard by-5000 kg/year associated with the existing total-loss grease system.


The mill shutdown is scheduled during Christmas 2018.


The customer has confirmed its satisfaction about the on-time manufacturing and performance of Danieli.