News & events
In this section you will find all the latest news of the Danieli Group. Selecting the categories below, you can see News, Records, Start-ups, New Orders.
9 / 101
plants startup
2018, 28th November
Excellent startup for Pittini's Acciaierie di Verona new high-speed wirerod mill
It features all Danieli latest technologies for best OpEx and quality consistency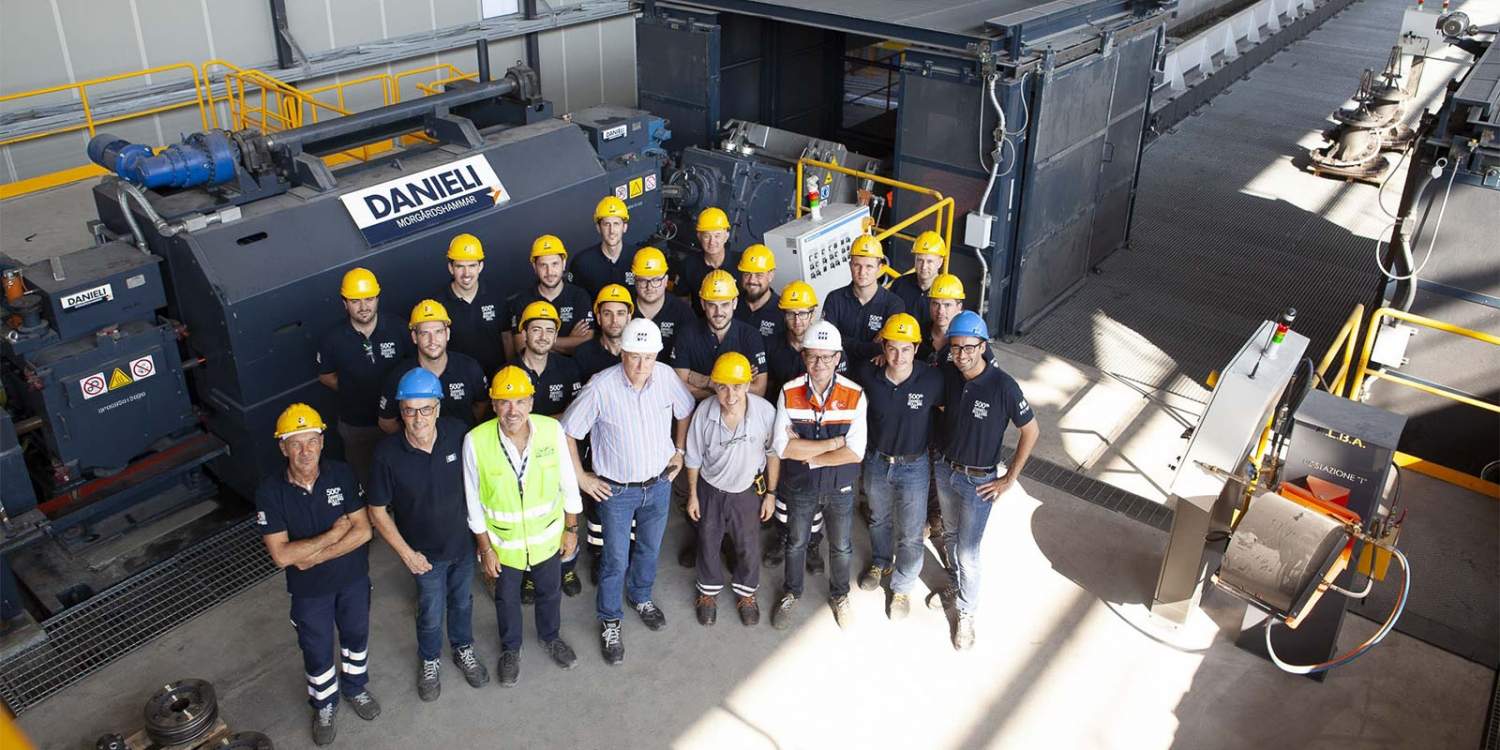 The new high-speed wire rod mill of Acciaierie di Verona (Pittini Group) produced the first coil 19 months after the contract signature.
The timely start-up and the following hot-test period of 7 weeks, during which 25,000 tons of finished wirerod in quality have been produced, reflects the long-term cooperation between Pittini Group and Danieli. Strict end-product size tolerances have been reached from the very beginning.
Equipped with the most advanced wirerod technologies and in full compliance with Industry 4.0 requirements, the plant produces 750,000 tpy of plain wirerod from 5.5 to 25 mm and rebar from 6 to 18 mm at rolling speed of 100 m/sec.
The mill is characterized by a high-speed rougher feeding two independent rolling lines consisting of cantilever roll stands, featuring quick roll changes and temperature control along the mill and downstream.
High-speed shears, installed downstream the multi-drive high-speed twin-module sizing blocks, perform wirerod head and tail cropping.
The fourth-generation loop layers guarantee perfect loops from heads to tails.
The variable-pitch cooling conveyor features modular slow-to-ultrafast cooling
The Danieli Automation Q3 Intelligence system is used for integrated data collection of the whole plant, analysis, and web reporting with Key Performance Indicators and powerful statistical tools to support decision making.
The new plant automation ensures consistent product quality consistency, high utilization factor and yield, and workshop coordination, and establishes a link to Big Data and plant digitalization practices.
The Acciaierie di Verona wirerod mill is the 500th rolling mill supplied by Danieli.