News & events
In this section you will find all the latest news of the Danieli Group. Selecting the categories below, you can see News, Records, Start-ups, New Orders.
59 / 101
new orders
2018, 11th June
Danieli heat treatment complex for OEMK, Russia
70,000-tpy heat treating plant for top quality bars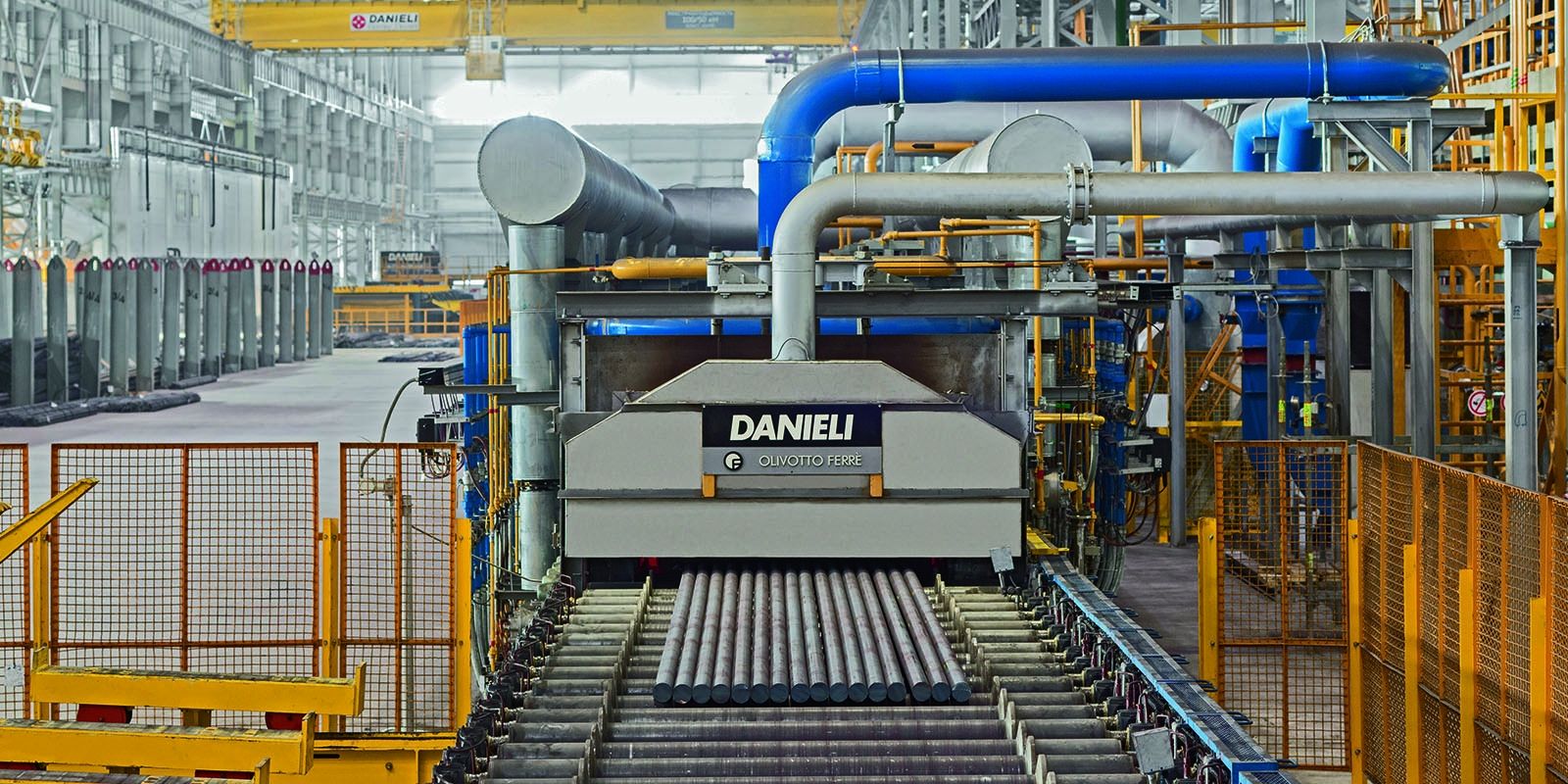 Oskol Electrometalurgical Kombinat - OEMK, part of Metalloinvest Holding, has selected Danieli Centro Combustion for the supply of a new heat treatment complex to process hot-rolled bars for mechanical engineering applications (e.g., spring steel, bearing steel, non-alloyed/alloyed structural steel, high-strength steel).
The complex, which will process 70,000 tpy of bars ranging from 19 to 90 mm in diameter and 3 to 12 m in length, will be erected in Stary Oskol, Belgorod Region, Russia.
Five different types of heat treatment -isothermal annealing (standard and pendular), spheroidizing annealing, high-temperature tempering, and under annealing- will be performed.
Among the technology highlights will be two continuous roller-hearth furnaces equipped with a high-efficiency heating system working in protective atmosphere (nitrogen), subsequent fast and controlled cooling, and automatic bar loading/unloading handling systems, starting from the multi-layer composition until the final bundling in hexagonal shape.
Danieli Automation process control system will manage the line in fully automated mode, and linked to the shop's upper level automation systems.
The contract signing ceremony was held during the 16th Moscow Steel Summit "Russian Steel & Global Market: future begins today" on June 5th and attended by representatives form Danieli: Chairman Gianpietro Benedetti, CEO Giacomo Mareschi, CEO of Danieli Centro Combustion Fabrizio Pere and Executive Director and CEO of Metalloinvest LLC. Andrey Varichev.
The first batch is planned by Q4 of 2019.
For more info:
Fabrizio Milanolo
f.milanolo@danieli.it
+39 011 2633 566