News & events
In this section you will find all the latest news of the Danieli Group. Selecting the categories below, you can see News, Records, Start-ups, New Orders.
39 / 45
new orders
2015, 29th July
Danieli to supply second MiDa (MicroMillDanieli with endless casting and rolling technology) to CMC (USA).
Commercial Metals Company (CMC) has announced that has selected Danieli for the supply of the technological equipment for the New Micro-Mill in Durant, Oklahoma (USA)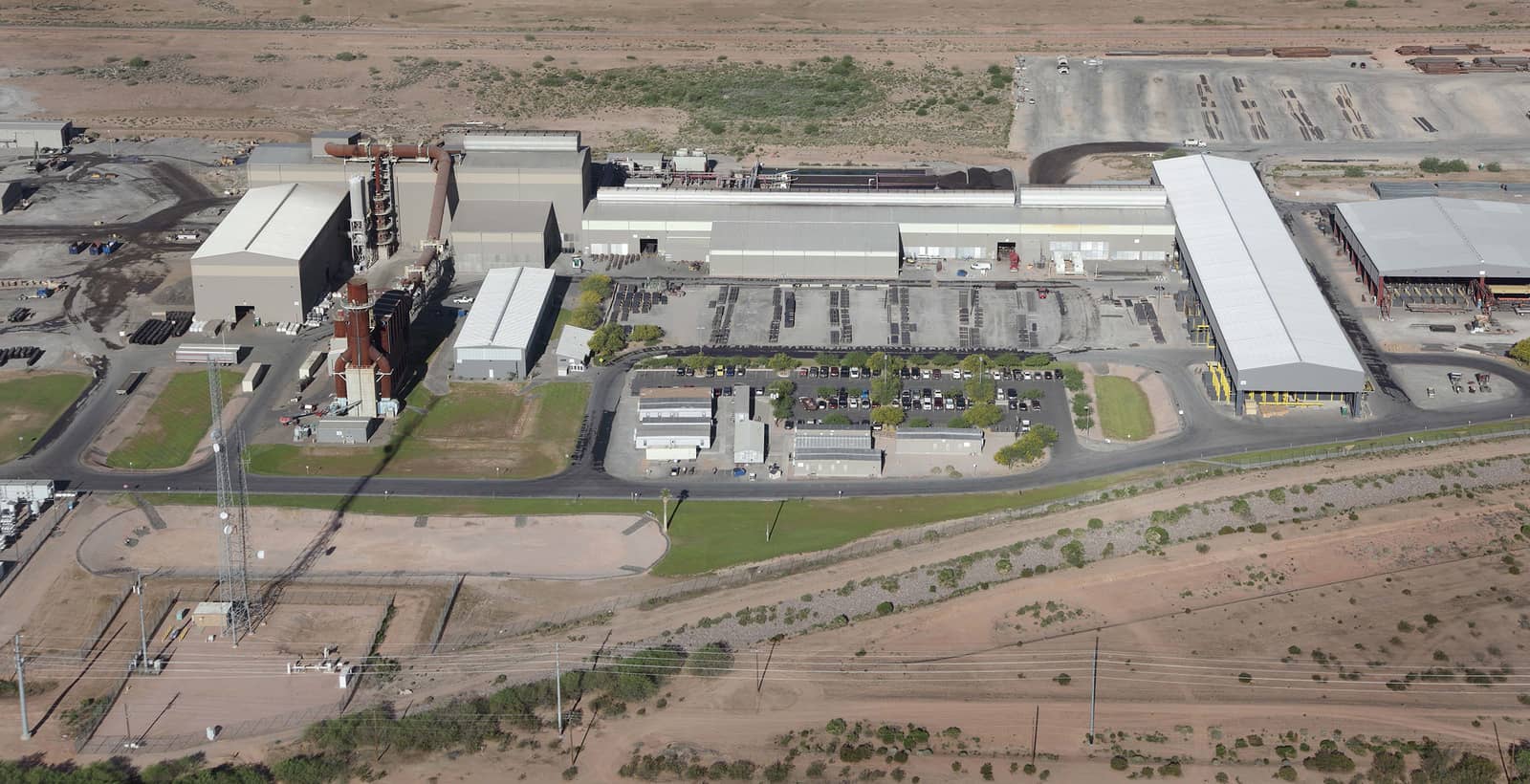 This new mill in Oklahoma will mirror CMC's existing Micro-Mill in Mesa, Arizona and will be built with improved technology deriving from Danieli's and CMC's operating experience with the world's first Micro-Mill, which Danieli and CMC successfully commissioned in Arizona in late 2009.
Similarly to the Arizona mill, the New Micro-Mill will consist of:
› a system for the continuous feeding of the scrap into the electric arc furnace;
› a AC electric arc furnace equipped with the most advanced technological packages for automatic and safe operations;
› a ladle furnace with double ladle, ladle lifting and automatic inert gas hook-up for faster cycles and safer operation;
› alloy system;
› fume treatment plant;
› a single-strand continuous casting machine;
› induction furnace for billet temperature equalization prior to entering the rolling mill;
› a continuous horizontal/vertical rolling mill;
› a system for quenching and tempering of all rebar product to greatly reduce alloy usage in the meltshop;
› an ultra-compact finishing end system for the cutting of rebar product to any desired finished length directly off the last finishing stand;
› a wire tying machines;
› bundle collecting and finishing facilities.
Danieli Automation will supply the complete electrical package including an innovative automation system for data analysis and reporting while Danieli Service will provide the Danieli Maintenance Management System (DMMS) package, where preventive maintenance, spare parts, personnel, equipment costs and fault analysis are managed through an integrated system.

The addition of a second Danieli Micro-Mill to CMC's portfolio of highly efficient, customer focused and cost effective steel production facilities will enhance CMC's position as a leading supplier of long products in the U.S. market.

Joe Alvarado, Chairman, President and CEO of CMC, said: "The location of the mill in Durant, Oklahoma, 80 miles north of Dallas, Texas, will allow us to better serve a growing North Texas market as well as expand into markets in Oklahoma, Kansas, Nebraska, Arkansas and Missouri. The facility will produce low cost, high quality steel products, which will complement our existing manufacturing capability to better serve our customers. This new micro mill will also complement CMC's existing recycling and fabrication footprint, enhancing CMC's ability to further leverage our raw material supply chain and optimize product mix within our existing operations."

MIDA-Micromill Danieli concept is a low-capacity steel plant for regional markets that, thanks to its innovative technological solutions, can compete in term of CapEx and OpEx with steel plants with much higher capacity.

The Oklahoma micro-mill is expected to be commissioned in fall of 2017.