IRONMAKING AND STEELMAKING
Sublance-Based BOF Process Control
With consistently high hit rates and strongly reduced tap-to-tap times, the Danieli Corus sublance is the ultimate tool in BOF Steelmaking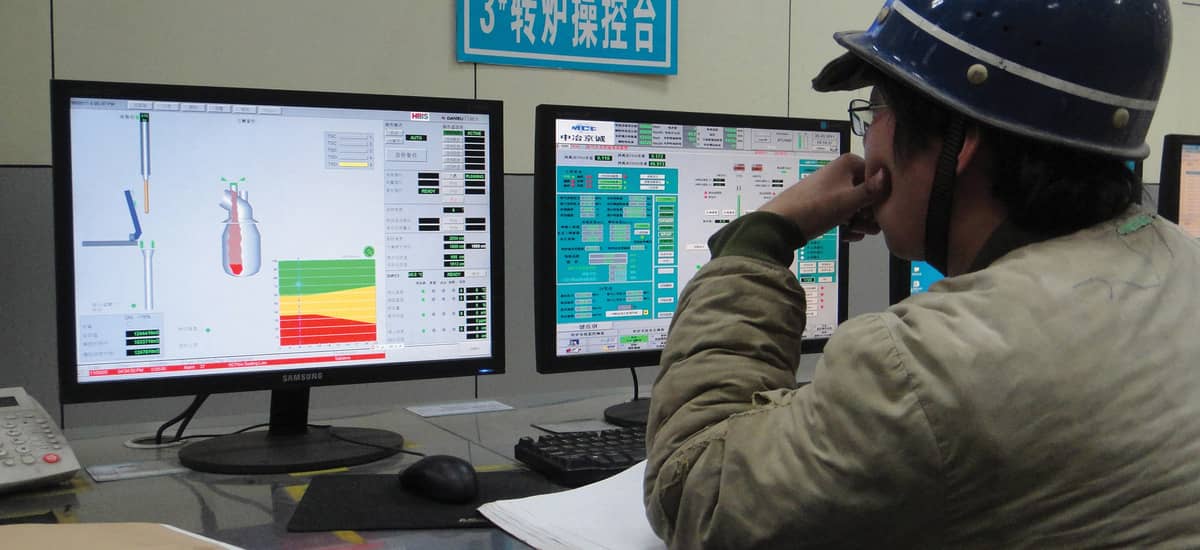 Regardless of economic circumstances, BOF steelmaking facilities are always under pressure to perform better. Output is expected to meet demand as well as quality specifications at minimized cost, and to achieve the best health, safety and environmental performance. Any unnecessary waiting time or consumption of raw materials is considered a loss. Any downgraded slab or any slab produced with quality properties in excess of specifications is considered a loss.
Full process control is essential in modern BOF steelmaking. With an optimized process model and solid process monitoring tools, plant output can be maximized when required, raw material consumption is optimized for cost or adapted to availability, and specifications are met within the closest margins. Finally, emissions are reduced and health and safety hazards are eliminated.
The Danieli Corus BOF process control system consists of a set of hardware and software components that can be implemented individually or combined. The main hardware associated with the system is the Sublance, a Waste Gas Analysis system, and equipment for Bottom Agitation and Slag Control. After the initial installation, a system can be upgraded with additional modules. A comprehensive process model is at the core of the system. With the Danieli Corus Process Control System, Basic Oxygen Converters can be operated in full computer mode based on calculations and recipes, but the system also accepts overruling by the operator. Over the decades, the system has been implemented at numerous steel plants. The hardware and the process model have proven their flexibility throughout all of these implementations. The system can be fine–tuned to any plant and optimized to follow existing operational procedures. In any configuration and in any operating mode, the system provides unparalleled repeatability, high availability and high hit rates. In BOF Steelmaking, the Danieli Corus system is the key to optimized performance.
Ability to produce heats at the touch of a single button
Direct benefits in terms of consumption of hot metal, scrap, fluxes, utilities and refractory wear
Reduced number of repaired heats as well as direct costs
Significantly reduced tap–to–tap times (up to 8 minutes) for maximized capacity
Unparalleled reliability and durability