ALUMINIUM AND NON-FERROUS METALS
Aluminium Cut-to-Length lines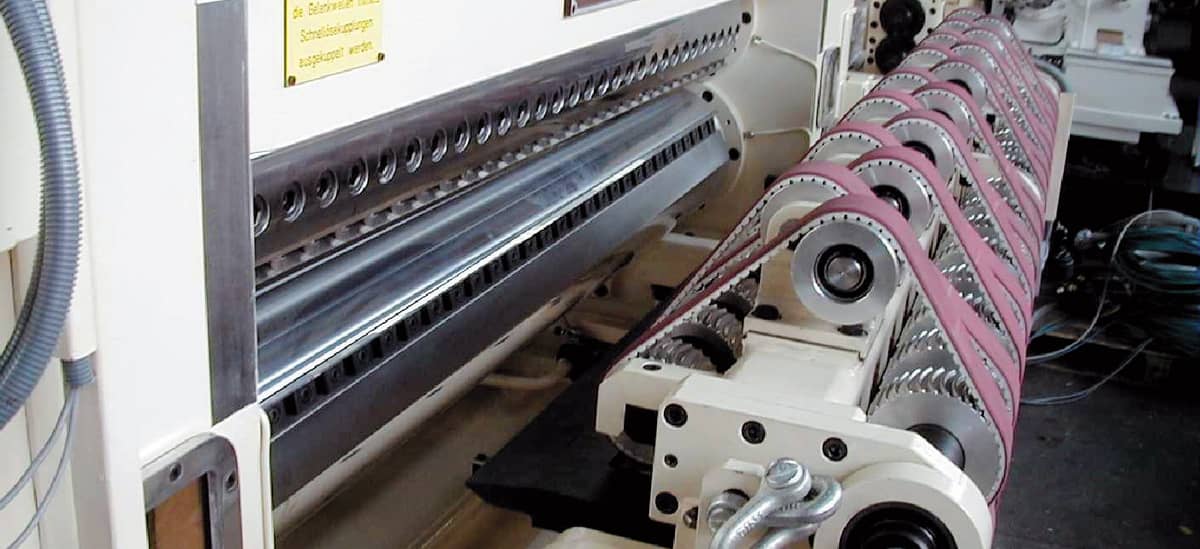 Danieli manufactures complete cut-to-length lines for metal strip with drum shears, double eccentric shears, or start-stop shears. Cutting procedure is characterized by electronic cutting length control and automatic cutting gap adjustment.
Trimming shears associated within the line with full automatic selection of immersion, cutting gap, and strip width, ensure perfect edge shape. Precision levelers and stacking devices are also part of the line.
Speed ranges up to 150 mpm with length cutting tolerances as close as ±0.2 mm.
Special features:
High-precision trimming and length cutting;
Lowest burr height, close length tolerances and very good angular accuracy of finished sheets;
Cutting and stacking without surface marks;
Immediate change of cutting length while the strip is moving without loss of tolerance;
Extremely long service life before regrinding for cutting knives (up to 10 million cuts);
Recording of production data and data accumulation of several orders.