AUTOMATION
HISECTION
Section gauge system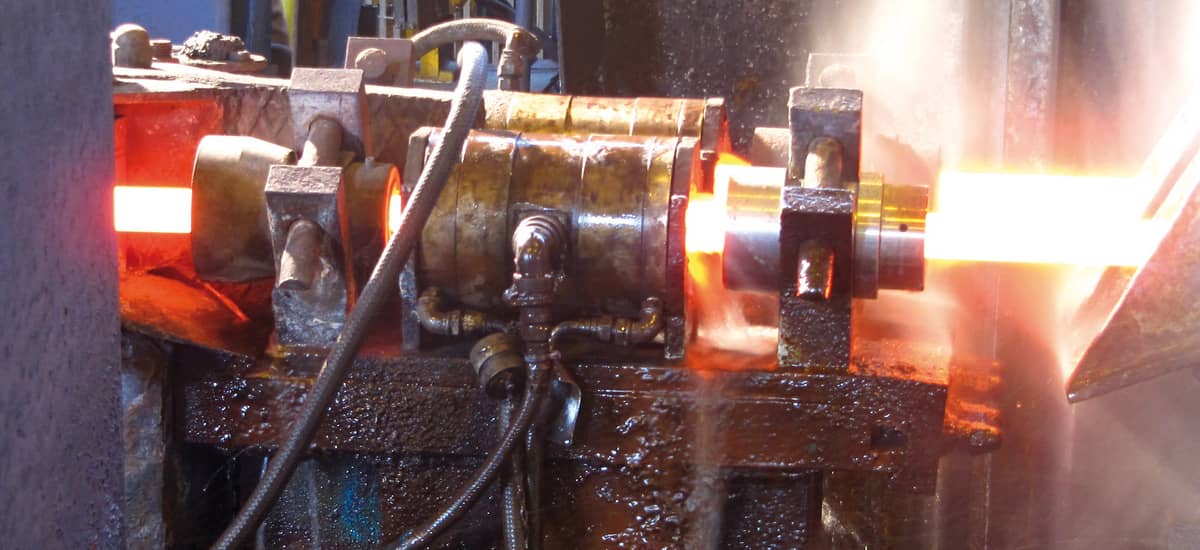 HiSECTION is a non-contact eddy current system for on-line measurement of the cross sectional area In hot rod & bar mills cold stainless steel or non-ferrous rod & bar mills. The MD5000 family of sensors measures rounds, ovals and rebars. The system can be used in any application where bar sections require continuous real-time monitoring.
HiSECTION is based on the detection of eddy currents inducted on the surface of the rolled bar by a variable electromagnetic field. A magnetic, contact-free sensor forms the core of the system; sturdy and compact, it is designed to be maintenance and wear free. The electromagnetic design of the sensor is optimized by using FEM techniques.
In this way vibration and transverse movements of the bar don't affect the measure. The HiSECTION system is based on a through-coil eddy current sensor. Eddy currents, also known as Foucault currents, are generated when a conductor such as a metal is exposed to a varying magnetic field, either because of the relative motion between the conductor and a constant field, or because of the unsteady amplitude of the field.
The basic idea behind the HiSECTION sensor is that there exists a known analytical relation between the rod diameter, the magnetic field inducing the eddy currents, and the reaction magnetic field (see, among many other texts on the subject of induced currents). An advanced and innovative signal processing calculates in real-time the cross-section of the rolled bar, independently by its steel grade. Different sensor sizes are available to cover different product ranges, always assuring high reliability and availability.
FEATURES
Compact size-water cooled stainless steel head
Measure independent by steel grade of the material
Bar vibration and transversal movement proof
Built in standard industrial interfaces
Web based configuration and diagnostic

HIGHLIGHTS


Real-time cross-sectional area measurement and weight-per-meter calculation
High measurement accuracy
No physical contact with rolled product
Very high reliability and availability
No moving parts
Fast return on investment – Typical plant efficiency increase: 2 - 4%
Reduction of wear and break-down of roller guides and the working rolls
Improved product tolerances
100% Quality Certification of product
Reduction of scrap
Low operational costs
Enhanced plant safety