ALUMINIUM AND NON-FERROUS METALS
Aluminium Coil Coating Lines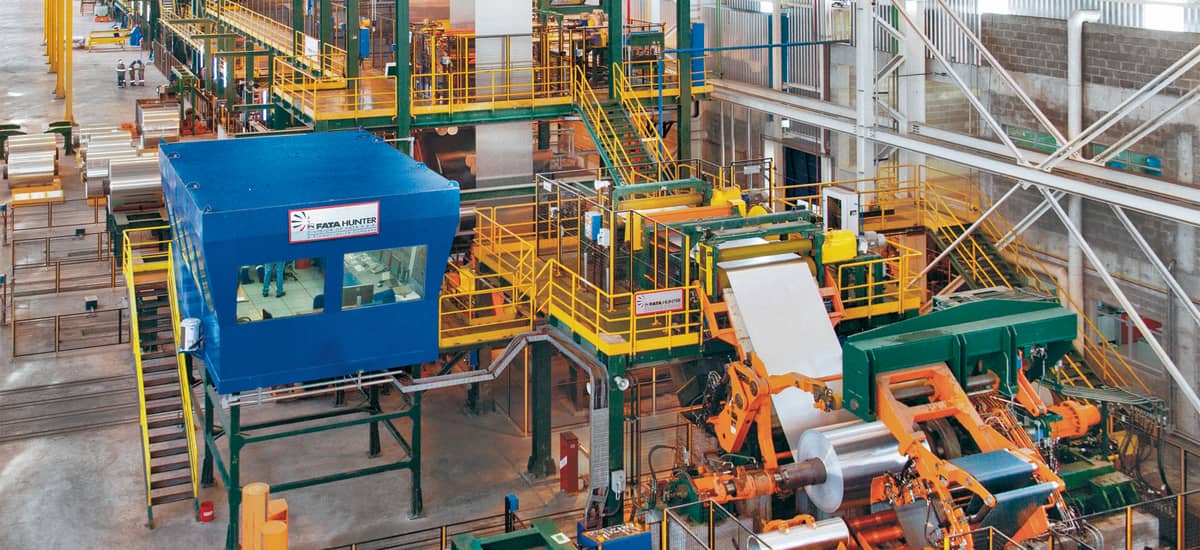 Since the 1940s, when Joseph Hunter invented the first continuous coil coating line, Danieli's developments for the continuous metal processing industry have set the standards that define the horizons for the market.
One reason for this success is the Danieli philosophy of: "Think Total Process & Single Source Supply". That is why Danieli designs, manufactures, installs and starts up all major components of a coating line for a turnkey operation.
Main Equipment:
Terminal equipment;
Metal treatment;
Prime/Finish coaters;
Air & water quenches;
Process controls;
Tension leveler;
Chemical coaters;
Prime/Finish ovens;
Hot/Cold laminators;
Installation services.
Together with the complete line, state-of-the-art fully automated Coaters are available as single component applications for retrofit or upgrade projects.
The process control has been developed in strict coordination with the mechanical design and allows for the correct implementation of the desired temperature profile in the ovens and the desired strip PMT. This results in a more uniform curing and in an improved product quality.