ALUMINIUM AND NON-FERROUS METALS
Aluminium Hot Rolling Mills
Superior flexibility with high-quality production and maximum material yield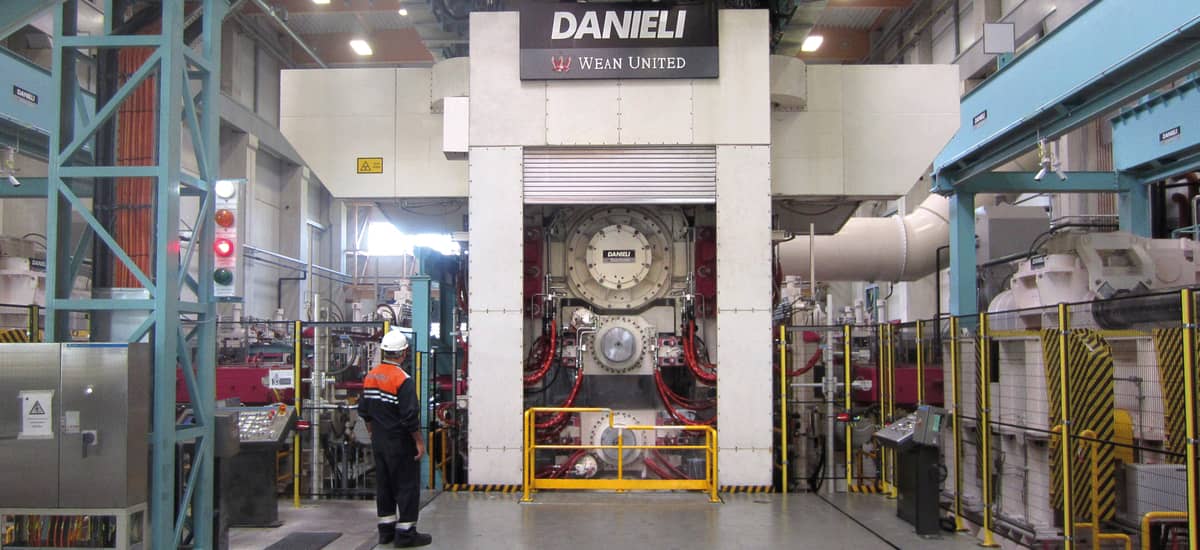 Danieli has a full range of flexible hot mill configurations to meet customers' requirements. Optimal solutions can be provided for single-stand reversing roughing mills, multi-stand finishing mills, twin-coiler single-stand finishing mills, and combination plate and coil mills. These designs have advanced process control systems to deliver high-quality plate and strip to meet any plant capacity requirement. Danieli can also provide a comprehensive range of technology packages for mill upgrade projects to increase productivity, capability, and quality, thereby maximizing the return on investment of existing facilities.
Process and equipment:
Hydraulic vertical edgers;
Heavy and light-gauge shears;
Roughing mills;
Twin-coiler reversing mills;
Tandem finishing mills;
Plate mills;
Optimized Shape Roll (OSRT) work-roll shifting technology;
Advanced cooling for thermal crown and finishing temperature control;
In-line side trimmers and scrap choppers;
Plate and coil handling, weighing and marking systems;
In-line plate stacking equipment.