News & events
In this section you will find all the latest news of the Danieli Group. Selecting the categories below, you can see News, Records, Start-ups, New Orders.
76 / 81
academy news
2015, 8th December
Danieli hostes the visit of astronaut Cheli
Pilot and astronaut Maurizio Cheli in visit to the Headquarters of Buttrio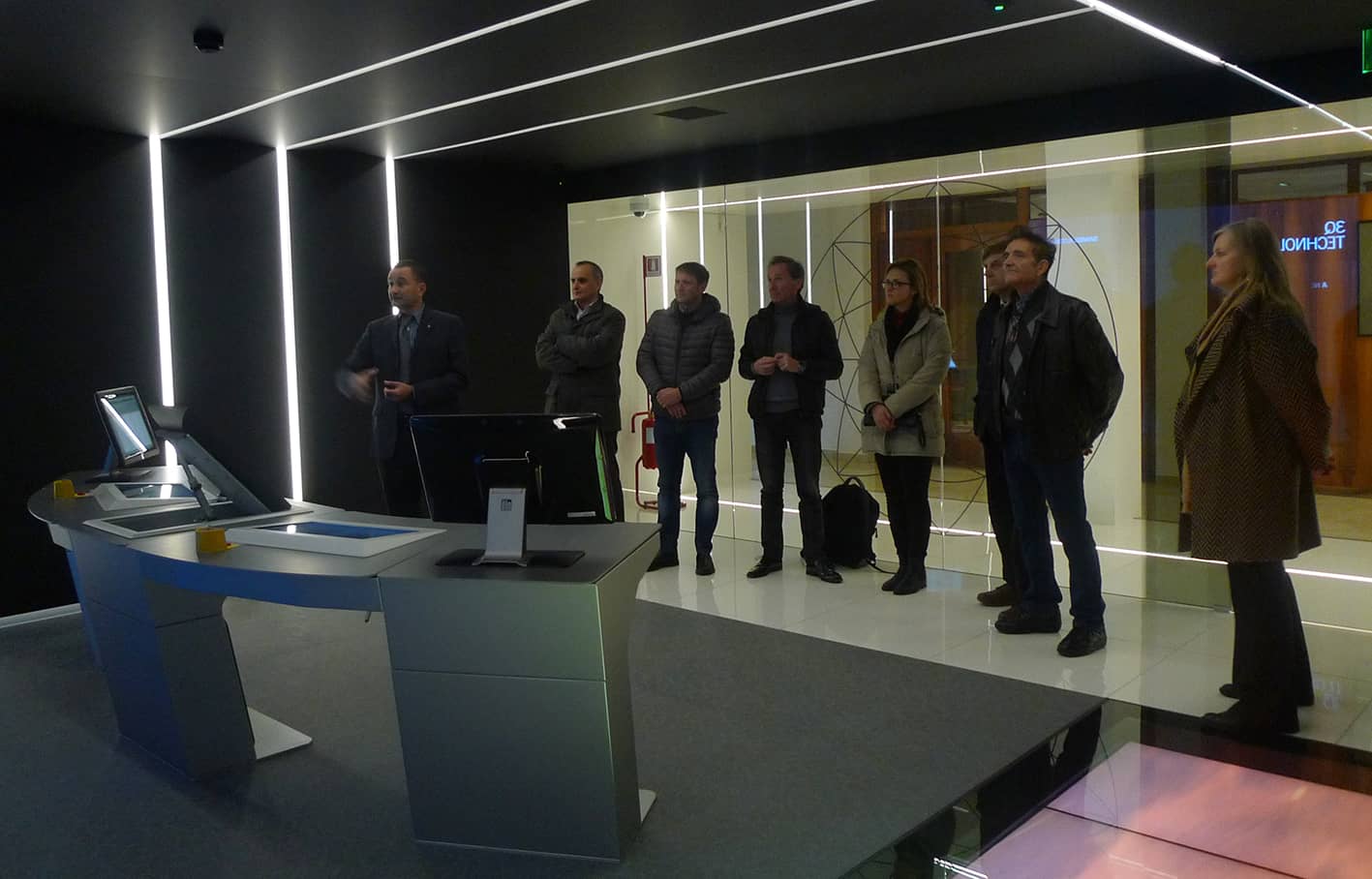 On 1 December 2015, Danieli hosted the visit of pilot and astronaut Maurizio Cheli.
Born in Modena, aged 56, Cheli qualified as an astronaut in Houston in 1993. In 1996, he took part in mission STS-75 Tethered Satellite on board Space Shuttle Columbia, for which he was assigned, first Italian, as Mission Specialist. At the same time he started working for Alenia Aeronautica where he became Chief Test Pilot for defence aircrafts.
He has more than 380 hours of space activity and 5000 flying hours on more than 100 different aircraft types to his credit, in addition to many patents for military planes and helicopters, including Tornado, Eurofighter and Typhoon.
After terminating his career as an astronaut and military pilot, Cheli has become an entrepreneur in the field of light aircraft production.
The visit was attended by the Mayor of Buttrio Giorgio Sincerotto, the Secretary of the Italian Polytechnic Association Antonio Di Giannantonio, the General of the Airforce Massimo Montanari and the President of the "Frecce Tricolori Club" Alessandro Visintini.
The hosts assisted to the presentation of the Danieli Group and visited the Danieli Academy, inaugurated in July 2015. Moreover, a tour was organised in the Danieli Research Centre and in the Danieli Automation Show Room.

At the end of the visit, Mr. Gianpietro Benedetti, Chairman and CEO of the Group, met with the delegation and received as a gift from astronaut Cheli his autobiographical book "Tutto in un istante" ("All in an instant").