News & events
In this section you will find all the latest news of the Danieli Group. Selecting the categories below, you can see News, Records, Start-ups, New Orders.
7 / 101
academy news
2022, 9th November
TU Bergakademie Freiberg and Metal Forming Institute visit Danieli
Building closer links between business and foreign higher education institutions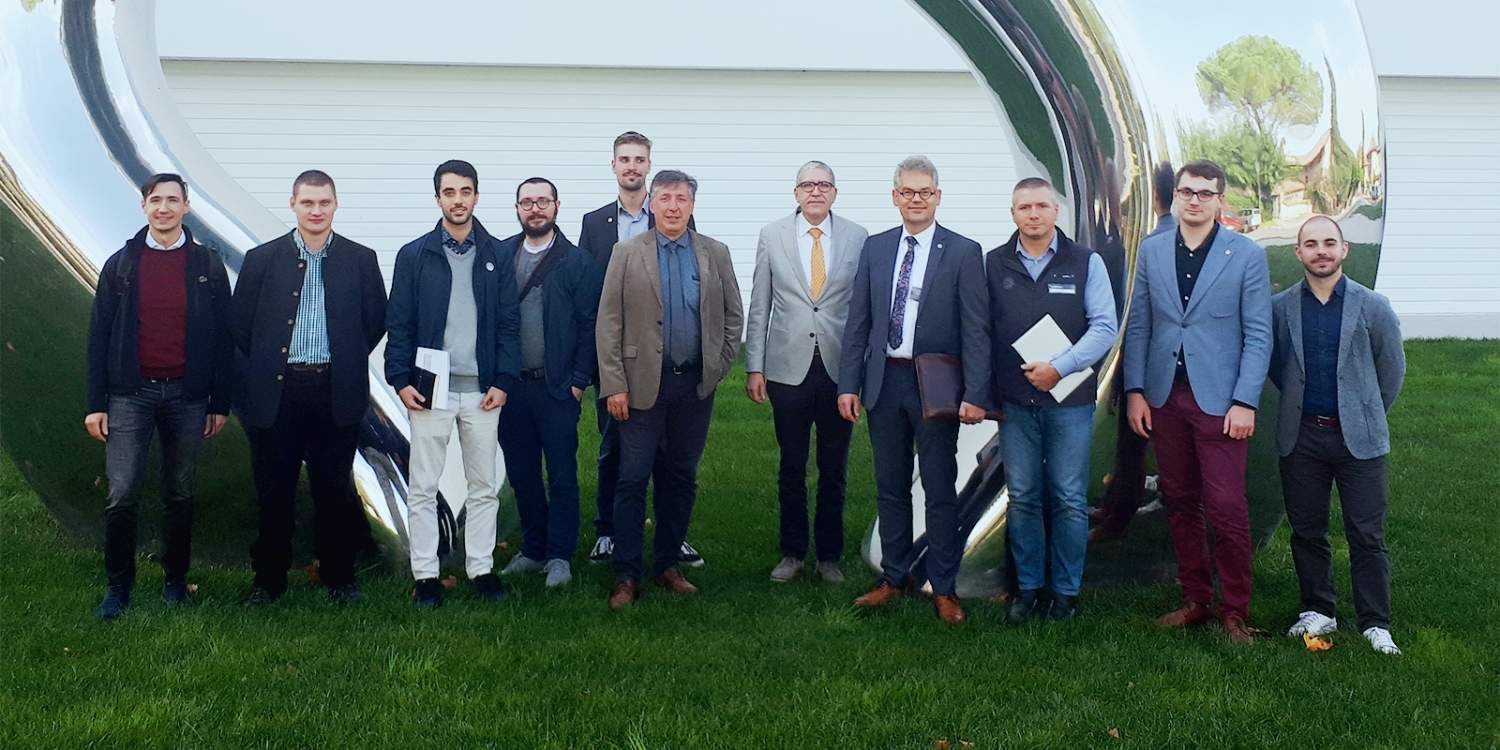 A delegation from the Technical University of Freiberg, Saxony, Germany and the Metalforming Institute, led by their dean Ulrich Prahl, visited Danieli's Headquartes in Buttrio, Italy.
The agenda included discussions and networking with Danieli Morgardshammar Team at the Danieli Research Center. This was followed by a tour of the Luna and Marte production lines at Acciaierie Bertoli Safau, where our guests were able to see the Rotoforge rolling mill in operation, coming to realize how important it is to strike the right balance between a theoretical approach and actual practice.
"We very much enjoyed the intensive and fruitful discussion on groove pass design and the associated optimization approaches. The combination of plant engineering, data analysis within a fully automated production and simulation-based steel manufacturing technology and this especially against the background of the close cooperation with the ABS production facility is unique. We were able to identify many topics of mutual interest in which Danieli as an industrial research and development company and we from the academic science can cooperate and support each other very well", stated professor Ulrich Prahl.
Danieli and TU Bergakademie Freiberg began collaborating in 2017 in various areas: from cold rolling of aluminum to casting of light metals, metallurgy and sophisticated mechanical tests.
At present, two projects are under way and new activities involving Danieli Morgårdshammar (DMH) could take off soon.