News & events
In this section you will find all the latest news of the Danieli Group. Selecting the categories below, you can see News, Records, Start-ups, New Orders.
1 / 81
academy news
2020, 4th May
New framework to support teachers and students and help them improve research and learning processes
Education and training the future professionals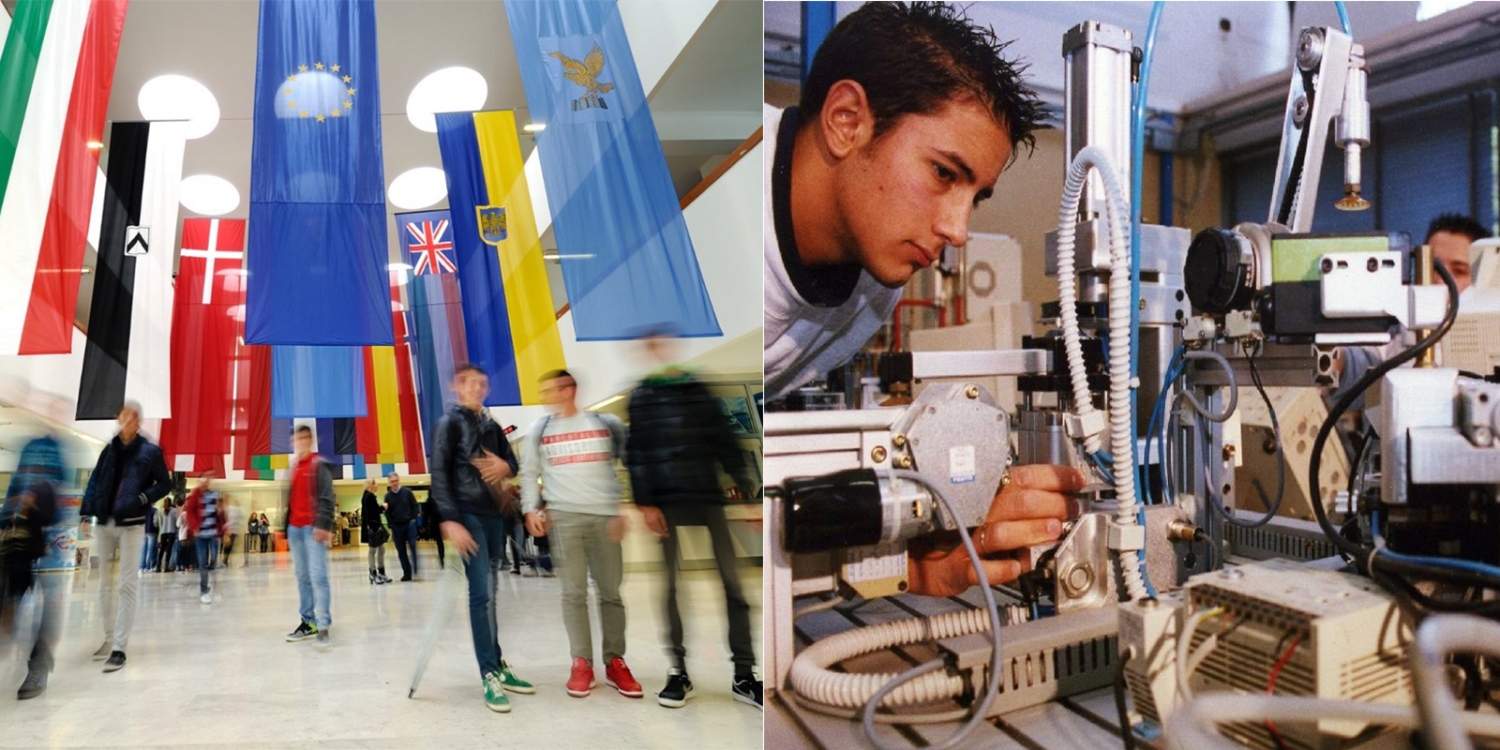 In this time of lockdown, the signing by Malignani and Danieli - institutions which have always been in tune and in co-operation, and now more than ever determined to continue with their joint efforts to give new perspectives to young people of the territory - of a new framework agreement to plan, organize and implement training activities, focusing in particular on Industrial Systems Engineering (ISE), Smart Manufacturing (SM) and Internet of Things (IoT), took on a special meaning. Such agreement describes the guidelines of a very ambitious project, the result of a common purpose to grow through the integrated training of School and Company.
PLANET is a project aimed at creating and researching teaching approaches suitable for technological development. The task is primarily carried out by training experts: teachers and professionals who can count practical activities in their specific technological field of expertise among their experiences. A prelude to PLANET was Malignani's project Accademia Meccatronica ed Industria 4.0, started last year with a first series of meetings between Malignani teachers and Danieli engineers.
Therefore, based on the principle of capitalizing good practice and supporting ideas, PLANET activities will involve: 1) Detection of training needs; 2) Organization of measures of professional development specific for teachers, company trainers and other professionals meant to provide training; 3) Development of study programs and promotion of lifelong learning; 4) Development of pathways for transversal competencies and guidance in order to develop the skills of young talents; 5) Promotion of actions aimed at updating sector-specific skills in the light of improvement and peer tutoring among teachers and professionals of the industrial area.
"The name of the project has found in "PLANt Engineering & Technology" (PLANET) a summary of ideas. The acronym, in English, brings to mind the planet we live on, an environment which is not only a physical space (natural or artificial), but mainly a social and political dimension: human behavior is the result of interactions between an individual and the social and physical environment.
The overall view of the guidelines outlined in the agreement aims at attracting to a collaborative environment ideas and projects that school and company figures, even independently, develop and implement with different goals. There are many national and international initiatives between schools and companies and between schools themselves which, if shared, would lead to the achievement of faster and greater results as regards quality increase."