SAFESTAR
Integrated communication system for safety supervision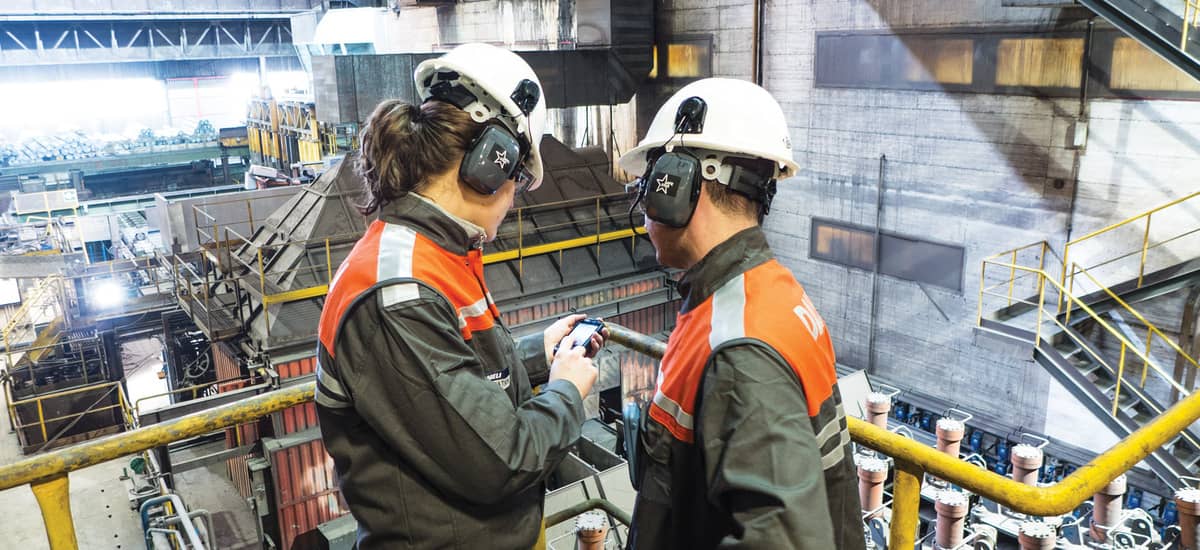 SAFESTAR is an innovative and integrated geo-localization and communication system for safety supervision, permitting the identification and position determination of all operators inside a defined production area, covered by Wi-Fi / GSM-GPRS-UMTS / Bluetooth / ZigBee networks and monitored by a CCTV system.
Safestar has been developed to increase safety conditions inside the plant: operators are localized in the plant area and is automatically detect if any problem cropping up alarm. The main features of the system are hands-free radio communication using Wi-Fi/GSM units (i.e. smartphones) and radio localization. In case of access on a restricted area, or man-down situation, emergency call, an alarm will be immediately crop up to the main control pulpit to be managed by safety team. The system is designed to integrate or replace existing analog communication devices, with IP-based digital technology, it can be installed on any type of computer or it can run as a virtual platform, with considerable savings in terms of investment costs. Each operator, provided with a special helmet each (including headset and microphone), as well as a WiFi/GSM-COM device, (approx. the size of a typical smartphone), together with a microwave belt tag for position determination via radio, can talk using a point-to-point link or in conference-call with the shift supervisor and/or co-workers. By this means, through management of real- time information such as position, direction, man-down alerts and presence of dangerous gases, SAFESTAR system significantly contributes to improve safety supervision of all operators working inside the production areas. SAFESTAR completes is application with integrated communication system for voice and data transmission, either inter-operator or between operator and control pulpit.
Operator's localization technologies:
Indoor localization: standard Zigbee protocol (IEEE 802.15.4) or ANT/Bluetoth technology
Outdoor localization: GPS technology

Technologies integrated in a single software platform:
GSM-GPRS-UMTS
WI-FI
DECT
ZIGBEE
TCP/IP or Wi-fi protocol (to integrate every existing device)

SAFESTAR implements in same network infrastructure:
Radiolocation system for all operators equipped with special hardware, cropping up emergency alarms
Audio communication system, allowing integration of all devices related to voice transmission
Integration of video surveillance system, to monitor all the areas covered by the system. Digital intercom system, integrating audio communication by digital intercom devices.

Devices could be integrated in the communication:
Operator helmet with integrated microphone
Rugged smartphone
Voip phone
Dect device
Digital intercom device