ALUMINIUM AND NON-FERROUS METALS
Extrusion presses for non-ferrous metals
For over 50 years Danieli Breda has been known as one of the world's front-runners in design, manufacture and supply of machines and integrated plant solutions in non-ferrous field.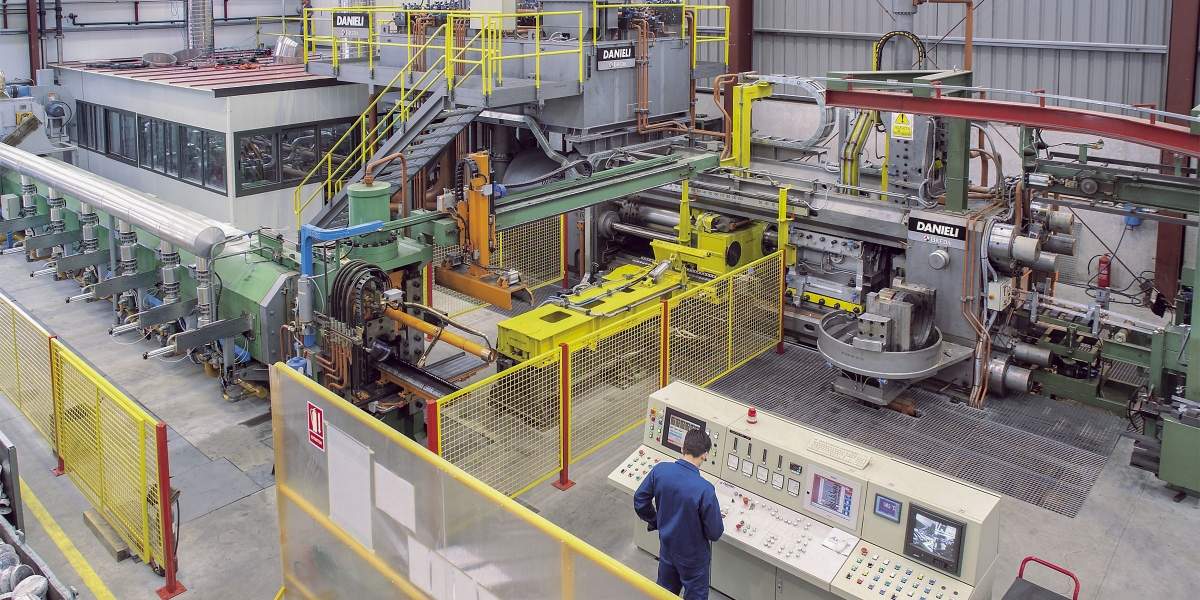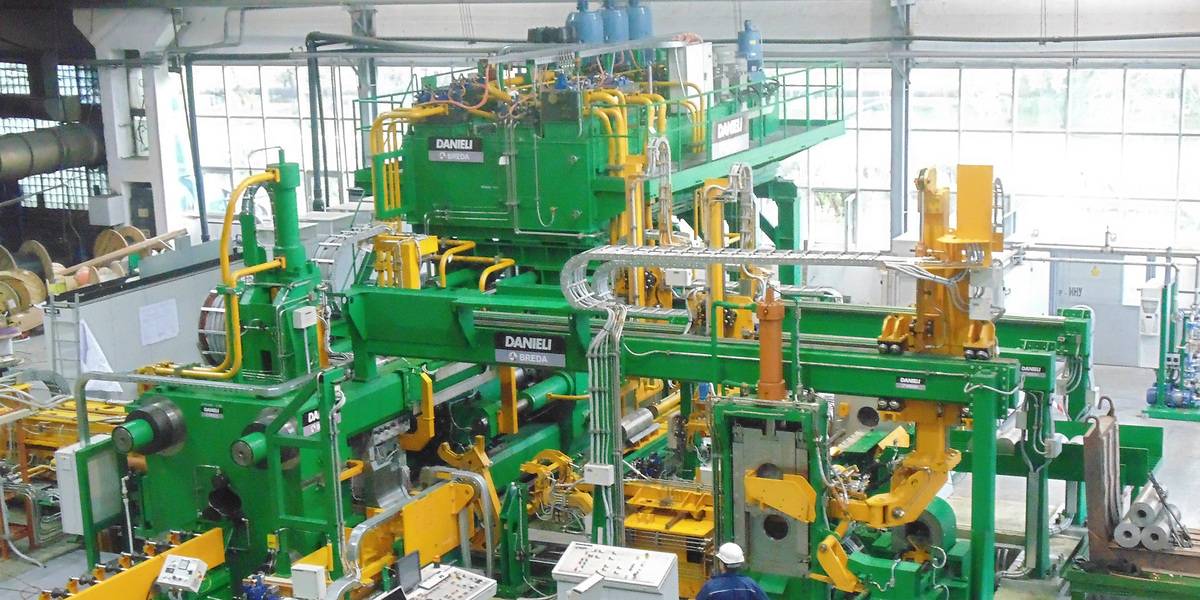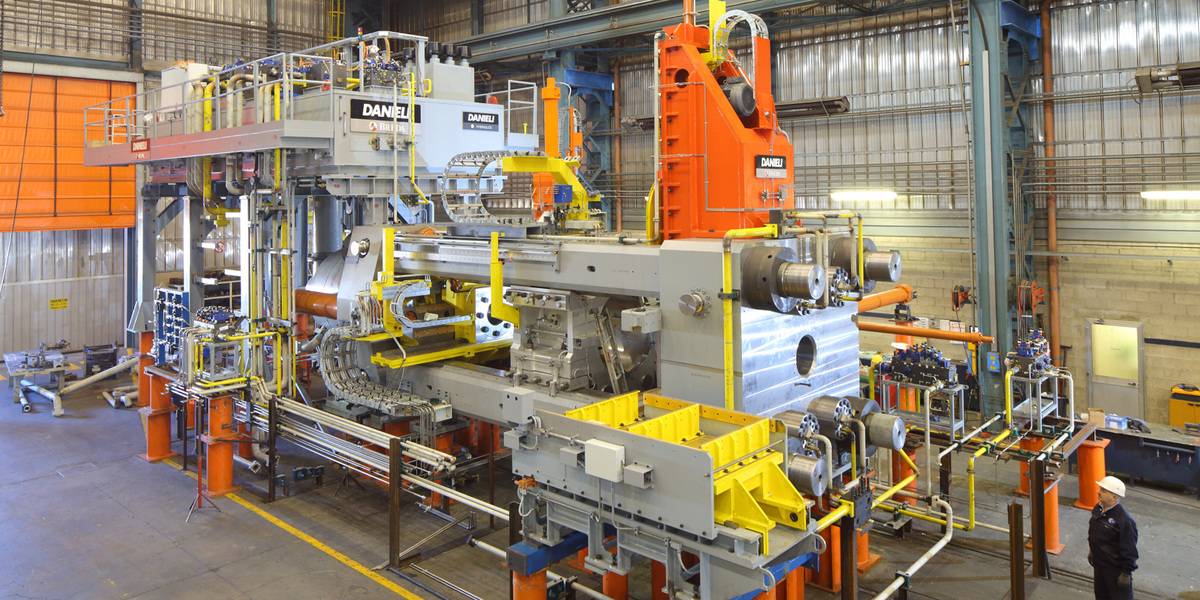 Danieli Breda: Extrusion processes for non-ferrous metals
• Offering the most modern design and maximum press rigidity
• Fast and easy stem replacement; reduced idle time during the extrusion process and no interference between the stem and billet loader to offer increased output.
Danieli Breda designs equipment for the extrusion of aluminium, copper, brass and non-ferrous alloys. We are able to offer a choice of seven different types of light metal rod and tube extrusion presses for the direct and indirect extrusion process:
Long-stroke extrusion press (NV-ST);
Short-Stroke Back-Loading with movable stem (NV-SS);
Short-Stroke Front-Loading (NV-FL);
T-Win;
Direct with piercer;Indirect;
Indirect with piercer.
Danieli Breda extrusion presses are designed with the following principles in mind:
Maximum rigidity: the press frame is designed to minimize die deformation
Reduced dead cycle time between extrusion cycles to increase productivity
Closed-loop feedback control of all movements over the entire stroke, extremely accurate positioning is guaranteed in all working conditions
Complete management in automatic mode
RAP and FDA: Remote Access Platform and Fast Data Analyzer
Rapid die-change
Accurate, stable container and stem alignment in all working conditions
Perfectly-balanced container sealing against the die through the combined action of four hydraulic cylinders
Forged parts eliminate and/or minimize metal fatigue, even after many years of service
Thermal alignment control of the extrusion process gives consistent product quality in all working conditions
Redundancy of all important safety systems
ESED: Energy Saving Electrical Drive
BREDANEXT: 1st/2nd/3rd Level automation