Investors
Meet our Management
GROUP EXECUTIVE BOARD
GIANPIETRO BENEDETTI
CHAIRMAN
Gianpietro Benedetti started his career at Danieli & C. in 1961, after graduating from A. Malignani Technical Highschool, (Udine, Italy) as a design engineer in one of the technical offices. In 1963 he became a project engineer and by 1966 he was plant start-up engineer. With 1968, he was promoted to manager of the Rolling Mill Process and Roll Pass Design offices and by 1976 to the Research & Development Director, becoming the Sales Director in 1982. He was appointed Danieli Group Managing Director in 1986, 4 years later he ascended to Group President and CEO. From October 2003 he gained his current title as Chairman of the Board of Directors of the Danieli Group. Since September 26, 2017 he is also Charmain of the Executive Board of Danieli & C S.p.A. With many years of experience leading the company, he maintained the corporate heritage, guided a transformation process and established a path towards continuous growth. He has been a member of the Board of Directors of Acciaierie Bertoli Safau S.p.A. (Italy) since 1994 and of Friuladria Bank (Crédit Agricole Group) from April 2013 to December 2018. Also, a former Member of the Board of Directors of Friuladria Bank (Intesa BCI Group). Gianpietro Benedetti has received honorary degrees from three different universities: in 2000 in Mechanical Engineering from the University of Trieste, in 2016 in management engineering from the University of Udine and in 2018 for International Business from the MIB School of Management of Trieste. With strong beliefs towards the regional education system, he is the president of "ITS – Technical Secondary School – New made-in-Italy Technologies, Mechanical and Aeronautics Section" of Udine since September 2010. In June 2006 the National order of Chivalry made him a knight of the Order of Merit of the Italian Republic, the highest ranking honor awarded for "merit acquired by the nation". In 2018 in recognition of his leadership in steelmaking technology and plant building over four decades, he received the Tadeusz Sendzimir Memorial Medal from AIST (Association for Iron & Steel Technology, U.S.A.). In addition to the MI.DA® Micromill, Gianpietro Benedetti is the holder of other numerous patents for steelmaking machines and processes and over 80 inventions have been registered under his name.
GIANPIETRO BENEDETTI
CHAIRMAN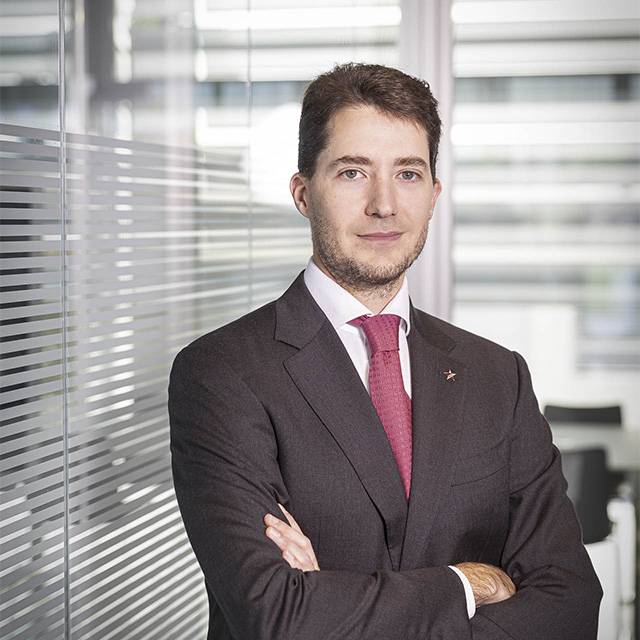 GIACOMO MARESCHI DANIELI
Giacomo Mareschi Danieli graduated in Electrical Engineering at Polytechnic University of Milan, Italy in 2005. His career started at the Danieli Group steelmaking division Acciaierie Bertoli Safau (ABS), focusing on a deeper understanding of the steelmaking process. Later, he spent different years on Danieli construction sites worldwide, including three years in Abu Dhabi and two years in Ukraine, assuming his first the role of project coordinator and then becoming site manager, responsible for the Interpipe Project. Next, he joined the Danieli Thailand team, the largest affiliate of the Danieli Group at the time. This experience culminated with his appointment as CEO of Danieli Thailand in 2012, focusing on the improved efficiency and specialization to compete in the SEA market. In 2015 he returned to the group headquarters and took over the management of the Danieli Plant Engineering department, aiming to consolidate the commercial activities for multi-product line projects, meanwhile managing product lines such as Cranes, Hydraulics, Environment, and Centro Metallics. In 2009, he became a member of the Board of Directors of Danieli & C. and since 2017 he has been a Chief Executive Officer of Danieli & C. and member of the Danieli Group Executive Board.
GIACOMO MARESCHI DANIELI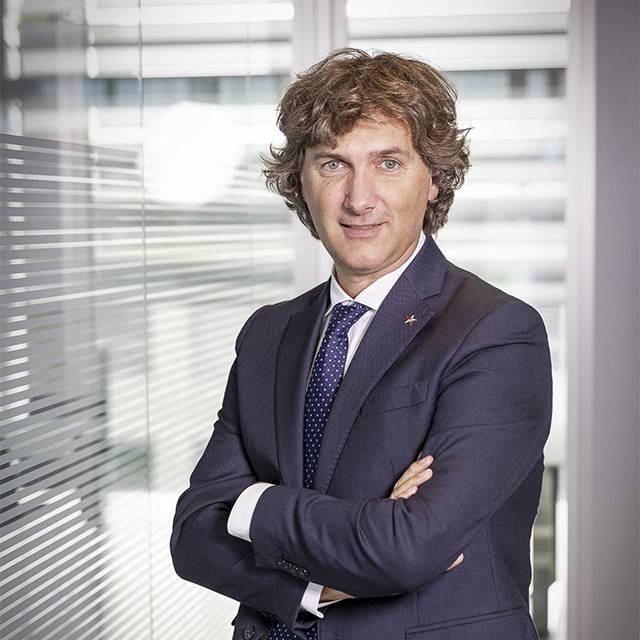 ALESSANDRO TRIVILLIN
Alessandro Trivillin graduated in Business Economics at the Ca' Foscari University of Venice, Italy in 1992. In the same year he began his career in Selina S.p.a. a company in the garment industry. From 1995, he worked as the Administrative Director at Fassa Bortolo S.p.a., a leading company in solutions for the building industry, where he was also appointed as the Human Resources Director. Since 2007, he joined ABS – Acciaierie Bertoli Safau S.p.a., the steelmaking division of Danieli Group, as Chief Financial Officer and by 2011 he was appointed the Chief Executive Officer of the company. He is Chairman of ACM – ABS R&D Centre with headquarters in Metz – and member of the Supervisory Board of Sisak d.o.o., a Croatian subsidiary of ABS. In 2015, he became a member of the Board of Directors of Danieli & C. and two years later he became one of the Chief Executive Officers and member of the Danieli Group Executive Board.
ALESSANDRO TRIVILLIN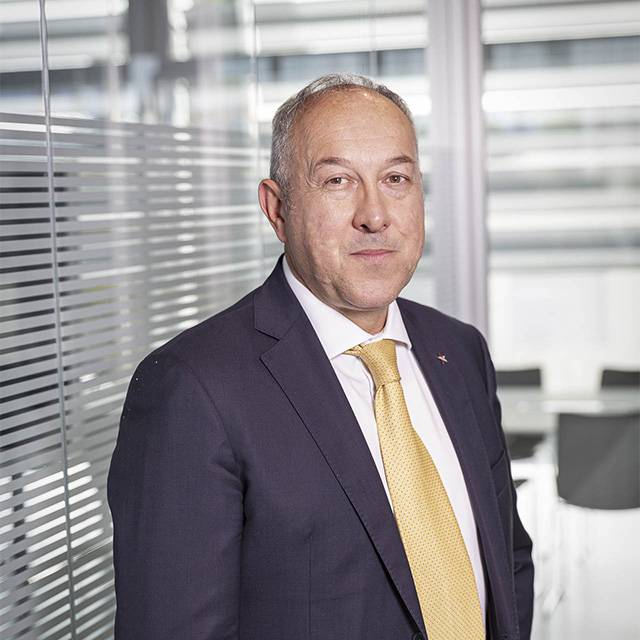 ALESSANDRO BRUSSI
Alessandro Brussi earned two degrees: in Business Economics in 1986 and Political Science in 1990, at the University of Trieste, Italy. After working as a researcher at the University, he was employed by the auditing company Coopers & Lybrand for a few years, where he performed mandatory certification of financial statements for companies such as Assicurazioni Generali and Fincantieri, as well as the duties of senior analyst in both national and international merger & acquisition transactions. Since 1991, he has been working in Danieli & C., where he performs the administrative, accounting and fiscal duties. He has been appointed as officer in charge of the corporate accounting documents, administrative/financial duties for the parent company, the consolidated financial statements for the Danieli Group, and relations with subsidiaries and affiliates. He is also Risk Manager and Investor Relator. In 2015 he became a member of the Board of Directors of Danieli & C., earning further executive powers. Since 2017 he has been a member of the Danieli Group Executive Board.
ALESSANDRO BRUSSI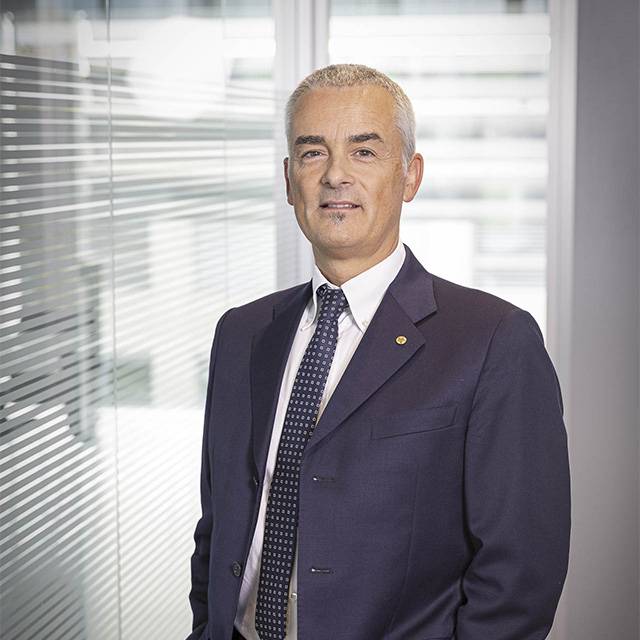 ROLANDO PAOLONE
Rolando Paolone graduated as a mechanical technician at A. Malignani Technical Highschool, Udine, Italy in 1981. He has been in Danieli & C. since 1985, starting as a design engineer in the Long Product Hot Rolling Mills Division (Danieli Morgardshammar). He took on the title of Design Office Team Leader in 1989 before being promoted to Design Office Manager of the Rolling Mills Finishing Area in 1994. In 2001 he was promoted to the position of Technical Director for the Hot Rolling Mill Division for Long Products. In 2006 he was in charge of the Process & Technological Department for the Long Products division of which he was appointed Executive Vice President in 2008. In 2014 he became Danieli Research Center Executive Vice President and earned in 2017 his current position as Chief Technical Officer of the Danieli Group and member of the Group Executive Board.
ROLANDO PAOLONE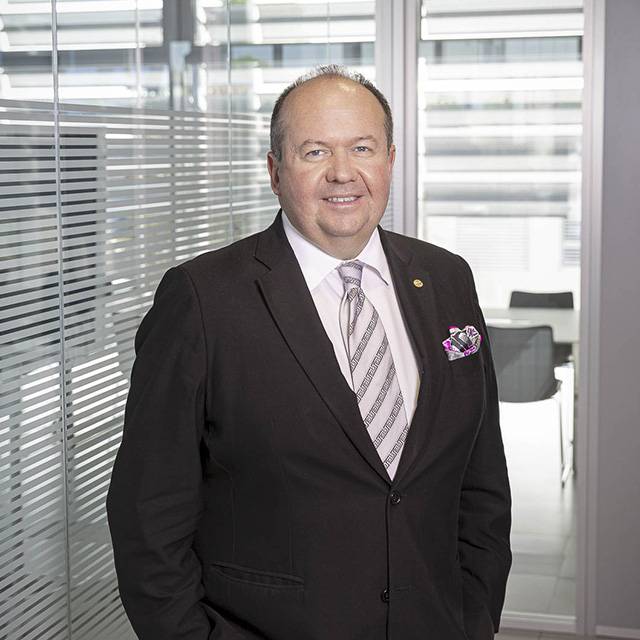 ANTONELLO MORDEGLIA
Antonello Mordeglia graduated in Electronic Engineering at Assumption University of Bangkok, Thailand in 1996. He worked for 11 years at Ansaldo Industria as a HW design engineer and start up engineer in marine, paper, cement, metals industries. In 1992 he moved to Thailand as a branch manager of Ansaldo. In 1996 he transferred to ABB as an Asia Pacific Regional Manager. In 2000 he joined Danieli Group as a Central Sales Manager for South-East Asia and between 2004 and 2012 he became responsible for Danieli Group Central Sales. In 2013 Mr. Mordeglia moved to Danieli Automation and he was appointed Chief Executive Officer. Thanks to his 14-year experience he has been appointed to lead the Danieli Engineering Japan, that functions as an excellence center for project management and engineering development for the Danieli Group. In 2004 he was nominated a Knight of the Republic of Italy and in 2017 he was awarded the Honorary Degree in Engineering, Electrical Energy and Systems from the University of Trieste. Since 2017 he has been a member of the Danieli Group Executive Board.
ANTONELLO MORDEGLIA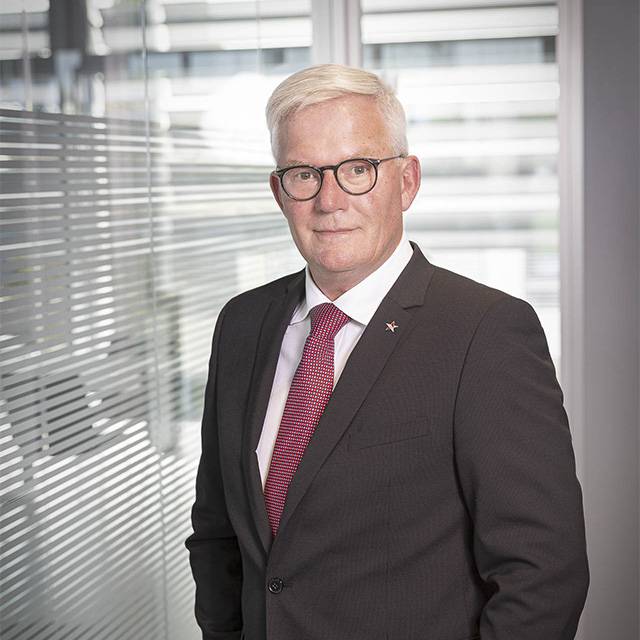 NICO BLEIJENDAAL
Nico Bleijendaal started his career in the maintenance department of the Hoogovens steel mill in the Netherlands. After finishing his studies in Civil Engineering, he transferred to Hoogovens Technical Services and was deployed to execute a variety of projects in Blast Furnaces worldwide. From 1995 to 2000 he relocated to the USA as CEO of Hoogovens Technical Services USA/Canada. Upon his return he became the first Managing Director of the JV Danieli Corus. In 2004 he was appointed as Works Manager at the Corus Ijmuiden steel plant (now TATA Steel) leading the business units ironmaking and subsequent cold rolling with additional responsibility as a Deputy Director of Manufacturing. Nico Bleijendaal rejoined Danieli as Vice President Key Account Management in 2014 . In 2017 he was promoted to ad interim CEO of Danieli Corus. In 2019 he was nominated responsible for the European market, the Dutch and German Danieli Business Units. The same year he became a member of the Group Executive Board.
NICO BLEIJENDAAL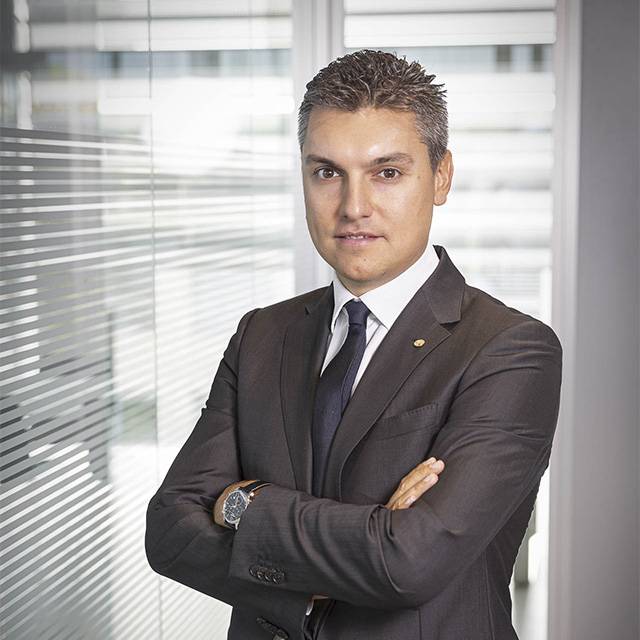 MICHELE MARINUTTI
Michele Marinutti graduated in Business Economics at the University of Udine, Italy in 2008. Right after graduating he started his experience in Danieli & C. Spa as a Business Unit Controller. In 2014 he assumed the role of Head of the Management Control for Danieli & C. S.p.A. and the Italian subsidiaries. From 2017 he has been a Board Counselor of Danieli Centro Combustion S.p.A. and since 2018 for Danieli Centro Combustion India Pvt. Ltd. In 2018 he earned the position of Vice President of the Financing, Administration and Control, coordinating the Group Management Control activities, that since 2019 he continues to follow as a member of the Danieli Group Executive Board.
MICHELE MARINUTTI
---
BOARD OF DIRECTORS
GIANPIETRO BENEDETTI
Chairman
CAMILLA BENEDETTI
Deputy Chairman
GIACOMO MARESCHI DANIELI
CEO
ALESSANDRO BRUSSI
DIRECTOR
GIULIO CAPOCACCIA
DIRECTOR

---
BOARD OF STATUTORY AUDITORS
DAVIDE BARBIERI
PRESIDENT
VINCENZA BELLETTINI
AUDITOR
GIULIANO RAVASIO
DEPUTY AUDITOR
MARINA BARBIERI
DEPUTY AUDITOR
EMANUELA ROLLINO
DEPUTY AUDITOR