DIGI&MET
LA DIGITALIZZAZIONE
PER L'INDUSTRIA
METALLURGICA
DIGI&MET
DIGITALIZATION
FOR THE METALS
INDUSTRY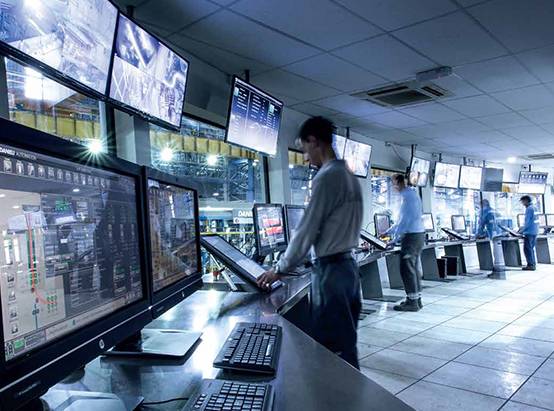 Progetto cofinanziato con il Fondo Europeo di Sviluppo Regionale del Programma Operativo Regionale del Friuli Venezia Giulia
PROGRAMMAZIONE POR FESR 2014-2020
Project co-funded with the European Regional Development Fund of the Regional Operational Program of Friuli Venezia Giulia
PLANNING POR FESR
2014-2020
Descrizione

/ Description

Le aziende Danieli Automation SpA, leader a livello mondiale nella realizzazione di automazioni di processo per impianti siderurgici, e BeanTech srl, esperta nel settore IT e sviluppo software, avviano un progetto congiunto per la realizzazione della piattaforma DIGI&MET, una innovativa base tecnologica in grado di garantire l'affidabilità e l'efficienza delle macchine, dei componenti meccanici edei processi di un impianto metallurgico.
Danieli Automation SpA, a worldwide leading company in process automation for steelmaking plants, together with BeanTech Srl, an expert company in the IT and software development sector, are launching a joint project for the creation of the DIGI&MET platform, an innovative technological base able to ensure the reliability and efficiency of machines, mechanical components and processes within a metallurgical plant.
Obiettivo

/ Target

La struttura di DIGI&MET sarà mirata alla fornitura di servizi data-driven, e nella fattispecie i servizi di Manutenzione predittiva (Q-Maintenance), Efficientamento energetico (Q-Energy), Ottimizzazione del processo (Q-Process), Pianificazione e gestione della produzione (Q-Manufacturing).
The DIGI&MET structure will be aimed at supplying data-driven services and, particularly, Predictive Maintenance (Q-Maintenance), Energy Efficiency (Q-Energy), Process Optimization (Q-Process), Production Planning and Management (Q-Manufacturing).
Risultati

/ Results

Con l'adozione della piattaforma DIGI&MET, l'efficienza operativa degli impianti verrà monitorata più a fondo consentendo l'adozione delle azioni più adeguate all'ottimizzazione dell'utilizzo delle risorse e dei tempi di esecuzione, passando da un approccio reattivo o preventivo ad un approccio predittivo, volto ad individuare i fattori principali che influenzano il tempo di vita degli impianti.
Through the implementation of the DIGI&MET platform, plant operating efficiency will be more thoroughly monitored, allowing the most suitable actions to be applied in order to optimize the use of resources and execution time, going from a responsive or preventive approach to a predictive one, in order to identify the main factors that affect plant lifetime.
Bando POR FESR 2014-2020.
Attività 1.3a. DGR n. 646/2016.
Pratica n. 23606/RS/2016
Call POR FESR 2014-2020.
Activity 1.3a. DGR n. 646/2016.
Practice no. 23606/RS/2016
Potenziale contributo concedibile:
160.984,25 euro (decreto n.
3427/PROTUR dd. 30/12/2016)
Potential grantable contribution:
€ 160.984,25 (decree no.
3427/PROTUR dd. 30/12/2016)
Spesa complessiva
del progetto ammessa:
€ 459.955,00
Overall project
eligible expenditure:
€ 459.955,00
Bando POR FESR 2014-2020.
Attività 1.3a. DGR n. 646/2016.
Pratica n. 23606/RS/2016
Call POR FESR 2014-2020.
Activity 1.3a. DGR n. 646/2016.
Practice no. 23606/RS/2016
Potenziale contributo concedibile:
160.984,25 euro (decreto n.
3427/PROTUR dd. 30/12/2016)
Potential grantable contribution:
€ 160.984,25 (decree no.
3427/PROTUR dd. 30/12/2016)
Spesa complessiva
del progetto ammessa:
€ 459.955,00
Overall project
eligible expenditure:
€ 459.955,00