LONG PRODUCTS
Cold Pilger Mills
A smart solution high-end seamless tubular products of ferrous, non-ferrous and CRA materials.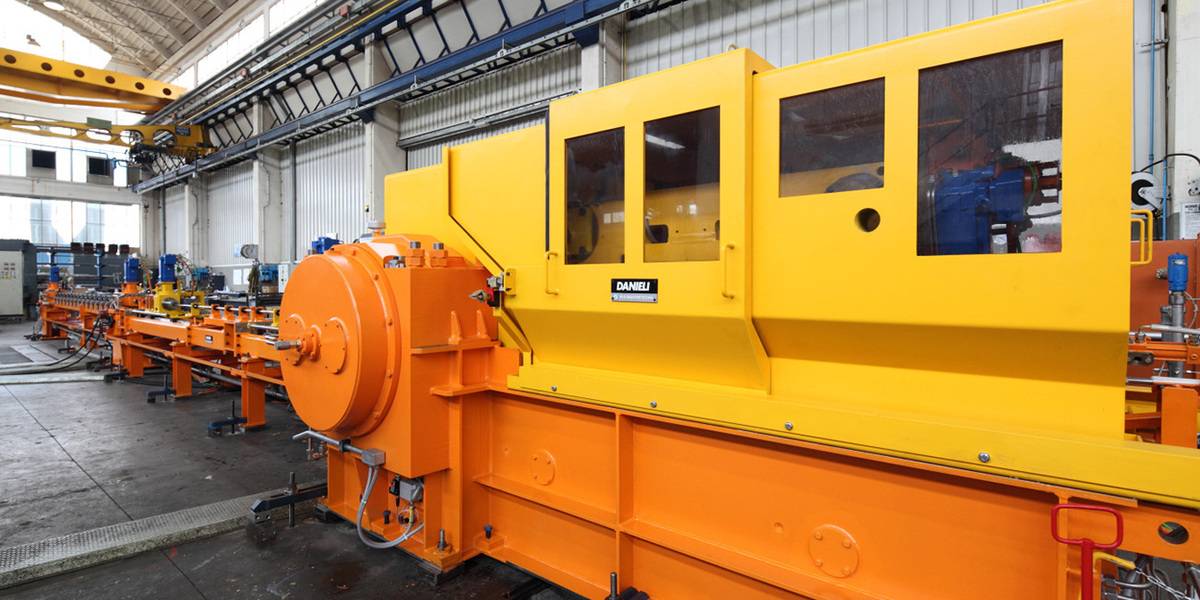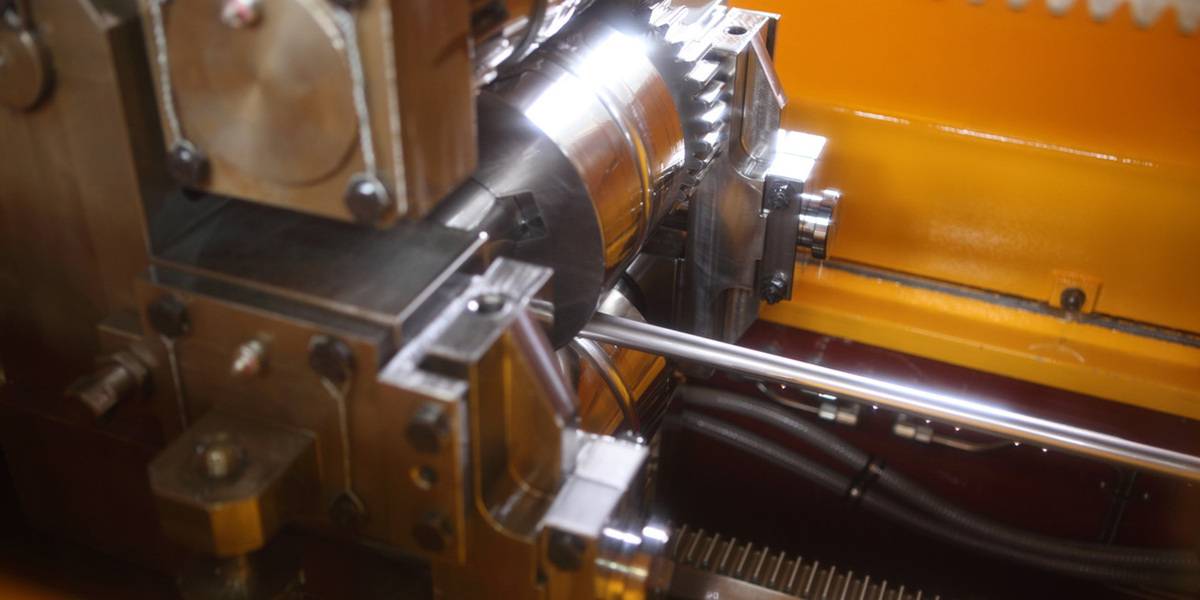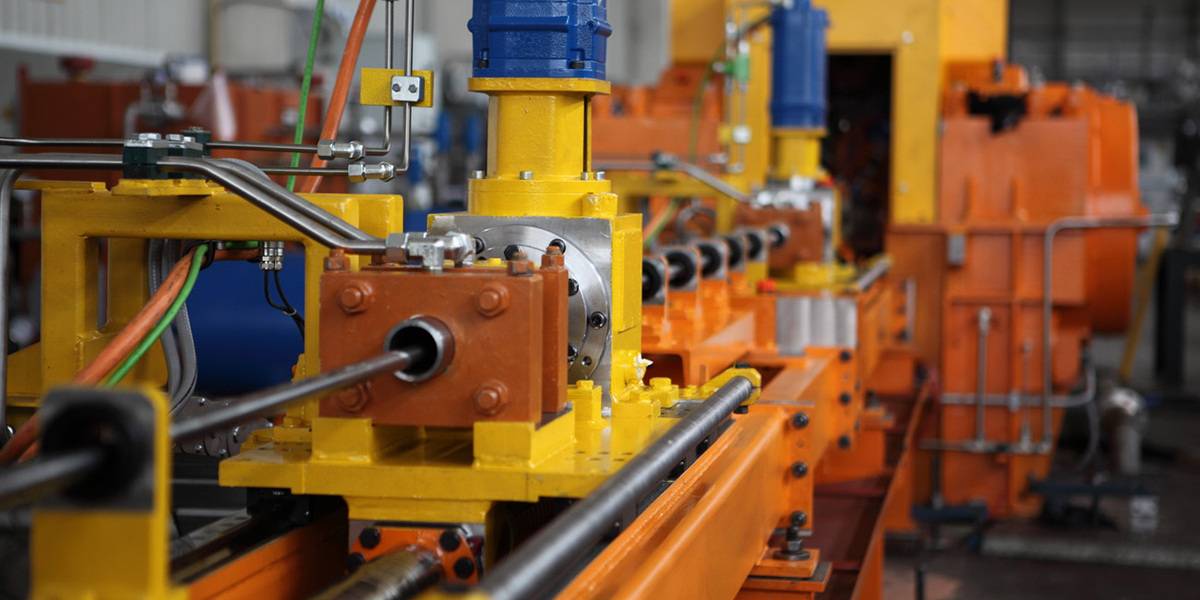 One of the most important manufacturing technologies for seamless tubes is the cold pilgering process. This technology is unique in the rolling scenario offering both a simultaneous reduction in internal and external diameters andgreater elongation (from 3 to 7 times depending on cross section reduction and material).
A large number of small forming steps and the coupled effect of roll and mandrel shape are used to obtain high cross-section reductions, tight dimensional tolerances, engineered tube products with excellent material properties and surface finishing quality.
Starting material can be hot extruded hollow bars or seamless or welded tubes.
Cold Pilger Mills are widely used in the cold finishing floor of a vertically integrated hot extrusion stainless steel complex, where the extruded hollow bar ODs and WTs are reduced to the final dimensions through the various steps of cold pilgering in CPMs of different sizes prior to the optional step of cold drawing. Danieli in-house technology is equipped to supply this mill complex as an entire plant, including operating company assistance.
An exceptionally rigid mill stand capable of resisting extremely high separating forces is the most favorable solution for achieving the very tight geometrical tolerances requested for these particular tube applications.
Continuous and precise shell feeding is necessary to ensure high mill productivity and high finished product quality.
The vibration-free mass balancing system has been optimized to reduce CapEx and requirements in terms of foundation works are minimal.
Standard mill sizes are available to produce finished tubes with ODs ranging from 4 to 275 mm and above,with WTs ranging from 0,12 to 30 mm.
Danieli CPMs are available with different mill stand arrangements such as "QUARTO", "DUO" and "LEVER", to meet the process requirements of different materials (stainless steel, duplex, super-duplex, nickel-based alloys, copper, aluminium, titanium, zirconium and CRA).