Danieli Education / Pre-school
Scuola dell'Infanzia Cecilia Danieli
Una scuola per scoprire il mondo
I percorsi didattici sono pensati per bambini da 3 a 6 anni e sono mirati per "imparare giocando". Diversi sono i progetti per accompagnare i bimbi ad un primo approccio alla lettura, alla scrittura, alla lingua inglese e ad una positiva vita sociale. Attualmente sono 20 i posti disponibili nella Scuola dell'Infanzia.
A school to discover the world
The educational activities are designed for children from 3 to 6 years of age, who "learn by playing". There are various projects to facilitate the children's first approach to reading, writing, English and a positive social life. The pre-school can currently take in 20 children.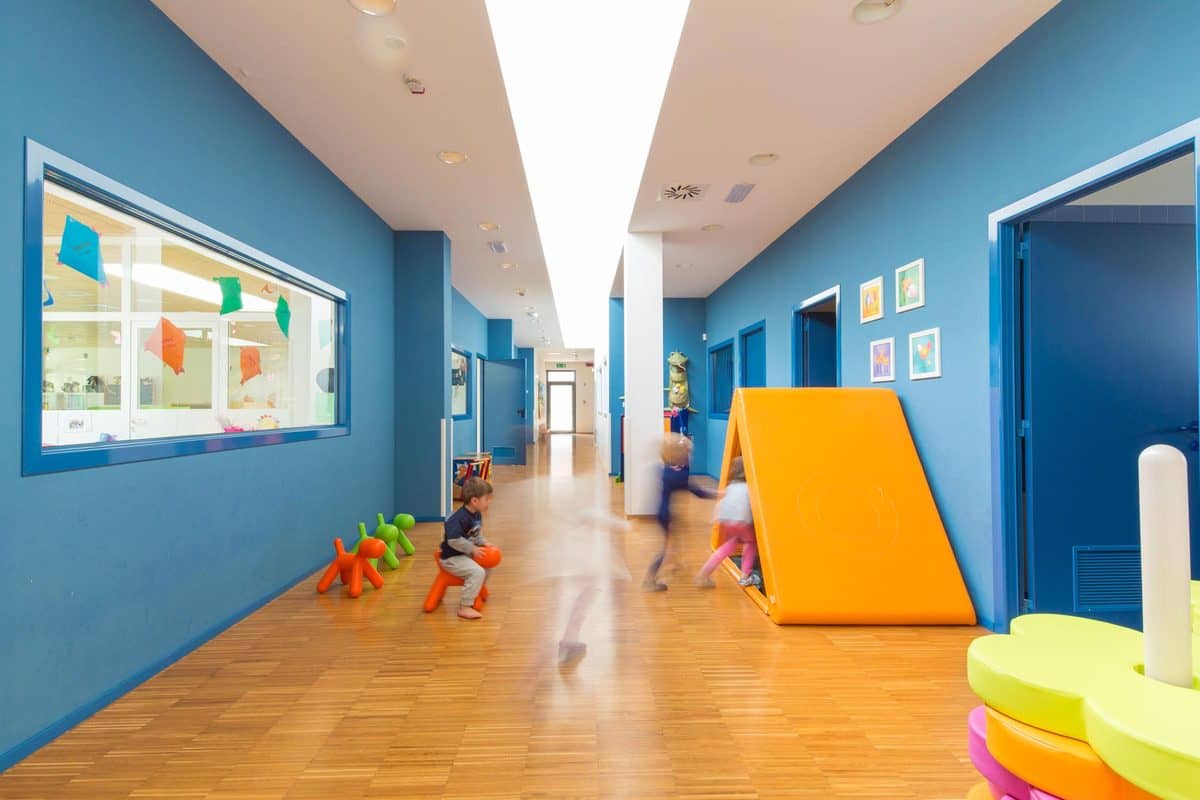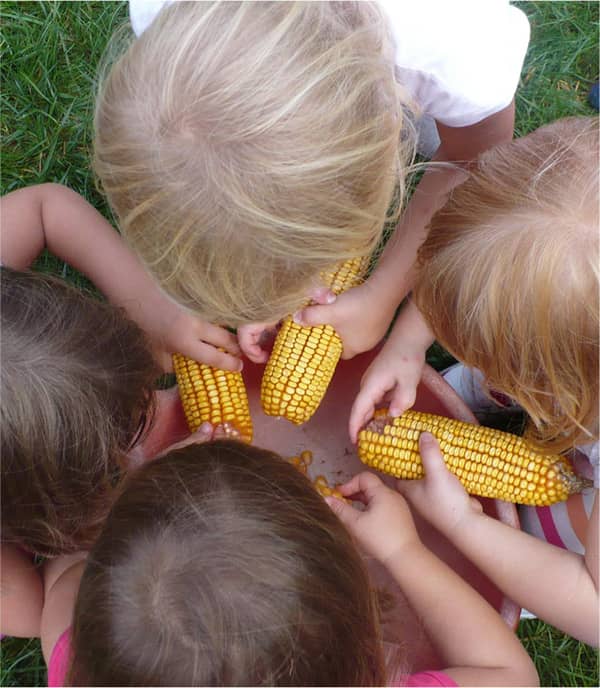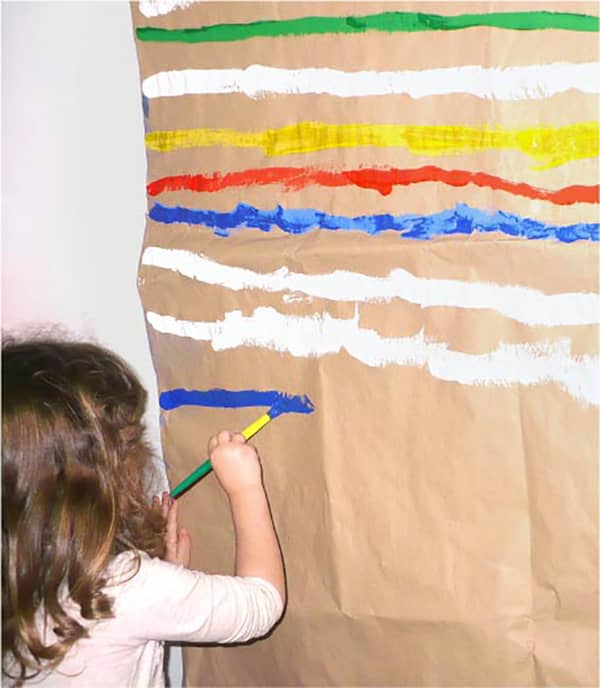 Lo spazio è organizzato ed attrezzato per le diverse età ed attività formative. Sono previsti laboratori ed esperienze integrative che arricchiscono il curricolo tradizionale quali: pratica psicomotoria, metodo aucouturier, percorso fattoria didattica, esperienze musicali. Vanta un ampio giardino esterno e produzione in loco di pasti preparati con prodotti selezionati.
This recently built complex is set up and equipped for various ages and educational activities. There are laboratories and additional experiences to enrich the traditional curriculum: psychomotor education according to the Aucoutourier method, farm teaching and musical experiences. It boasts a large outdoor yard and a kitchen where meals are prepared using selected products.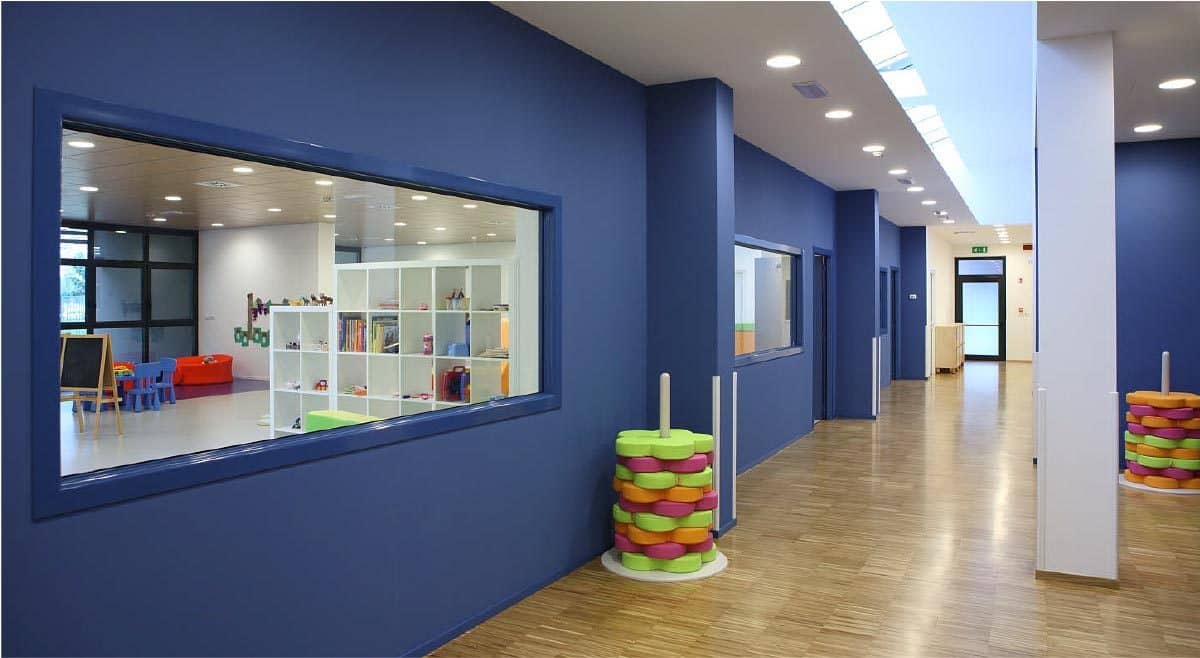 Orari e frequenza:
La Scuola dell'Infanzia "Cecilia Danieli" è aperta dal 1 Settembre al 31 Luglio, dal lunedì al venerdì dalle 7.30 alle 18.00. Le frequenze sono personalizzabili con ingressi fra le 7.30 e le 9.00 ed uscite continuative fra le 13.00 e le 16.00 e tra le 17.00 e le 18.00.
Attendance
and timetable:
The "Cecilia Danieli" pre-school is open from September 1 to July 31, Monday to Friday from 7.30 a.m. to 6 p.m. Children can be dropped off between 7.30 and 9.00 a.m. and picked up between 1 and 4 p.m. and between 5 and 6 p.m.
---
Scuola dell'Infanzia Cecilia Danieli
Via Nazionale, 39 - 33042 Buttrio (Udine)
T +39 0432 195 5200
Coord. Sonia Galliussi
Nido Cecilia e Scuola dell'Infanzia "Cecilia Danieli"
Gestione / Management: Le Coccinelle Srl
T +39 335 6664024