Academy + Edu
Asilo nido Cecilia
Un nido dove fare e sperimentare
diventano protagonisti
I percorsi educativi del Nido Cecilia sono mirati per bambini da 0 a 3 anni e sono strutturati secondo laboratori di sperimentazione dove il "fare" diventa protagonista. La struttura può ospitare fino a 56 bambini, con overbooking del 15%.
A nursery where doing and experimenting play an essential role
The educational program of this nursery is designed for children from 0 to 3 years of age, and includes laboratories for experimentation where "doing" is key. The building can hold up to 56 children with 15% overbooking.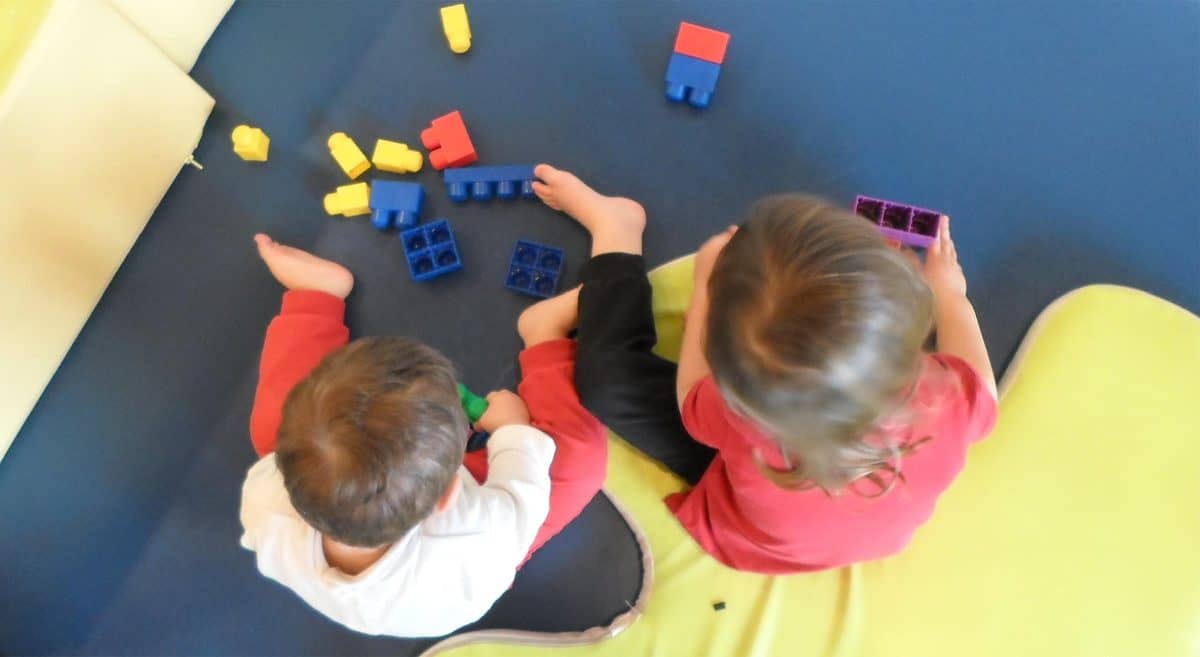 Lo spazio di recentissima costruzione è organizzato ed attrezzato per le diverse età ed attività formative. Vanta un ampio giardino esterno e produzione in loco di pasti preparati con prodotti selezionati. Un gruppo consolidato di educatrici, capaci ed attente, sarà sempre diponibile a confrontarsi con i genitori per condividere i momenti più importanti del percorso di crescita dei piccoli ospiti.
This recently built complex is set up and equipped for various ages and educational activities. It boasts a large outdoor yard and a kitchen where meals are prepared using selected products. A consolidated group of capable, attentive teachers is always available to share with parents the most important moments of their children's growth process.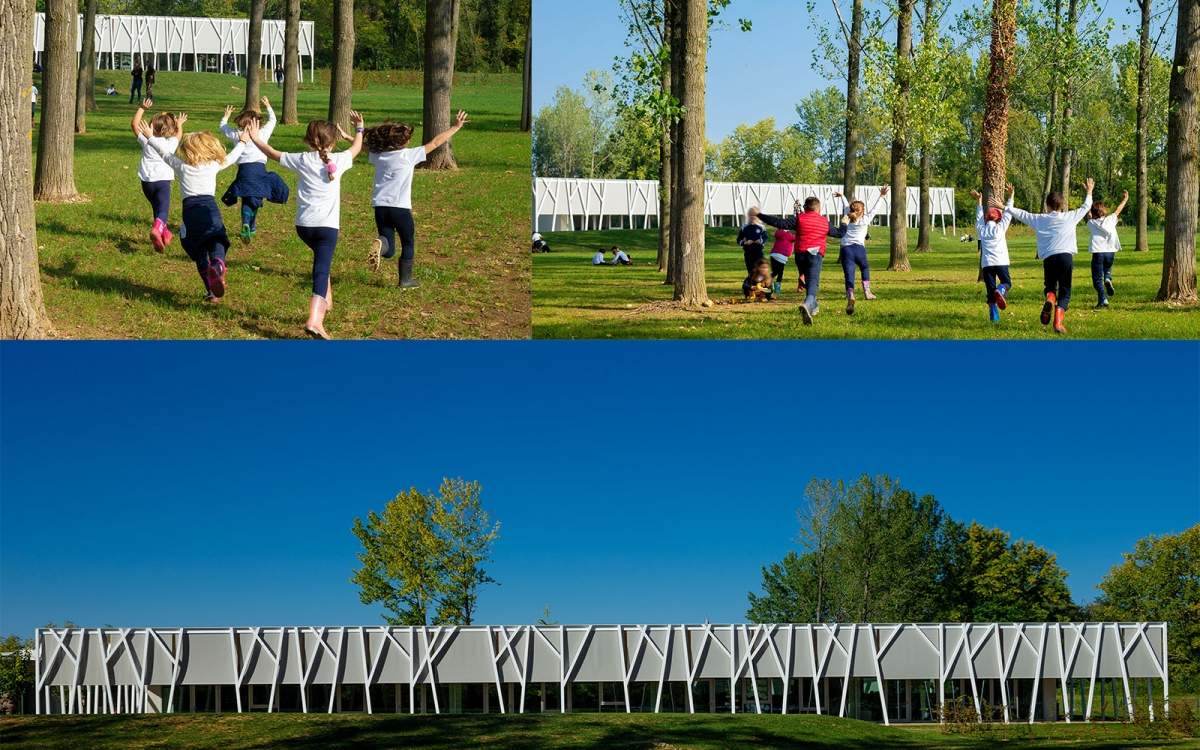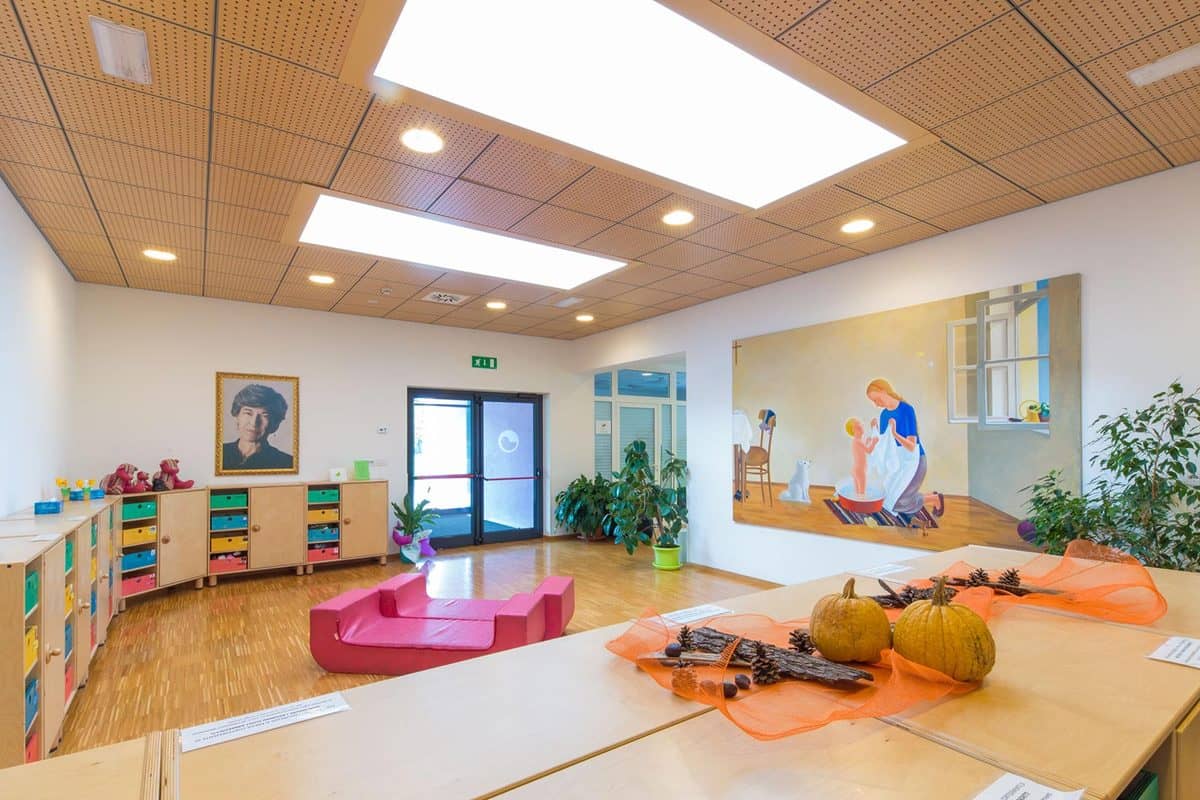 Orari e frequenza:
Il Nido Cecilia è aperta tutto l'anno, agosto e festività scolastiche comprese; dal lunedì al venerdì dalle 7.30 alle 18.00. Le frequenze sono personalizzabili (anche solo pomeridiane) con rette diversificate e con ingressi fra le 7.30 e le 9.00 ed uscite continuative fra le 13.00 e le 16.00 e tra le 17.00 e le 18.00.
Attendance and
timetable:
The Cecilia Danieli day care center is open all year round, including the month of August and school holidays, from Monday to Friday from 7.30 a.m. to 6 p.m. Attendance can be personalized (even only afternoons) with costs varying accordingly. The children can be dropped off between 7.30 and 9.00 a.m. and picked up between 1 and 4 p.m. and between 5 and 6 p.m.
---
Asilo Nido Cecilia

Via Nazionale, 39 - 33042 Buttrio (Udine)
T: +39 0432 195 5200
Coord. Sonia Galliussi
Nido Cecilia e Scuola dell'Infanzia "Cecilia Danieli"
Gestione / Management: Le Coccinelle Srl
T +39 335 6664024