Academy
Danieli Academy
empowering people
Danieli Academy
Che cos'è la Danieli Academy? Uno strumento strategico aziendale che consente di gestire in modo sistematico lo sviluppo individuale e organizzativo delle competenze delle risorse umane, e i relativi effetti sull'attività, portando alla creazione di una reputazione positiva del marchio
What is Danieli Academy? A strategic corporate tool to systematically manage the development of individual and organizational skills of human resources, and their effects on the business, leading to the creation of a positive brand reputation.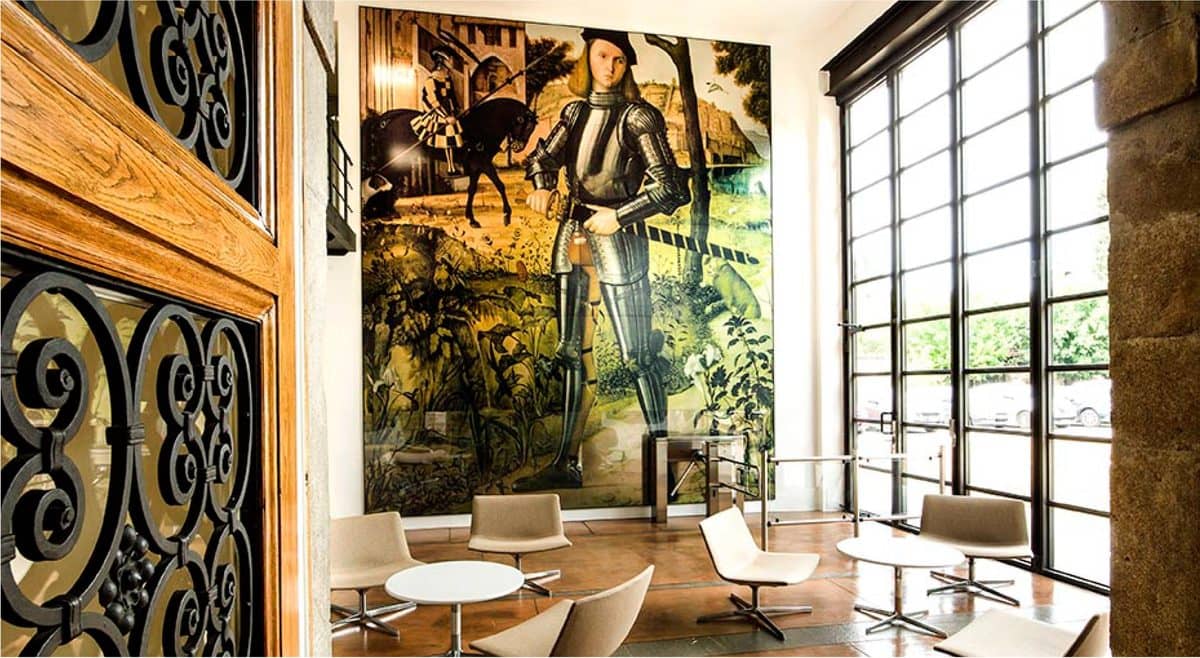 PERCHÈ DANIELI
HA FONDATO
ACADEMY?
Missione: Perché la Danieli ha fondato l'Academy? Danieli ha deciso di utilizzare questo strumento per contribuire alla formulazione di una strategia aziendale volta a rafforzare la nostra cultura organizzativa (valori e obiettivi comuni per una migliore identità aziendale) attraverso l'innovazione, forgiando delle collaborazioni strutturate con università, istituti tecnici e centri di ricerca.
WHY DID DANIELI
ESTABLISHED
THE ACADEMY?
Mission: Why did Danieli establish the Academy? Danieli has decided to use this tool to contribute to the creation of a corporate strategy that will strengthen our organizational culture (common values and goals to improve our corporate identity) through innovation, by forging structured partnerships with universities, polytechnic institutes and research centers.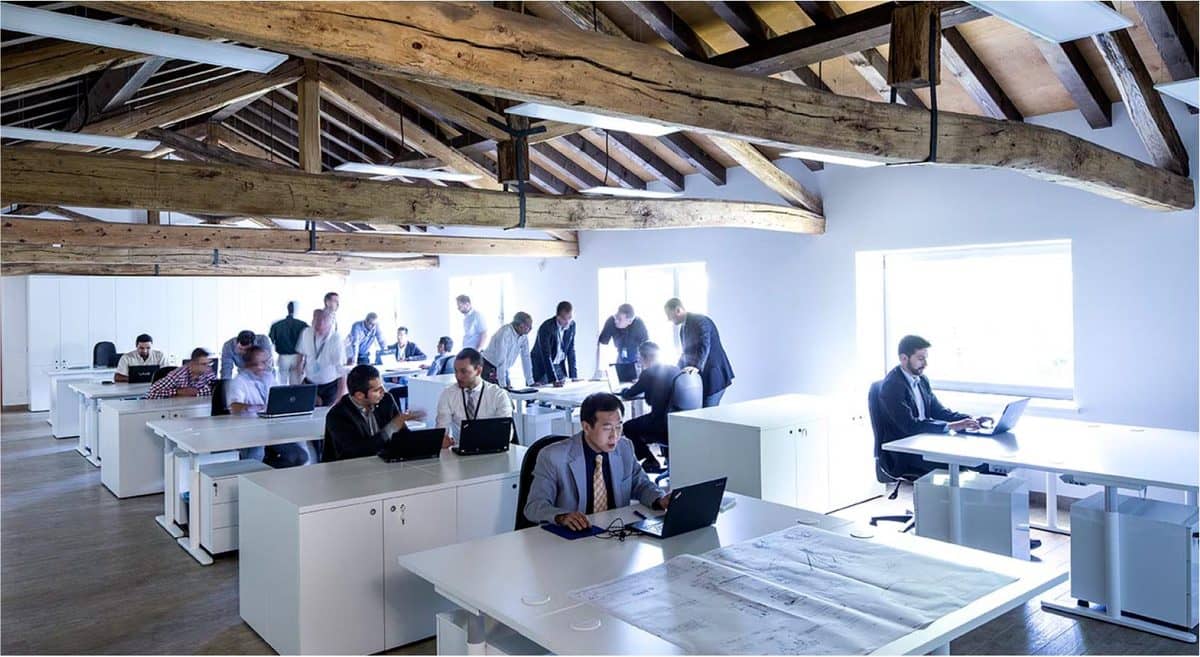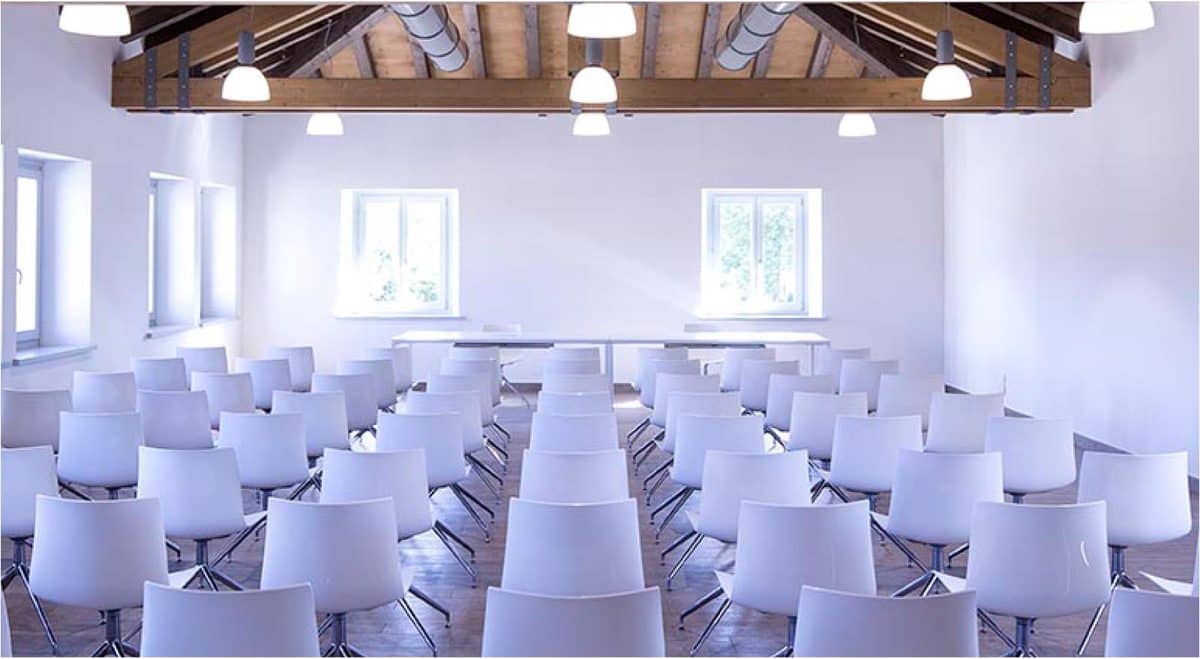 Valore strategico dell'Academy?
Il concetto dell'innovazione si collega al mantenimento del vantaggio competitivo e all'inserimento. Il primo è finalizzato ad accrescere la motivazione, il secondo a fidelizzare le eccellenze.
Strategic value of the Academy?
The concept of innovation is related to maintaining a Competitive Edge and to Placement. The former aims to heighten motivation while the latter aims to inspire loyalty among excellent resources.
1.
Utilizzo di risorse eccellenti interne ed esterne, ove presenti, per il trasferimento delle conoscenze.
Use of excellent
internal and external
(if any) resources for
the transfer of
knowledge.
2.
Rete di università italiane ed estere per il reperimento delle competenze necessarie.
Network of Italian and
foreign universities to
provide the necessary
skill sets.
3.
Profilazione di curricula professionali ad hoc in relazione alle esigenze dell'attività.
Profiling of ad hoc
professional résumés
based on business
needs.
4.
Selezione e cura di giovani eccellenti per il futuro dell'Azienda.
Selection and care of
excellent youths for
the Company's future.
Contacts:
Danieli Academy
Via G. Beltrame, 28 - 33042 Buttrio (Udine)
T +39 0432 195 8357
M academy@danieli.it
DANIELI EDUCATIONAL NETWORK
NATIONAL
Politecnico di Milano
Politecnico di Torino
Università di Torino
Università di Udine
Università di Trieste
Università di Padova
Università di Trento
Università di Brescia
Università di Modena e Reggio Emilia
Università di Genova
Università di Bologna
Università di Lecce
Università di Napoli
Università di Salerno
Università di Palermo
Università di Venezia e Cà Foscari
M.I.B. Trieste
Scuola Superiore Sant'Anna di Pisa



EUROPE
Montan University
Imperial College
Beograd University
Aachen University
Erlangen University
Sheffield University
Faculty of Engineering of Rijeka
Istanbul Technical University
Osijek University
Zagreb and Sisak University
Nova Gorica University
University of Silesia Of Technology
"Faculty of Automatic Control"
Electronics and Computer Science
Gheorghe Asachi Technical University of Iasi


RUSSIA
Nosov Magnitogorsk State Technical University
Bauman Moscow State Tech University
Moscow Inst. of Steel & Alloy Techn.
Nizhny Novgorod State Technical
University Na Re Alekseev
Lobachevsky State University of Nizhni
Nat.metall. Academy of Ukraine Dnepropetrovsk


SOUTH ASIA
Indian Inst. Technology Kharagpur
Northeastern University Shenyang
University of Science & Technology
Anhui University
Hcmc University of Technology
Rmit University
Wuhan University of Technology
Kasetsart University Sriracha Campus
Rajamangala University of Technology Thanyaburi
Lam Pang Commercial and Technology College
Baan Khai Technology College
Rambhai Barni Rajabhat University
Pathum Thani Institute of Technology
Eastern Technology College E-tech
Chiang Rai Rajabhat University
Surin Rajabhat University
Narasuan University
Rajamangala University of Technology
Technology Laemchabang College
Muang Chon Commercial Technology College
University of Phayao
King Mongkut's University of Technology North Bangkok
King Mongkut's University of Technology Thonburi
King Mongkut's Institute of Technology Ladkrabang
Nettur Technical Training Foundation
Government Tool Room & Training Centre - Govt. of Karnataka
Indian Institute of Technology
Loyola Institute of Business Administration


CHINA
Nanjing University of Technology
Nanjing Institute of Technology
Jiangsu University
Changshu Institute of Technology
Changshu Riverside Vocational School
Nantong Vocational University
Jiangsu College of Engineering and Technology
Changzhou College of Information Technology
Changzhou Institute of Mechanical Technology
Yanshan University